An NBC affiliate, WIS-TV is South Carolina's news leader, covering local news, weather, sports and community information in Columbia, Lexington, Sumter, Orangeburg, Newberry, Winnsboro and the rest of the Midlands.
Long recognized for the quality of its work and its commitment to the community, WIS-TV has never relinquished its position as Columbia's local news leader. Its preeminent status in the market has allowed it to extend reach and create multiple revenue opportunities.
WIS-TV is part of Raycom Media, Inc., an employee-owned company and one of the nation's largest broadcasters.
Company Name:


10 Wistv.com

(View Trends)

Headquarters: (View Map)

Columbia, SC, United States

Office Locations:

South Carolina

50 - 200 employees
Capabilities
Linear TV

Desktop Display

Social

Desktop Video

Mobile Display

Email
Linear TV, Desktop Display, Social, Desktop Video, Mobile Display, Email

Headline:


South Carolina's news, weather and sports leader - Columbia, South Carolina

Self / Managed Service:


Managed Service
Industries


Entertainment, Government & Politics, Sports

Key Differentiator


Why Television? Television reaches more adults each day than any other medium and is considered the most influential channel of communication. Nearly 90% of adults 18+ report watching television in the previous 24 hours and spend an average of 5.2 hours daily with television. Additionally, 51% of adults also say that a television ad prompted them to go online to find out more. Broadcast television is the public's first choice for news, local weather, traffic and sports. People Using Media Source: eMarketer October 2012; TVB 2012 Media Comparisons Study Why WIS? Since 1953, WIS Television has been the strongest medium in the state of South Carolina. Through over the air, cable and satellite television, WIS is viewed by nearly 300,000 households per week. More than 412,000 adults 18+ have watched WIS news products in the past seven days – compared to 319,000 on our closest competitor. WIS (NBC) 411,395 WLTX (CBS) 318,798 WOLO (ABC) 223,552 WACH (FOX) 188,039 Source: Nielsen Media Research May 2013; Scarborough Spring13 Study WIS strives to help businesses grow and reach their goals. WIS educates our clients on the value of our station's product in the Columbia DMA and partners with them to deliver an effective marketing campaign based on customized research. WIS creates a trustworthy environment that works together for the benefit of our clients and our station. Why WIStv.com and WIS Mobile? WIS' digital products are the Midlands' #1 source for local news and weather, currently reaching more than 1.8 million unique users and garnering 14 million page views each month. Wherever you are, you can connect with WIS – iPad, Android tablet, smartphone apps, mobile websites, Facebook and Twitter. According to Advertising Age, a consumer's intent to buy products increases dramatically if they see a brand's messages advertised on both television and online. Production Take 10 Productions is a full service production facility serving the Midlands and all of South Carolina. Whether you need a commercial, web video, DVD or training video, we can handle it! Advertising Inquiries Bob Nemenz Sales Manager BNemenz@wistv.com (803) 758-1281 Advertise on WIS Communities Websites Raycom Media has partnered with DataSphere to sell local advertising on its 15 community websites. Through this partnership, local businesses are able to reach their target audience through advertisements and sponsorships in the specific communities they represent. For more information or to advertise on our community web sites, please contact: sales@datasphere.com
42460 Global Rank
8263 United States
1.91 M Estimated Visits
Traffic Sources
Direct

47.64%

Search

33.54%

Social

14.57%

Referrals

3.85%

Mail

0.21%

Display

0.18%
Powered by
Global Rank 70,873 775
Links In Count 2,000 402
United States Rank
12,263
3,225
United States Page Views
94.3%
2.2%
Mobile App Data
MixRank is the most comprehensive database of mobile apps, developers, SDKs, technologies, services, and integrations.
Learn more.
10 SDKs
4.44 Avg. Rating
91 Total reviews
App Url: https://itunes.apple.com/app/wis-tv/id449892453
App Support: http://www.wistv.com/about-us/
Genre: News
Bundle ID: com.raycommedia.WISNewsApp1
App Size: 66.1 M
Version: 6.6.1
Release Date: July 20th, 2011
Update Date: March 19th, 2020
Description:
Download the power of the WIS News 10 application right to your iPhone!
WIS delivers local news coverage for Columbia and the rest of South Carolina. Features include:
- Breaking news alerts
- Live, local, regional and national news headlines and stories
- Live radar
- Weather forecasts
- Storm tracking
- Sports
- Video
- And so much more!
This app requests location to help customize content for you. We will provide location information and information about your use of the app to our advertising partners in order to customize the ads displayed in this app and other apps you use. Please review our privacy policy for more details and for your choices.
Daily Downloads Jan 01 - 31, 2021
Views too slanted to left
I am deleting this app bcs the content is too bias to the left - whether it's their own content or content from other sources...like the "10 things you need to know for today". There is always something anti-Trump on it. Too bad since I like the tv news anchors...but no longer supporting WIS.
Repeating stories
New version just repeats the same stories over and over. Also, not seeing much new stuff, just the same stories every time I look. Very annoying. Old version was better!
Unhappy
New version is not user friendly and just repeats same stories. Bring back the old version!
Great app!
WIS always has great news! This app is a nice update to the old one. I like how it looks. The news is easy to get to.
New wis app horrible
First, the app opens and instead of going straight to news, the 1st 10 seconds the picture of the news team comes up, I guess in case we forgot who they are. Then the same 6 or 7 stories are repeated and then at the end we see picture of Sam Bleiweis shows up. Wow. This update is terrible
Faithful WIS news watcher
I want the old app back
The new app on my iPhone and iPad keeps crashing I haven't been able to watch my news today. Because it crashes within a few seconds when the new starts. I was able to sink my iPad with ITunes and got the old app. So now I can watch the news. As for my iPhone. I downloaded the watch57 app. It doesn't crash. Guess I will wait until wis10 can fix the crashing issue. ??
AVFoundation
The AV Foundation framework provides an Objective-C interface for managing and playing audio-visual media in iOS and OS X applications.
Core Foundation Framework
Core Foundation is a framework that provides fundamental software services useful to application services, application environments, and to applications themselves. Core Foundation also provides abstractions for common data types, facilitates internationalization with Unicode string storage, and offers a suite of utilities such as plug-in support, XML property lists, URL resource access, and preferences.
Core Graphics
The Core Graphics framework is based on the Quartz advanced drawing engine. It provides low-level, lightweight 2D rendering with unmatched output fidelity. You use this framework to handle path-based drawing, transformations, color management, offscreen rendering, patterns, gradients and shadings, image data management, image creation, and image masking, as well as PDF document creation, display, and parsing.
Foundation Framework
Launch Services
MobileCoreServices
Quartz Core Framework
This collection of documents provides the API reference for the Quartz Core framework, which supports image processing and video image manipulation.
System Configuration F...
This collection of documents describes the programming interfaces of the System Configuration framework. The System Configuration framework provides functions that determine the reachability of target hosts in both a synchronous and an asynchronous manner. It also provides error detection facilities.
Core Location Framework
The Core Location framework lets you determine the current location or heading associated with a device. The framework uses the available hardware to determine the user's position and heading. You use the classes and protocols in this framework to configure and schedule the delivery of location and heading events. You can also use it to define geographic regions and monitor when the user crosses the boundaries of those regions. In iOS, you can also define a region around a Bluetooth beacon.
UIKit
The UIKit framework (UIKit.framework) provides the crucial infrastructure needed to construct and manage iOS apps. This framework provides the window and view architecture needed to manage an app's user interface, the event handling infrastructure needed to respond to user input, and the app model needed to drive the main run loop and interact with the system.
Native

53.41%

Standard

43.68%

Direct

2.91%
Longest Running Ad
Dates Active
Aug 05, 2018 to Aug 03, 2020
Dates Active
Oct 06, 2020 to Dec 27, 2020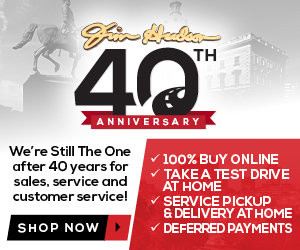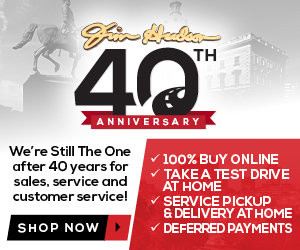 Dates Active
Jun 05, 2020 to Dec 07, 2020
Dates Active
Jun 21, 2020 to Nov 09, 2020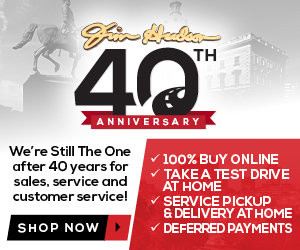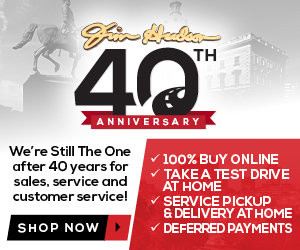 Dates Active
Jun 05, 2020 to Nov 29, 2020
Dates Active
Aug 06, 2020 to Dec 29, 2020
Dates Active
Apr 06, 2019 to Oct 29, 2020
Dates Active
Nov 28, 2019 to Oct 09, 2020
Dates Active
Nov 11, 2020 to Dec 24, 2020
Dates Active
Aug 16, 2019 to Oct 23, 2020
Dates Active
Feb 19, 2020 to Sep 20, 2020
Ad Exchange
Type
Publisher ID
Certification ID
google.com
direct
pub-0883126725773026
f08c47fec0942fa0
outbrain.com
direct
005172f84210316cc2e4831cd4a7769de3
outbrain.com
direct
00efc41b5acc584182c39ad49893ee4334
appnexus.com
reseller
7597
f5ab79cb980f11d1
tremorhub.com
reseller
q017o-78mlk
1a4e959a1b50034a
teads.tv
reseller
15429
15a9c44f6d26cbe1
advertising.com
reseller
26154
spotxchange.com
reseller
225721
freewheel.tv
reseller
741650
rubiconproject.com
reseller
17130
0bfd66d529a55807
lkqd.net
reseller
450
59c49fa9598a0117