1951 - On the Air: WXIA-TV's history dates back to 1951 when the station signed on the air as an ABC affiliate. Twenty-nine years later, in September 1980, Channel 11 joined NBC. Early in its history, the station was known as WLWA-TV and operated under the ownership of Crosley Broadcasting. Known from the start as a station with a strong interest in local, live programming, the station was purchased in 1962 by Richard Fairbanks of Indianapolis and officially became WAII-TV, The Eyes of Atlanta. In 1963 WAII-TV introduced News Watch and brought the first woman weather forecaster, Eleanor Knight, to the airwaves, followed by Linda Faye in 1964. Three years later in March of 1967, WAII-TV began broadcasting the news with its first color camera.
1968 - A New Beginning: In 1968 WAII was sold to Pacific and Southern Broadcasting and Channel 11 became known as WQXI-TV until 1974 when the station became WXIA-TV. Two years later, the station adopted the 11Alive name. Ownership of WXIA-TV changed again in 1979 when Combined Communications Corporation signed a deal with the Gannett Company to become one of the largest mergers in media history. In 2015, Gannett spun its publishing properties from its broadcast and digital properties, creating TEGNA Media. TEGNA Media includes 46 television stations (including those serviced by TEGNA) and is the largest independent station group of major network affiliates in the top 25 markets. TEGNA Media reaches approximately one-third of all television households nationwide In 1996, WXIA-TV was the NBC flagship station of the Atlanta Summer Olympics. Included among the many personalities to work at WXIA-TV over the years were NBC's Stone Phillips and actor Dick Van Dyke. Van Dyke worked as an announcer and audioman. Allegedly, Phillips was discovered waiting tables at an Atlanta restaurant by a station executive. The Dateline anchor went directly from his summer job to the 11Alive newsroom.
Today: 11Alive currently employs more than 200 men and women in the areas of news, engineering, production, promotion, accounting, sales, programming, web design and development, and administrative support. WXIA-DT went on the air October 1998. In 2006, 11Alive became Atlanta's first station to broadcast all local news programs in high definition. Also in 2006, Gannett Broadcasting acquired WATL-TV (Channel 36), and WATL became an affiliate of MyNetworkTV. WATL-TV broadcasts in the digital and HD spectra.
Company Name:


11 Alive

Parent Company Name:


WXIA-TV

(View Trends)

Headquarters: (View Map)

Atlanta, GA, United States

10 - 50 employees
Capabilities
Desktop Display

Social

Mobile Display

Email
Desktop Display, Social, Mobile Display, Email

Headline:


Publisher: Atlanta News, Weather, Traffic, Sports and Entertainment | Atlanta, GA | 11Alive.com WXIA TV

Self / Managed Service:


Managed Service
Industries


Automotive, Clothing & Fashion, Consumer Packaged Goods, Education, Energy and Utilities, Entertainment, Financial Services, Government & Politics, Health & Beauty, Healthcare, Non-Profit, Retail, Sports, Technology, Telecommunications, Travel & Leisure, eCommerce

Key Differentiator


The Networks of 11Alive can help grow your business 11Alive, 11Alive.com, MyAtl and our digital channels that make up the Networks of 11Alive offer the most powerful and cost-effective way to tell Metro Atlanta about your business. Every week, 11Alive reaches the metro area with our news, sports, and NBC prime time programming. Our website, 11Alive.com, is one of most popular local online destinations in Atlanta. The Networks of 11Alive is the perfect way to get your message out to your prospective customers. We have all the tools that you will need to help create an advertising campaign that will get results. We can provide you research from Nielsen and Leigh Stowell & Company, award-winning commercial and online production, and of course our highly-experienced and creative staff to help you get the most impact for your advertising dollar. Contact our Director of Sales, Tim McNamara with questions or inquires by email at tmcnamara@wxia.gannett.com.
24920 Global Rank
4941 United States
6.99 M Estimated Visits
Traffic Sources
Search

51.73%

Social

28.71%

Direct

15.48%

Mail

2.07%

Referrals

1.78%

Display

0.23%
Geography Breakdown
91.80%

1.92%

0.91%

0.39%

0.39%
Powered by
Global Rank 26,593 464
Links In Count 2,748 262
United States Rank
3,944
1,703
United States Page Views
83.1%
5.1%
Mobile App Data
MixRank is the most comprehensive database of mobile apps, developers, SDKs, technologies, services, and integrations.
Learn more.

App Url: https://itunes.apple.com/app/wxia/id416834324
App Support: http://www.11alive.com/news/local/mobile/iphone.aspx
Genre: Weather
Bundle ID: com.gannett.wxia.ipad.wsi
App Size: 9.5 M
Version: 2.8.103
Release Date: February 1st, 2011
Update Date: March 11th, 2016
Description:
11Alive WXIA TV is pleased to announce a full featured weather app for the iPad.
Features
? NOWrad, the gold standard for radar in the weather industry
? 11 Alive Local Radar
? Exclusive patent pending Road Weather Index showing weather related road hazards
? High resolution temperatures, wind speeds and snow cover
? Real-time earthquake plotting
? Doppler radar storm tracking which identifies severe weather cells and their likely path
? Hurricane, typhoon and tropical cyclone tracking
? Fully integrated GPS and user defined location awareness
? Color coded severe weather alerts from the National Weather Service
? 11 Alive Video Forecasts
Atlanta 11 Alive Weather App
This app crashes on my iPad EVERY time I try to open it. It did work when I first got it, but now I can't use it at all because it crashes. I deleted it and reinstalled it, but that didn't help. :-(
Not formatting correctly on iPad?
What is wrong with this app. It now does not format correctly on the iPad. Advertising covers map and information?
Ads
Like the app but can not close out the dumb ad in the bottom left corner which BLOCKS my view of any forecast. Dumb.
Ads too obtrusive
This has been my go-to weather app for quite a while, but now the ads are so obtrusive, I'll be using something else.
Crashes upon loading this week
Won't load...crashes
Great when it actually works! (But that's rare)
This is a great app when it actually works. However 9 times out of 10 it does not. Most times the radar does not work and if you look closely you will see a data not available message faintly imposed on the map. This is true for both the iPad and iPhone versions. In its current state, don't bother with this app, the non wiz version covers it.
Native

32.84%

Standard

64.88%

Direct

2.28%
Longest Running Ad
Dates Active
Aug 04, 2018 to Aug 02, 2020


Dates Active
Dec 31, 2019 to Dec 31, 2020
Dates Active
Dec 31, 2019 to Jan 03, 2021
Dates Active
Sep 23, 2020 to Oct 30, 2020
Dates Active
Aug 10, 2020 to Sep 27, 2020


Dates Active
Jul 18, 2020 to Dec 27, 2020
Dates Active
Jul 27, 2020 to Dec 29, 2020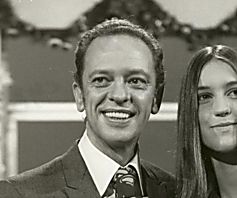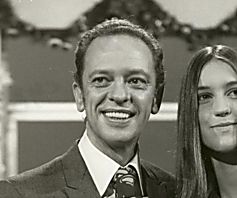 Dates Active
Jun 12, 2020 to Oct 17, 2020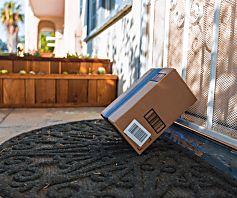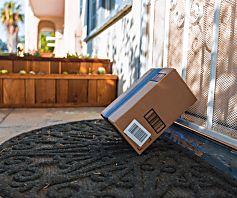 Dates Active
Jan 05, 2019 to Sep 23, 2020
Dates Active
Jul 13, 2020 to Dec 07, 2020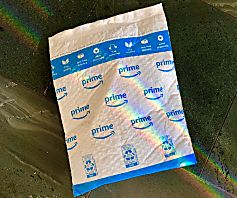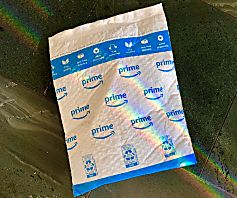 Dates Active
Nov 11, 2019 to Oct 17, 2020
Ad Exchange
Type
Publisher ID
Certification ID
google.com
reseller
pub-9557089510405422
f08c47fec0942fa0
33across.com
direct
0013300001jsxbyaas
bbea06d9c4d2853c
spotxchange.com
reseller
139883
7842df1d2fe2db34
spotx.tv
reseller
139883
7842df1d2fe2db34
openx.com
reseller
537120563
6a698e2ec38604c6
rubiconproject.com
reseller
16414
0bfd66d529a55807
rubiconproject.com
reseller
21434
0bfd66d529a55807
pubmatic.com
reseller
156423
5d62403b186f2ace
pubmatic.com
reseller
158569
5d62403b186f2ace
openx.com
reseller
539392223
6a698e2ec38604c6