WTHR VideoIndiana Inc. is the NBC affiliate for Central Indiana. This award winning station covers news, weather and sports. Our Live 13 Doppler Radar is the most accurate radar system in Indiana. WTHR is the winner of the large market 2011 National Edward R. Murrow Award winner for Overall Excellence.
Company Name:


13 WTHR Indianapolis

(View Trends)

Headquarters: (View Map)

Indianapolis, IN, United States

Office Locations:

Indianapolis, IN

50 - 200 employees
Capabilities
Desktop Display

Email

Social

Mobile Display
Desktop Display, Email, Social, Mobile Display

Headline:


Publisher: Indianapolis News | Indianapolis Weather | Sports

Self / Managed Service:


Managed Service
Industries


Consumer Packaged Goods, Entertainment, Food & Beverage, Retail, Sports

Key Differentiator


The WTHR sales team is committed to providing our clients with a quality product and exemplary services. We pride ourselves on being a station focused on the needs of the advertising community and we constantly strive to meet those needs by providing powerful marketing and research tools unique to our market. In association with NBC, the industry's number one network, WTHR/Channel 13 offers our customers top rated programming and a local news product comparable to no other. Contact us today and let us help you grow your business! We offer our valued customers: Reach of the Central Indiana DMA through timely and targeted local/network programming. A Full range of marketing services including customized market research, co-op advertising program management and integrated marketing opportunities. Video/commercial production assistance, from creative conception to the completed product, using our state of the art production and editing facilities. If you would like information on how to advertise on WTHR please contact Tim Warner at 317.655.5640 or through E-mail. If you are interested in advertising with WTHR.com please contact Amy Parrish, Digital Media Director, at 317.655-5825 or via E-mail. WTHR does not discriminate in the sale of advertising time, and will not accept advertising which is placed with the intent to discriminate on the basis of race or ethnicity. Any provision in any order or agreement for advertising that purports to discriminate, or has the effect of discriminating, on the basis of race or ethnicity, is hereby declared null and void.
20629 Global Rank
4021 United States
7.12 M Estimated Visits
Traffic Sources
Direct

49.69%

Search

27.94%

Social

18.12%

Mail

2.11%

Referrals

1.93%

Display

0.21%
Powered by
Global Rank 23,675 1,138
Links In Count 1,429 10
United States Rank
4,056
785
United States Page Views
92.4%
3.5%
Mobile App Data
MixRank is the most comprehensive database of mobile apps, developers, SDKs, technologies, services, and integrations.
Learn more.
10 K Downloads
7 SDKs
3.73 Avg. Rating
8 Total reviews
App Url: https://play.google.com/store/apps/details?id=com.wthr.operationfootball
App Support: http://www.wthr.com
Genre: sports
Bundle ID: com.wthr.operationfootball
App Size: 6.51 M
Version: 11
Release Date: August 2nd, 2013
Update Date: August 2nd, 2013
Description:
The Operation Football experience you've been waiting for is finally here! Catch the latest scores wherever you go with the WTHR Operation Football application. We take the best features from on-air and on the web site and roll them into an experience that is a must on your mobile device. It makes viewing and sharing high school football information easy.
The WTHR Operation Football application includes:
Scores
Schedules
High School Football Stories
Live Doppler 13 Radar
Videos
Reid Spirit Award Information
Sport Clips Clip of the Week (NEW!)
Ray Skillman Skylights Videos (NEW!)
Score Submission Capability (NEW!)

Designed and developed by WTHR.
Android API
All APIs for communicating with the Android system.
Android-Wheel
The wheel widget for Android.
Apache Commons Codec
Apache Commons Codec (TM) software provides implementations of common encoders and decoders such as Base64, Hex, Phonetic and URLs.
Apache HttpComponents
The Apache HttpComponents? project is responsible for creating and maintaining a toolset of low level Java components focused on HTTP and associated protocols.
Appcelerator Titanium
Create amazing cloud-connected, native apps using JavaScript.
Jaxen
Jaxen is an open source XPath library written in Java. It is adaptable to many different object models, including DOM, XOM, dom4j, and JDOM. Is it also possible to write adapters that treat non-XML trees such as compiled Java byte code or Java beans as XML, thus enabling you to query these trees with XPath too.
Mime4j
Apache James Mime4J provides a parser, MimeStreamParser , for e-mail message streams in plain rfc822 and MIME format. The parser uses a callback mechanism to report parsing events such as the start of an entity header, the start of a body, etc. If you are familiar with the SAX XML parser interface you should have no problem getting started with mime4j.
Native

25.78%

Standard

69.86%

Direct

4.37%
Longest Running Ad
Dates Active
Aug 07, 2018 to Aug 05, 2020


Dates Active
Jun 11, 2020 to Jan 05, 2021
Dates Active
Jun 11, 2020 to Jan 05, 2021
Dates Active
Jun 11, 2020 to Jan 05, 2021
Dates Active
Jun 12, 2020 to Jan 04, 2021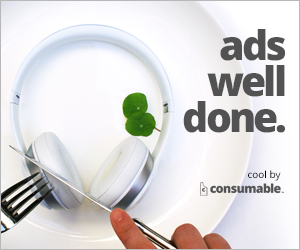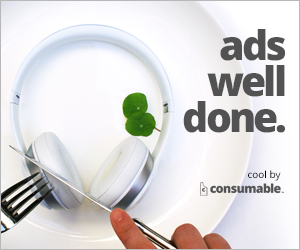 Dates Active
Feb 14, 2019 to Nov 11, 2020
Dates Active
Aug 05, 2020 to Dec 29, 2020
Dates Active
Aug 26, 2020 to Dec 29, 2020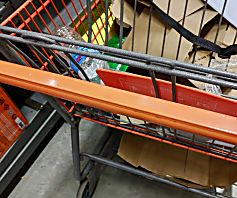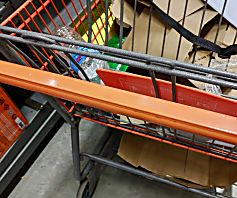 Dates Active
Jun 17, 2020 to Oct 31, 2020
Dates Active
Jul 08, 2020 to Dec 08, 2020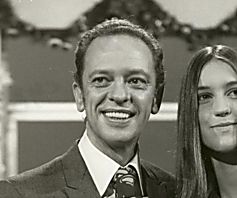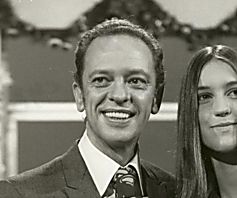 Dates Active
Jul 08, 2020 to Dec 29, 2020
Ad Exchange
Type
Publisher ID
Certification ID
google.com
reseller
pub-1956856209985681
f08c47fec0942fa0
lkqd.com
reseller
9
59c49fa9598a0117
lkqd.net
reseller
9
59c49fa9598a0117
appnexus.com
reseller
1314
6c33edb13117fd86
triplelift.com
direct
3286-eb
6c33edb13117fd87
triplelift.com
direct
3286
6c33edb13117fd86
video.unrulymedia.com
reseller
1166984029
improvedigital.com
reseller
1577
emxdgt.com
reseller
1643
1e1d41537f7cad7f
admanmedia.com
reseller
556
advertising.com
reseller
28458