Launched this site shortly after the iTunes App Store launched, the purpose of 148Apps.com is to provide you with the very best in iPhone and iPod Touch applications through our numerous reviews and latest news sections. Our goal is to sort through the best of the best and provide you with that information so you don't have to spend your days in front of an iPhone just to find the perfect app for you.
In addition to the reviews and news, we keep track of what's selling, what's new and what prices are dropping in the iTunes App Store. We are also on Twitter, Facebook, and Friendfeed.
Capabilities
Connected TV

Desktop Display

Email

Mobile Display

Social
Connected TV, Desktop Display, Email, Mobile Display, Social

Headline:


Publisher: iPhone, iPad, and iPod touch App Reviews and News
Key Differentiator


148Apps is dedicated to bringing the best and most interesting iPhone application news and reviews to their readers. Launched in July 2008 shortly after the App Store opened for business, the site quickly became an extremely well respected source of information and the latest news and has been leading the way for iOS application news and reviews from a group of app obsessed iPhone lovers. 148Apps built its sterling reputation as a source for news and reviews on the latest apps, but as it has has grown, so has its scope. Sections on the latest app price drops have proved incredibly popular, and their Top 148 apps lists are considered one of the most prestigious lists of must-have apps on the Web. New User Guides for each of the iPhone 4, iPad, and iPod Touch were released for Christmas 2010, and are considered among the best starting places for new converts to Apple's portable platforms. We also run the Best App Ever awards and App Hall of Fame sites, which are rapidly gaining traction and are currently open for sponsorship. Other editorial sites in the 148Apps Network include our mobile gaming site The Portable Gamer, our kids and parents app review site, GiggleApps, our business of apps site 148Apps.biz, and our Android app review site Android Rundown. All of which also have advertising opportunities available. Statistics Reaching a wide iPhone audience 148Apps is the defacto website for reaching a dedicated iPhone and iPod Touch readership with it's readership interested in everything iOS related from applications and games to hardware and accessories. The site was rated as one of PC Magazines Top 100 Web sites. We've also been featured in The New York Times Sunday Print Edition, CNBC Planet of the Apps Special Report, iPhone Life Magazine, Tech Crunch, TUAW, CNN Money, Venture Beat, Silicon Valley Insider, Fortune Magazine and All Things D. Here are just some of the stats relating to 148Apps.com: ? Over 2.5m page views each month — From 700k+ unique visitors ? 73% between the ages of 18 and 50 — And over 61% with a college degree ? Over 12,300 Twitter followers — And 7,000 more on Facebook and RSS
341645 Global Rank
131814 United States
129 K Estimated Visits
Traffic Sources
Search

77.76%

Direct

17.33%

Social

3.10%

Referrals

1.81%

Display

0.00%

Mail

0.00%
Powered by
Global Rank 160,463 13,173
Links In Count 1,873 168
United States Rank
100,765
United States Page Views
27.7%
Mobile App Data
MixRank is the most comprehensive database of mobile apps, developers, SDKs, technologies, services, and integrations.
Learn more.
App Url: https://itunes.apple.com/app/148apps-com/id1245456177
App Support: http://app.weimobile.com/a/lianxiwomen/
Genre: Education
Bundle ID: com.magicpocket.piano
App Size: 29.3 M
Version: 1.0.5
Release Date: July 11th, 2017
Update Date: October 10th, 2020
Description:
Three modes, step by step to learn
Learn
Practice
Free play
20 song + , practice familiar songs, increase the interest:
little stars
row row row your boat
Mary has a little lamb
From easy to difficult
Songs from simple to complex. Step by step to develop interest, improve the hands-on skills, while finding the talent.
Daily Downloads Jan 01 - 31, 2021
AVFoundation
The AV Foundation framework provides an Objective-C interface for managing and playing audio-visual media in iOS and OS X applications.
Core Foundation Framework
Core Foundation is a framework that provides fundamental software services useful to application services, application environments, and to applications themselves. Core Foundation also provides abstractions for common data types, facilitates internationalization with Unicode string storage, and offers a suite of utilities such as plug-in support, XML property lists, URL resource access, and preferences.
Core Graphics
The Core Graphics framework is based on the Quartz advanced drawing engine. It provides low-level, lightweight 2D rendering with unmatched output fidelity. You use this framework to handle path-based drawing, transformations, color management, offscreen rendering, patterns, gradients and shadings, image data management, image creation, and image masking, as well as PDF document creation, display, and parsing.
Foundation Framework
Launch Services
MobileCoreServices
Quartz Core Framework
This collection of documents provides the API reference for the Quartz Core framework, which supports image processing and video image manipulation.
Security Framework
Secure the data your app manages. Protect information and control access to your app.
System Configuration F...
This collection of documents describes the programming interfaces of the System Configuration framework. The System Configuration framework provides functions that determine the reachability of target hosts in both a synchronous and an asynchronous manner. It also provides error detection facilities.
UIKit
The UIKit framework (UIKit.framework) provides the crucial infrastructure needed to construct and manage iOS apps. This framework provides the window and view architecture needed to manage an app's user interface, the event handling infrastructure needed to respond to user input, and the app model needed to drive the main run loop and interact with the system.
Native

78.09%

Standard

19.35%

Direct

2.56%
Longest Running Ad
Dates Active
Aug 07, 2018 to Aug 05, 2020
Dates Active
Jul 28, 2020 to Aug 05, 2020
Dates Active
Jul 27, 2020 to Aug 05, 2020
Dates Active
Jul 27, 2020 to Aug 05, 2020
Dates Active
Jul 16, 2020 to Jul 24, 2020
Dates Active
Jul 16, 2020 to Jul 24, 2020
Dates Active
Aug 01, 2020 to Oct 07, 2020
Dates Active
May 22, 2020 to Sep 27, 2020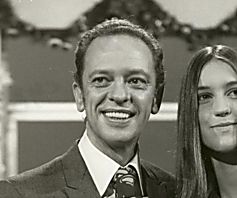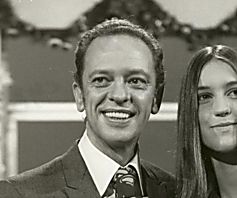 Dates Active
Jun 19, 2020 to Oct 17, 2020
Dates Active
Mar 16, 2020 to Aug 19, 2020
Dates Active
May 24, 2020 to Oct 07, 2020
Ad Exchange
Type
Publisher ID
Certification ID
enthusiastgaming.com
direct
1
indexexchange.com
direct
185466
indexexchange.com
direct
189353
pubmatic.com
direct
156751
5d62403b186f2ace
pubmatic.com
direct
157982
5d62403b186f2ace
rubiconproject.com
direct
17272
0bfd66d529a55807
rubiconproject.com
direct
20496
0bfd66d529a55807
sonobi.com
direct
71a09df1ef
rhythmone.com
direct
1254108821
a670c89d4a324e47
rhythmone.com
reseller
2310154583
a670c89d4a324e47
1rx.io
reseller
2310154583
a670c89d4a324e47