1SaleADay.com is one of the fastest-growing online retailers. It is the largest independently owned daily deal site in the US. The site features five new items daily at a deeply discounted rate (up to 90%off retail). Deals are posted every night at midnight and available for a period of 24 hours, or until they sell out. The site has built a broad and loyal following with a high rate of repeat customers, and each nights new deals are greeted with great anticipation and fanfare.
CEO Ben Federman launched the company in 2007 from a tiny apartment in Brooklyn, NY with one partner. He now oversees about 200 employees in Miami, FL who all contribute to running one of the 400 most-trafficked sites in the United States. Helping to fuel this rapid growth are three sister sites- Ben's Outlet, Dynamite Time and Shadora- each offering niche goods to their respective customers. 1SaleADay plans to continue expanding its reach to bring online shoppers drastic discounts on electronics, jewelry, watches, family goods and more.
Company Name:


1Sale

(View Trends)

Headquarters: (View Map)

Brooklyn, NY, United States

Office Locations:

Miami, FL

1 - 10 employees
Capabilities
Desktop Display

Mobile Display

Social

Email
Desktop Display, Mobile Display, Social, Email

Headline:


Online Coupon Codes, Daily Deals, Black Friday Deals, Coupons, Promo Codes, Discounts

Self / Managed Service:


Managed Service
Industries


Retail

Key Differentiator


Who is 1Sale? 1Sale is changing the face of online shopping by offering the absolute lowest prices on the items consumers truly want and need. Built solely off the power of spectacular discounts, 1Sale has delighted its consumers with high quality jewelry, electronics, housewares and more since its founding in 2007. Its flash sales offer something new every day, with limited time sales bringing an added layer of excitement. All of this has made 1Sale the destination for those who seek great prices and just as importantly, those who enjoy casual shopping for fun. Now, 1 Sale is looking to position itself for the future by building a service-centric brand dedicated to keeping its customers excited, loyal, and constantly surprised by what they find, at prices that make purchasing a no brainer.

Owned / Operated Properties


dynamitetime.com, bensoutlet.com
23715899 Global Rank
7308426
122 Estimated Visits
Powered by
Global Rank 42,058 1,304
Links In Count 143 25
United States Rank
7,289
856
United States Page Views
87.8%
7.4%
Mobile App Data
MixRank is the most comprehensive database of mobile apps, developers, SDKs, technologies, services, and integrations.
Learn more.
100 K Downloads
10 SDKs
3.39 Avg. Rating
277 Total reviews
App Url: https://play.google.com/store/apps/details?id=com.onesaleaday.android
App Support: http://www.1sale.com
Genre: shopping
Bundle ID: com.onesaleaday.android
App Size: 2.76 M
Version: 56
Release Date: March 8th, 2013
Update Date: September 15th, 2014
Description:
1Sale.com is the premier site for finding great Daily Deals at up to 90% off!

The key to finding truly great deals is to always stay in the loop; with this in mind, we bring you the official 1Sale Mobile App for Android devices.
Download the 1Sale App and each day a slew of new savings will find their way to your mobile device. From toys to technology, housewares to fine jewelry, our app has something for everyone.

With it, you can:
* View all of our daily deals, including our Wireless, Watch, Family, Jewelry & Flash Deals.
* Share the daily deals with friends and family via email & social media.
* Checkout on partner sites and save big $ without leaving the app!

Extended Features:
* Push Notifications
* Deals are refreshed every day at 12:00 AM ET.

Download the 1Sale app today and never pay full price again.

For all fans of 1Sale.com, daily deals, and great bargain shopping!
AdMob Mediation
DoubleClick
DoubleClick is the ad technology foundation to create, transact, and manage digital advertising for the world's buyers, creators and sellers. Available for iOS and Android
Google Authorization
Google Play services offers a standard authorization flow for all Google APIs and all components of Google Play services. In addition, you can leverage the authorization portion of the Google Play services SDK to gain authorization to services that are not yet supported in the Google Play services platform by using the access token to manually make API requests or using a client library provided by the service provider.
Google Cloud Messaging
Google Cloud Messaging for Android (GCM) is a service that allows you to send data from your server to your users' Android-powered device, and also to receive messages from devices on the same connection. The GCM service handles all aspects of queueing of messages and delivery to the target Android application running on the target device. GCM is completely free no matter how big your messaging needs are, and there are no quotas.
Google Mobile Ads
The Google Mobile Ads SDK is the latest generation in Google mobile advertising featuring refined ad formats and streamlined APIs for access to mobile ad networks and advertising solutions. The SDK enables mobile app developers to maximize their monetization on Android, iOS, and Windows Phone 8.
Google Play Game Services
Make your games social with Google Play game services. Add achievements, leaderboards, real-time multiplayer, and other popular features using the Google Play game services SDK. Let players sign in using their Google+ identities and share their gaming experience with friends. Visit developers.google.com/games/services for more information about integrating game services into your app.
Google Play Location APIs
The location APIs make it easy for you to build location-aware applications, without needing to focus on the details of the underlying location technology. They also let you minimize power consumption by using all of the capabilities of the device hardware.
Google Play Maps
Allow your users explore the world with rich maps provided by Google. Identify locations with custom markers, augment the map data with image overlays, embed one or more maps as fragments, and much more.
Google Play Services
Google Play Services give your apps more features to attract users on a wider range of devices. With Google Play services, your app can take advantage of the latest, Google-powered features such as Maps, Google+, and more, with automatic platform updates distributed as an APK through the Google Play store. This makes it faster for your users to receive updates and easier for you to integrate the newest that Google has to offer.
Android API
All APIs for communicating with the Android system.
Native

0.00%

Standard

99.92%

Direct

0.08%
Longest Running Ad
Dates Active
Aug 09, 2018 to Aug 07, 2020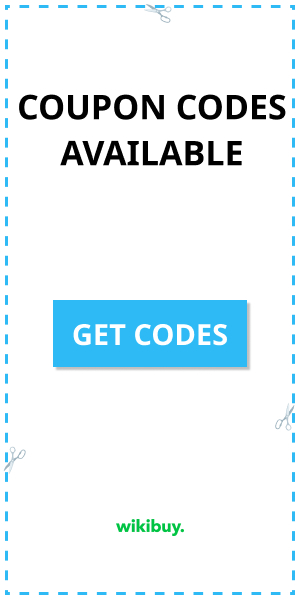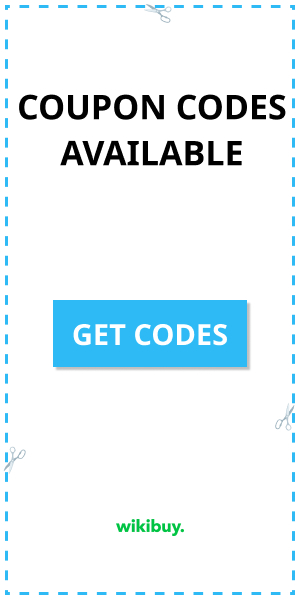 Dates Active
Aug 11, 2020 to Nov 01, 2020
Dates Active
Nov 04, 2020 to Jan 02, 2021
Dates Active
Jul 16, 2020 to Sep 29, 2020
Dates Active
Oct 17, 2020 to Dec 29, 2020
Dates Active
Aug 08, 2020 to Aug 08, 2020