ABC TV Station in Bakersfield, CA.
Company Name:


23ABC

(View Trends)

Headquarters: (View Map)

Bakersfield, CA, United States

Office Locations:

Bakersfield, California

10 - 50 employees
Capabilities
Linear TV

Desktop Display

Mobile Display

Social

Email
Linear TV, Desktop Display, Mobile Display, Social, Email

Headline:


Publisher: Bakersfield News & Kern County News, California News, Weather, and Sports

Self / Managed Service:


Managed Service
Industries


Education, Entertainment, Government & Politics, Health & Beauty, Sports, Technology

Key Differentiator


23ABC and Scripps Digital Media have developed a cutting-edge partnership that delivers breaking local news and information 24 hours a day on many digital platforms. By utilizing up-to-the-minute reporting, online video and in-depth resources, we are setting the standard for coverage and community information. Whether it's on television, over the Internet, on the phone or tablet and through our social networks, -- our team coverage can reach a wide, well-informed audience, whether they're at work or at home or out with friends. You can target this audience by integrating turnto23.com, 23ABC Apps and content sponsorship with a targeted television schedule on KERO-TV. Your campaign will both capture the attention of the marketplace and provide the details and interactivity to create new customers. Advertising commercials run on www.turnto23.com, our extended news networks of sites and can be focused in a variety of different content areas. Additional ad delivery criteria like time of day, originating domain, operating system, browser type and more can further target your message. In addition to advertising online videos, banners and tiles, select advertisers can sponsor online content areas that relate to their products or services. Sponsorship opportunities are limited and include an array of additional features and benefits. All advertising campaigns from 23ABC and Scripps Digital Media offer guaranteed ad delivery and certified ad tracking with analysis. You owe it to the future of your business to explore the powerful new ways in which turnto23.com, Scripps Digital Media and 23ABC can work together to deliver this premium audience.
105858 Global Rank
20560 United States
1.15 M Estimated Visits
Traffic Sources
Search

61.89%

Direct

23.66%

Social

10.99%

Referrals

2.34%

Display

0.57%

Mail

0.55%
Powered by
Global Rank 137,045 5,644
Links In Count 687 2
United States Rank
38,998
2,456
United States Page Views
89.3%
4.0%
Top Categories
News and Media/Te...
United States/Cal...
Native

31.50%

Standard

68.37%

Direct

0.13%
Longest Running Ad
Dates Active
Aug 04, 2018 to Aug 02, 2020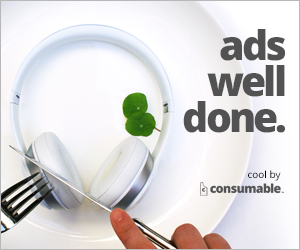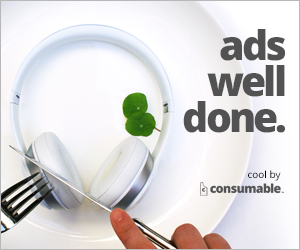 Dates Active
Aug 14, 2019 to Dec 29, 2020
Dates Active
May 04, 2020 to Nov 11, 2020
Dates Active
Sep 11, 2020 to Oct 31, 2020
Dates Active
Jun 17, 2020 to Jul 16, 2020
Dates Active
Jan 04, 2019 to Jan 02, 2021
Dates Active
Nov 22, 2020 to Nov 28, 2020
Dates Active
Dec 26, 2020 to Dec 28, 2020
Dates Active
Dec 26, 2020 to Dec 28, 2020
Dates Active
Dec 26, 2020 to Dec 28, 2020
Dates Active
Dec 21, 2020 to Dec 28, 2020
Ad Exchange
Type
Publisher ID
Certification ID
rhythmone.com
reseller
3948367200
a670c89d4a324e47
video.unrulymedia.com
reseller
3948367200
inmobi.com
reseller
3a4f7da341dd490cbb7dde02b126275e
83e75a7ae333ca9d
sonobi.com
reseller
7b37f8ccbc
d1a215d9eb5aee9e
smartadserver.com
reseller
3713
indexexchange.com
reseller
191497
appnexus.com
reseller
8804
f5ab79cb980f11d1
pubmatic.com
reseller
158481
5d62403b186f2ace
openx.com
reseller
540866936
6a698e2ec38604c6
admanmedia.com
direct
748
freewheel.tv
reseller
1076769