365 Things to Do in Houston is an online and social media channel, publishing daily tips, secrets, recommendations, highlights and fresh ideas for enjoying life in Houston, Texas.
The online and social media channel began on Facebook in 2010 and has grown to become the social network's largest resource dedicated to entertainment, recreation and things to do in Houston.
We reach more than 550,000 people each month through our website and our 120,000+ strong Facebook Page. 80% of our advertisers return to advertise again because our readers sign up, show up and tell their friends about the events and things to do that we feature.
365 Things to Do in Houston is larger and more influential on Facebook than any other print or online lifestyle publisher in the city, including the Houston Press, CultureMap, Houstonia and Local Houston Magazine.
Company Name:


365 Things to Do in Houston

(View Trends)

Headquarters: (View Map)

Houston, TX, United States

50 - 200 employees
Capabilities
Desktop Display

Email

Social

Desktop Video

Mobile Display
Desktop Display, Email, Social, Desktop Video, Mobile Display

Headline:


Find events, festivals, restaurants, shows, arts, nightlife, kids activities and even more things to do in Houston today at 365 Things to Do in Houston.

Self / Managed Service:


Managed Service
Industries


Clothing & Fashion, Consumer Packaged Goods, Education, Entertainment, Financial Services, Food & Beverage, Gaming, Health & Beauty, Healthcare, Non-Profit, Sports, Technology, eCommerce

Key Differentiator


Do you want to reach new customers or fill your event in the Houston area? We can help with local Houston advertising. Our native social media advertising, display advertising and email advertising reaches people who get out and do things in and around Houston, Texas. Our audience is active, upscale and educated. Contact us for our media kit, including demographic and psychographic data. Houstonians rely on us to decide how to spend their free time and entertainment budgets – not news, gossip or unrelated topics. Our readers sign up, buy tickets, show up and tell their friends. We have Houston's largest entertainment-focused audience on Facebook, the leading social media platform. On Facebook alone we have more than 150,000 subscribed followers, a total weekly reach surpassing 380,000 unique readers, and a total monthly reach between 650,000 and 800,000 unique readers. We have advertising options for all budgets, from Food Truck to Fortune 500.
277139 Global Rank
55328 United States
72.6 K Estimated Visits
Traffic Sources
Search

78.92%

Direct

20.52%

Referrals

0.48%

Social

0.09%

Display

0.00%

Mail

0.00%
Powered by
Global Rank 202,054 7,910
Links In Count 117 8
United States Rank
42,275
5,111
United States Page Views
93.8%
4.8%
Mobile App Data
MixRank is the most comprehensive database of mobile apps, developers, SDKs, technologies, services, and integrations.
Learn more.
App Url: https://itunes.apple.com/app/365-things-to-do-in-houston-1/id1161049604
App Support: https://365thingsinhouston.com/
Genre: Travel
Bundle ID: com.visitwidget.houstontx
App Size: 57.8 M
Version: 2.1.15
Release Date: October 12th, 2016
Update Date: January 26th, 2018
Description:
The 365 Things to Do in Houston app will help you try new things and discover all that Houston has to offer!
? Plan the perfect day based on your interests, timeframe, and location
? Browse the feed of what's happening now
? View upcoming events near you
? Add events to your own customized plan
? Share events and your custom plan with friends
CoreMedia
Crashlytics
The most powerful, yet lightest weight crash reporting solution for iOS and Android developers. | Crashlytics
Fabric
A full suite of services created by the team that brought you Crashlytics. Fabric provides monetization, engagement and other uses for developers beyond crash reporting.
WebKit
WebKit provides a set of classes to display web content in windows, and implements browser features such as following links when clicked by the user, managing a back-forward list, and managing a history of pages recently visited.
Accelerate Framework
This document describes the Accelerate framework, which contains C APIs for vector and matrix math, digital signal processing, large number handling, and image processing.
Accounts Framework
The Accounts framework provides access to user accounts stored in the Accounts database. An account stores the login credentials of a particular service, such as Twitter, that can be used as authentication for the service. By implementing the Accounts framework into your app, you do not need to be responsible for storing account logins yourself. Instead, the user can grant access for your app to use their account login credentials, bypassing the need to type their username and password. If no account for a particular service exists in the user's Accounts database, you can let them create and save an account from within your app.
Address Book
The Address Book framework provides access to a centralized contacts database, called the Address Book database, that stores a user's contacts. Applications such as Mail and Messages use this database to present information about known and unknown persons.
AdSupport
The Ad Support framework provides apps with access to an identifier that can be used only for serving advertisements, as well as a flag which indicates whether a user has limited ad tracking. Accessing the advertising identifier requires apps to read and honor the opt-out flag.
AudioToolbox
The Audio Toolbox framework provides interfaces for recording, playback, and stream parsing. In iOS, the framework provides additional interfaces for managing audio sessions.
AVFoundation
The AV Foundation framework provides an Objective-C interface for managing and playing audio-visual media in iOS and OS X applications.
Bolts
Bolts is a collection of low-level libraries designed to make developing mobile apps easier.
CFNetwork
Native

0.00%

Standard

98.75%

Direct

1.25%
Longest Running Ad
365 Things to Do in Houston
Dates Active
Aug 07, 2018 to Aug 05, 2020
365 Things to Do in Houston
Dates Active
Jun 19, 2020 to Oct 31, 2020
365 Things to Do in Houston
Dates Active
Jun 18, 2020 to Oct 31, 2020
365 Things to Do in Houston
Dates Active
Jun 18, 2020 to Sep 29, 2020
365 Things to Do in Houston
Dates Active
Feb 04, 2020 to Aug 31, 2020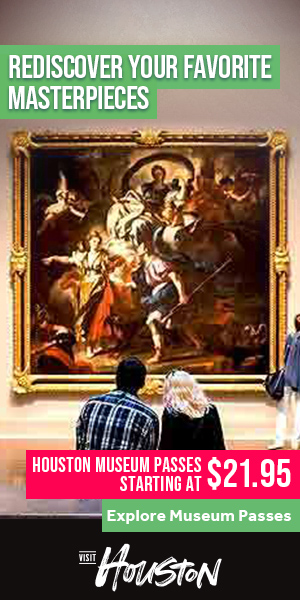 365 Things to Do in Houston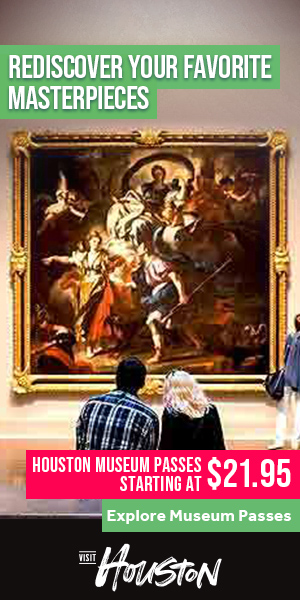 Dates Active
Jun 19, 2020 to Oct 31, 2020