Capabilities
Linear TV

Desktop Display

Email

Social

Mobile Display
Linear TV, Desktop Display, Email, Social, Mobile Display

Headline:


Publisher: Fayetteville and Fort Smith News and Weather - Northwest Arkansas News - KHBS/KHOG Channel 40/29

Self / Managed Service:


Managed Service
Industries


Automotive, Clothing & Fashion, Consumer Packaged Goods, Entertainment, Gaming, Sports, Technology, Travel & Leisure, eCommerce

Key Differentiator


KHBS/KHOG as seen on TV is your source for the latest 40/29 news, with local and national headlines, breaking alerts and more!
77113 Global Rank
14793 United States
1.37 M Estimated Visits
Traffic Sources
Search

36.53%

Direct

27.96%

Social

21.37%

Mail

11.68%

Referrals

2.33%

Display

0.13%
Geography Breakdown
97.60%

0.57%

0.26%

0.25%

0.21%
Powered by
Global Rank 120,292 2,767
Links In Count 443 11
United States Rank
34,893
10,421
United States Page Views
96.9%
1.8%
Top Categories
News and Media/Te...
United States/Ark...
Mobile App Data
MixRank is the most comprehensive database of mobile apps, developers, SDKs, technologies, services, and integrations.
Learn more.
5 K Downloads
34 SDKs
4.41 Avg. Rating
13 Total reviews
App Url: https://play.google.com/store/apps/details?id=com.hearst.android.alarm.Four029TV
App Support: http://www.4029tv.com/connect/mobile
Genre: lifestyle
Bundle ID: com.hearst.android.alarm.Four029TV
App Size: 6.38 M
Version: 28
Release Date: June 28th, 2013
Update Date: December 8th, 2014
Description:
Rise and shine with 40/29 News Sunrise! We're Arkansas and Western Oklahoma's Live. Local. Late Breaking. news leader, so start your day with the news, weather and info you need to know before heading out the door. Whether you're in Fayetteville, Fort Smith, or anywhere in Northwest Arkansas, you'll be connected as you wake up with 40/29 News. This is the official alarm clock app of 40/29 News.

Features
?Wake up with your friends from 40/29 News Sunrise, 7 Days A Week!
?Customize alarms to wake you to your personalized settings
?Watch Live streaming video coverage
?Check the morning video forecast, PLUS
?See at a glance current weather conditions, hourly forecast, radar, and local severe weather alerts
?The morning's top headlines, videos, and slideshows
?See what friends shared on Facebook
?Know about school closings when you wake up
Google Fit
Google Fit is an open ecosystem that allows developers to upload fitness data to a central repository where users can access their data from different devices and apps in one location: Fitness apps can store data from any wearable or sensor. Fitness apps can access data created by any app. User's fitness data is persisted when they upgrade their fitness devices.
Google Search
The collection of search and search related APIs in Google's Android GMS framework.
DoubleClick
DoubleClick is the ad technology foundation to create, transact, and manage digital advertising for the world's buyers, creators and sellers. Available for iOS and Android
Google Authorization
Google Play services offers a standard authorization flow for all Google APIs and all components of Google Play services. In addition, you can leverage the authorization portion of the Google Play services SDK to gain authorization to services that are not yet supported in the Google Play services platform by using the access token to manually make API requests or using a client library provided by the service provider.
Google Cast
Google Cast is a technology that enables multi-screen experiences and lets a user send and control content like video from a small computing device like a phone, tablet, or laptop to a large display device like a television.
Google Cloud Messaging
Google Cloud Messaging for Android (GCM) is a service that allows you to send data from your server to your users' Android-powered device, and also to receive messages from devices on the same connection. The GCM service handles all aspects of queueing of messages and delivery to the target Android application running on the target device. GCM is completely free no matter how big your messaging needs are, and there are no quotas.
Google Drive
Google Drive for Android is a file storage service hosted by Google. All your files in Drive – like your videos, photos, and documents – are backed up safely so you can't lose them. Easily invite others to view, edit, or leave comments on any of your files or folders.
Google Play AppState
A software library that allows for retrieving application state information.
Google Play Game Services
Make your games social with Google Play game services. Add achievements, leaderboards, real-time multiplayer, and other popular features using the Google Play game services SDK. Let players sign in using their Google+ identities and share their gaming experience with friends. Visit developers.google.com/games/services for more information about integrating game services into your app.
Google Play Maps
Allow your users explore the world with rich maps provided by Google. Identify locations with custom markers, augment the map data with image overlays, embed one or more maps as fragments, and much more.
Google Plus
The Google+ platform for Android lets you authenticate a user with the same credentials they use on Google every day. Once a user signs in with Google, you can create more engaging experiences and drive usage of your app.
Native

43.25%

Standard

47.66%

Direct

9.09%
Longest Running Ad
Dates Active
Aug 05, 2018 to Aug 03, 2020
Dates Active
Nov 01, 2020 to Nov 12, 2020
Dates Active
Aug 09, 2020 to Dec 15, 2020
Dates Active
Apr 04, 2020 to Dec 11, 2020
Dates Active
Aug 17, 2019 to Sep 02, 2020
Dates Active
Aug 29, 2020 to Nov 24, 2020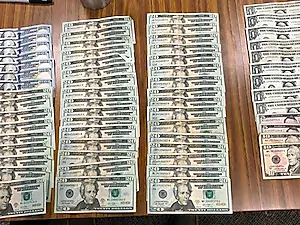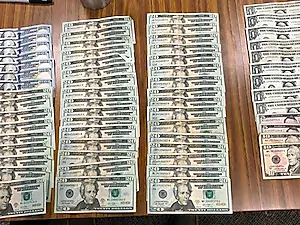 Dates Active
Oct 14, 2020 to Nov 03, 2020
Dates Active
Nov 23, 2020 to Jan 02, 2021
Dates Active
Jul 09, 2020 to Jul 09, 2020
Dates Active
Oct 13, 2020 to Dec 30, 2020
Dates Active
Oct 26, 2020 to Nov 27, 2020
Ad Exchange
Type
Publisher ID
Certification ID
yahoo.com
direct
57710
e1a5b5b6e3255540
appnexus.com
reseller
1356
f5ab79cb980f11d1
appnexus.com
reseller
1908
f5ab79cb980f11d1
appnexus.com
reseller
7597
f5ab79cb980f11d1
appnexus.com
direct
8052
f5ab79cb980f11d1
aps.amazon.com
direct
3071
aps.amazon.com
direct
3071
beachfront.com
direct
13927
e2541279e8e2ca4d
contextweb.com
reseller
561599
89ff185a4c4857
contextweb.com
reseller
561599
89ff185a4c4e857