Google's mission is to organize the world's information and make it universally accessible and useful.
Since our founding in 1998, Google has grown by leaps and bounds. From offering search in a single language we now offer dozens of products and services—including various forms of advertising and web applications for all kinds of tasks—in scores of languages. And starting from two computer science students in a university dorm room, we now have thousands of employees and offices around the world. A lot has changed since the first Google search engine appeared. But some things haven't changed: our dedication to our users and our belief in the possibilities of the Internet itself.
Company Name:


Google Ads

CEO Name:


Sundar Pichai

Parent Company Name:


Alphabet

(View Trends)

Office Locations:

http://www.google.com/about/company/facts/locations/

1 - 10 employees
Capabilities
Connected TV

Digital Audio

Desktop Display

Email

Mobile Display

Mobile Video

Native

Search

Desktop Video

Email

Desktop Display

Social
Connected TV, Digital Audio, Desktop Display, Email, Mobile Display, Mobile Video, Native, Search, Desktop Video, Email, Desktop Display, Social

CPC, CPI, CPM, CPV, Pay-Per-Call

Ad Network, Ad Technology Provider, Demand Side Platform, Mobile App Publisher, Retargeting, Web Publisher, YouTube MCN, Ad Exchange, SSP & Mediation, Google Marketing Platform Partner, Viewability, Measurement & Ad Verification Platform, Other

Minimum Spend:


$1-$500

Headline:


Search Engine, Video Platform, Ad Network

Self / Managed Service:


Self-Service & Managed Service
Industries


Automotive, Clothing & Fashion, Consumer Packaged Goods, Dating, eCommerce, Education, Energy and Utilities, Entertainment, Financial Services, Food & Beverage, Gaming, Government & Politics, Health & Beauty, Healthcare, Non-Profit, Retail, Sports, Technology, Telecommunications, Travel & Leisure

Key Differentiator


(GDN) Network consisting of over 1MM websites. (YouTube) 400M videos watched on mobile per day. 15 Second TruView Ad. 350M Devices Globally. 800M Monthly unique users worldwide. Roadblock, 7.1M unique monthly users on m.youtube.com.More than 650,000 apps use AdMob to monetize across iOS and Android, and the AdMob network reaches 900 million unique devices a month

Owned / Operated Properties


adometry.com, waze, adwhirl, admob.com, youtube.com, gmail.com, panoramio.com, orkut.com, blogger.com, feedburner.com, blogspot.com, meebo.com, googlekeywordtool.com, google.be, coinflation.com, googleapis.com, babynamesdirect.com, googlevideo.com, hifiengine.com, nuazure.com, cleanmpg.com, coolestone.com, engineeringtoolbox.com, orlandolocalguide.com, 1001resumes.com, 1001topjobs.com, corporaterealestategroup.com, selectsmart.com, aquabid.com, thepeoplehistory.com, itsmyideas.com, windowtowildlife.com, single-serving.com, usefulcharts.com, kids-in-mind.com, motorcyclesurvey.com, sofotex.com, 4strokes.com, homemade-dessert-recipes.com, earthcam.com, askaboutsports.com, engineershandbook.com, shastalake.com, carsurvey.org, constantclicks.com.au, moviewavs.com, aprs.fi

Programmatic Integrations & Publisher / Inventory Partners


Unity

Targeting


Retargeting (GDN) Keyword, Contextual, Specific Sites/Pages, Demographic, Remarketing, Interest Categories. (AdMob) Device, Geographic, Operator, Demographic, Categories. (Youtube) Demographic, Geographic, Language, Keyword, Video Cateogry/Content Packs, Interest Category Marketing, Individual Videos & Channels, Remarketing, User Type & Uploader

Data Partners


LiveRamp

Ad Verification / Brand Safety / Measurement / Viewability Partners


IRI, Oracle Data Cloud, Nielsen Catalina Solutions, comScore, DoubleVerify, IAS, MOAT, and Nielsen

Approved 3rd Party Ad Serving / Rich Media Vendors


Sizmek - http://www.sizmek.com
10630165 Global Rank
2593952 United States
405 Estimated Visits
Traffic Sources
Search

56.85%

Social

36.69%

Direct

6.46%

Display

0.00%

Mail

0.00%

Referrals

0.00%
Powered by
Global Rank 1
Links In Count 1,300,441
United States Rank
1
United States Page Views
26.2%
Mobile App Data
MixRank is the most comprehensive database of mobile apps, developers, SDKs, technologies, services, and integrations.
Learn more.
5 B Downloads
9 SDKs
4.24 Avg. Rating
472 K Total reviews
App Url: https://play.google.com/store/apps/details?id=com.google.android.marvin.talkback
App Support: http://eyes-free.googlecode.com/
Genre: tools
Bundle ID: com.google.android.marvin.talkback
App Size: 15 M
Version: 50007000
Release Date: March 6th, 2013
Update Date: March 31st, 2020
Description:
Android Accessibility Suite is a collection of accessibility apps that help you use your Android device eyes-free or with a switch device.

Android Accessibility Suite includes:
? Accessibility Menu: Use this large on-screen menu to lock your phone, control volume and brightness, take screenshots, and more.
? Select to Speak: Select items on your screen and hear them read aloud.
? Switch Access: Interact with your Android device using one or more switches or a keyboard instead of the touch screen.
? TalkBack screen reader: Get spoken feedback, control your device with gestures, and type with the on-screen braille keyboard.

Android Accessibility Suite requires Android 6 or later. Learn how to check your Android version:
https://support.google.com/android/answer/7680439

Learn more about using Android Accessibility Suite and other Android accessibility options:
http://g.co/help/androidaccessibility

To get started:
1. Open your device's Settings app.
2. Select Accessibility.
3. Select Accessibility Menu, Select to Speak, Switch Access, or TalkBack.

Permissions Notice
? Phone: Android Accessibility Suite observes the phone state so it can adapt announcements to your call status.
? Accessibility Service: Because this app is an accessibility service, it can observe your actions, retrieve window content, and observe text that you type.
Dagger
A fast dependency injector for Android and Java.
Java Platform, Enterpr...
This document is the API specification for version 6 of the JavaTM Platform, Enterprise Edition.
Google Vision
A software library that provides scanning features such as barcodes or face analysis to recognize faces in pictures and details about the face as well.
Google Protobuf
Protocol Buffers are a way of encoding structured data in an efficient yet extensible format. Google uses Protocol Buffers for almost all of its internal RPC protocols and file formats.
Google Sign-In SDK
Google Sign-In is a secure authentication system that reduces the burden of login for your users, by enabling them to sign in with their Google Account—the same account they already use with Gmail, Play, Google+, and other Google services. Google Sign-In is also your gateway to connecting with Google's users and services in a secure manner. You can give your users the opportunity to pay with Google Pay, share with their Google-wide contacts, save a file to Drive, add an event to Calendar, and more. Integrate Google's user-centric APIs and services inside your app to help your users take action and convert.
Google Play Game Services
Make your games social with Google Play game services. Add achievements, leaderboards, real-time multiplayer, and other popular features using the Google Play game services SDK. Let players sign in using their Google+ identities and share their gaming experience with friends. Visit developers.google.com/games/services for more information about integrating game services into your app.
Google Core Libraries ...
The Guava project contains several of Google's core libraries that we rely on in our Java-based projects: collections, caching, primitives support, concurrency libraries, common annotations, string processing, I/O, and so forth.
Google Play Services
Google Play Services give your apps more features to attract users on a wider range of devices. With Google Play services, your app can take advantage of the latest, Google-powered features such as Maps, Google+, and more, with automatic platform updates distributed as an APK through the Google Play store. This makes it faster for your users to receive updates and easier for you to integrate the newest that Google has to offer.
Android API
All APIs for communicating with the Android system.
Dates Active
Jul 29, 2020 to Dec 06, 2020
Dates Active
Oct 06, 2020 to Dec 06, 2020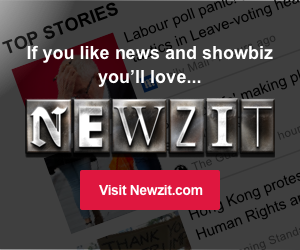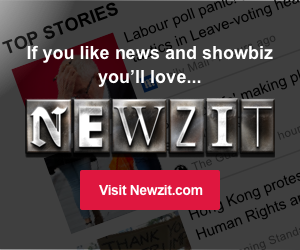 Dates Active
Dec 11, 2019 to Dec 06, 2020
Dates Active
May 04, 2020 to Dec 06, 2020
Dates Active
Oct 21, 2020 to Dec 06, 2020
Dates Active
Apr 12, 2020 to Dec 06, 2020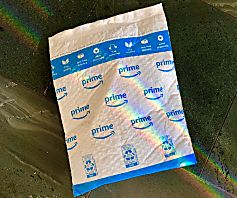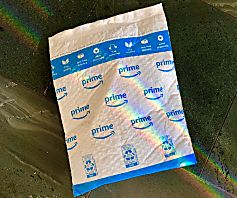 Dates Active
Jul 15, 2019 to Nov 02, 2020
Dates Active
Apr 17, 2020 to Nov 02, 2020
Dates Active
Mar 04, 2020 to Dec 06, 2020
Dates Active
Mar 12, 2020 to Dec 06, 2020
Ad Exchange
Type
Publisher ID
Certification ID
google.com
reseller
pub-4075894099602271
freewheel.tv
reseller
146081
rubiconproject.com
reseller
8861
0bfd66d529a55807
emxdgt.com
direct
45
1e1d41537f7cad7f
appnexus.com
reseller
1356
f5ab79cb980f11d1
districtm.io
direct
100604
appnexus.com
reseller
1908
districtm.io
direct
100604
3fd707be9c4527c3
google.com
reseller
pub-9685734445476814
f08c47fec0942fa0
sonobi.com
direct
06976a737a
rhythmone.com
reseller
1059622079
a670c89d4a324e47