Amobee is a global marketing technology company that provides innovative data driven cross channel digital advertising solutions for the world's leading agencies and brands, including Lexus, Kellogg's, and Airbnb. Amobee's patented Brand Intelligence technology measures digital engagement to provide a deeper understanding of audiences, their mindset and interests. Amobee's unified platform enables marketers to seamlessly plan and activate cross-channel, programmatic media campaigns using Brand Intelligence, and includes ads API integrations with Facebook, Twitter, Instagram, Pinterest and Snapchat. Amobee is a wholly owned subsidiary of Singtel, one of the largest telecommunications companies in the world with over 640 million mobile subscribers. Amobee operates with over 500 employees across 21 offices in North America, Europe, the Middle East, Asia and Australia.
Amobee Brand Intelligence data on brands, events and consumer sentiment is regularly featured in the world's leading publications, including The Wall Street Journal, The New York Times, Forbes, Advertising Age and Reuters.
Recent Accolades:
? Fortune Magazine's Top 10 Workplaces in Advertising and Marketing, 2016
? Fortune Magazine's 100 Best Medium Sized Workplaces, 2016
? Selling Power Magazine's 50 Best Companies to Sell For
? MediaPost OMMA Award for Best Programmatic Creative, 2016
? IAC Awards for Best Advertising Rich Media Online Campaign & Best Mobile Rich Media Online Campaign, 2016
? IMA Impact16 Awards for Best Predictive Analytics & Measurement Technology & Mobile Marketing Campaign of the Year, 2016
? iMedia ASPY Awards' Best Industry Innovation, 2016
? American Business Awards for Most Innovative Tech Company of the Year & Mobile Marketing Campaign of the Year, 2016
? Best in Biz Awards' Innovative Product of the Year, 2015
? CIO Review's 20 Most Promising Digital Solution Providers, 2015
Company Name:


Amobee

CEO Name:


Mark Strecker

Parent Company Name:


Singtel

(View Trends)

Headquarters: (View Map)

Foster City, CA, United States

Office Locations:

California, Chicago, San Diego, Santa Monica, United Kingdom, Israel, Singapore, Melbourne, and Sydney

500 - 1,000 employees
Capabilities
Connected TV

Desktop Display

Mobile Display

Mobile Video

Native

Social

Desktop Video

Desktop Display

Email
Connected TV, Desktop Display, Mobile Display, Mobile Video, Native, Social, Desktop Video, Desktop Display, Email

CPA, CPC, CPE, CPI, CPM, CPV, % of Media Spend

Ad Agency, Ad Technology Provider, Demand Side Platform, Facebook FMP, Instagram Ads Partner, Pinterest MDP, Retargeting, Twitter MPP, Web Publisher, Other

Headline:


One platform. Every imaginable advantage.

Self / Managed Service:


Self-Service & Managed Service
Industries


Automotive, Clothing & Fashion, Consumer Packaged Goods, Dating, Education, Entertainment, Financial Services, Food & Beverage, Gaming, Government & Politics, Health & Beauty, Retail, Sports, Technology, Telecommunications, Travel & Leisure, Mobile App Installs

Key Differentiator


The opportunity to work with customers is a privilege. At Amobee, we're passionate about finding solutions to the challenges presented to us. An Amobee representative is available to talk with you about your business requirements and to answer questions about our products and services. Just fill out the form below.

Owned / Operated Properties


kontera.com, adconiondirect.com

Programmatic Integrations & Publisher / Inventory Partners


Snapchat

Targeting


Device, Location, Operator, Device OS, Site Categories

Ad Verification / Brand Safety / Measurement / Viewability Partners


Ranked #1 on Pixalate's Mobile Seller Trust Index
0 Global Rank
0
3.82 K Estimated Visits
Traffic Sources
Direct

100.00%

Mail

0.00%

Search

0.00%

Social

0.00%

Display

0.00%

Referrals

0.00%
Powered by
Global Rank 43,989 629
Links In Count 245 17
United States Rank
17,913
United States Page Views
42.5%
Mobile App Data
MixRank is the most comprehensive database of mobile apps, developers, SDKs, technologies, services, and integrations.
Learn more.
500 Downloads
1 SDKs
5.0 Avg. Rating
0 Total reviews
App Url: https://play.google.com/store/apps/details?id=com.amobee.pulse3dforandroid
App Support: http://www.amobee.com
Genre: libraries_and_demo
Bundle ID: com.amobee.pulse3dforandroid
App Size: 386 K
Version: 4
Release Date: June 19th, 2014
Update Date: June 25th, 2014
Amobee
[a?mo?bee] is the world's leading mobile advertising technology company that offers comprehensive mobile advertising solutions to large mobile publishers, network operators and advertisers, achieving unparalleled results. [a?mo?bee]'s advanced, proprietary mobile advertising technology delivers all forms of mobile advertising — from a text message to an immersive 3D experience — supporting the vast array of devices in the marketplace. Only [a?mo?bee] offers PULSE 3D immersive mobile ads—the cutting-edge mobile experience available used by BMW, Expedia, and more. Location-based targeting that's as easy as dropping a pin on a map. Deliver relevant, timely messages when mobile consumers are near a point of sale.
Dates Active
Apr 12, 2020 to Dec 02, 2020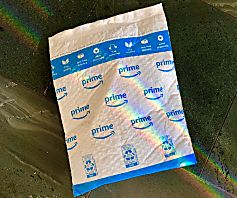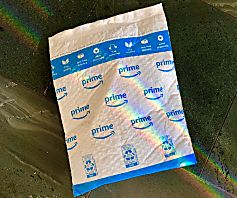 Dates Active
Jul 15, 2019 to Nov 02, 2020
Dates Active
Apr 17, 2020 to Nov 02, 2020
Dates Active
Mar 04, 2020 to Dec 02, 2020
Dates Active
Mar 12, 2020 to Dec 02, 2020