CNN Worldwide is a portfolio of more than two-dozen news and information services across cable, satellite, radio, wireless devices and the Internet in more than 200 countries worldwide.
Domestically, CNN reaches more individuals on television, the web and mobile devices than any other TV news organization in the United States. Internationally, CNN is the most widely distributed news channel reaching more than 260 million households abroad; and, the CNN Digital Network is consistently the No.1 current events and news destination on the web.
CNN International is the most watched global 24-hour news network. CNN International can be seen in more than 260 million television households in more than 200 countries and territories through a network of 38 satellites. Since September 1997, CNN International has been regionalized into five separate regions: CNN International Europe / Middle East / Africa, CNN International Asia Pacific, CNN International South Asia, CNN International Latin America and CNN International North America.
Additionally, CNN Newsource is the world's most extensively utilized news service partnering with hundreds of local and international news organizations around the world. CNN is division of Turner Broadcasting System, Inc., a Time Warner Company.
Company Name:


CNN

Parent Company Name:


WarnerMedia - AT&T

(View Trends)

Headquarters: (View Map)

Atlanta, GA, United States

Office Locations:

HQ: New York.

1000-5000 employees
Capabilities
Connected TV

Desktop Display

Email

Linear TV

Mobile Display

Mobile Video

Native

Social

Desktop Video

Desktop Display
Connected TV, Desktop Display, Email, Linear TV, Mobile Display, Mobile Video, Native, Social, Desktop Video, Desktop Display

Mobile App Publisher, Web Publisher

Headline:


Publisher: Influential, Affluent, Business Decision-Makers

Self / Managed Service:


Managed Service
Industries


Automotive, Clothing & Fashion, Entertainment, Government & Politics, Sports, Technology, Travel & Leisure

Key Differentiator


CNN.com is among the world's leaders in online news and information delivery. Staffed 24 hours, seven days a week by a dedicated staff in CNN's world headquarters in Atlanta, Georgia, and in bureaus worldwide, CNN.com relies heavily on CNN's global team of almost 4,000 news professionals. CNN.com features the latest multimedia technologies, from live video streaming to audio packages to searchable archives of news features and background information. The site is updated continuously throughout the day.

Owned / Operated Properties


bemilwaukee.com, ben10.net, globonoticias.net, cnn.net, burtonking.com, cablenewsnetwork.com, henkdaman.com, andersoncooper.com

Approved 3rd Party Ad Serving / Rich Media Vendors


Sizmek - http://www.sizmek.com
12848893 Global Rank
2241047 United States
76 Estimated Visits
Powered by
Global Rank 68 4
Links In Count 114,281 28,492
United States Rank
13
1
United States Page Views
65.6%
1.2%
Top Search Keywords
Networks
Cable
CNN News Group
Mobile App Data
MixRank is the most comprehensive database of mobile apps, developers, SDKs, technologies, services, and integrations.
Learn more.
10 M Downloads
10 SDKs
4.56 Avg. Rating
135 K Total reviews
App Url: https://play.google.com/store/apps/details?id=com.cnn.mobile.android.phone
App Support: http://www.cnn.com
Genre: news_and_magazines
Bundle ID: com.cnn.mobile.android.phone
App Size: 47.9 M
Version: 20984
Release Date: April 18th, 2011
Update Date: December 17th, 2020
Description:
When you want to know what's happening, tap into the global news gathering power of CNN. With correspondents and bureaus reporting from across the world, no other news source even comes close.

? Custom alert settings - stay informed without getting overwhelmed
? Watch live CNN, CNNi or HLN television anywhere, anytime*
? Experience the world of breaking news through in-depth stories, photo galleries and news clips.
? Watch CNN Original Series like "Anthony Bourdain: Parts Unknown", CNN news programs like "Anderson Cooper 360" and award-winning CNN Films.

Video on Demand and Live TV limited to US consumers.

*first 10 minutes free each day, log in with your US satellite or cable provider credentials for unlimited viewing
Firebase
Build Realtime Apps. A powerful API to store and sync data in realtime.
AdMob Mediation
DoubleClick
DoubleClick is the ad technology foundation to create, transact, and manage digital advertising for the world's buyers, creators and sellers. Available for iOS and Android
Google Mobile Ads
The Google Mobile Ads SDK is the latest generation in Google mobile advertising featuring refined ad formats and streamlined APIs for access to mobile ad networks and advertising solutions. The SDK enables mobile app developers to maximize their monetization on Android, iOS, and Windows Phone 8.
Google Sign-In SDK
Google Sign-In is a secure authentication system that reduces the burden of login for your users, by enabling them to sign in with their Google Account—the same account they already use with Gmail, Play, Google+, and other Google services. Google Sign-In is also your gateway to connecting with Google's users and services in a secure manner. You can give your users the opportunity to pay with Google Pay, share with their Google-wide contacts, save a file to Drive, add an event to Calendar, and more. Integrate Google's user-centric APIs and services inside your app to help your users take action and convert.
Google Play Game Services
Make your games social with Google Play game services. Add achievements, leaderboards, real-time multiplayer, and other popular features using the Google Play game services SDK. Let players sign in using their Google+ identities and share their gaming experience with friends. Visit developers.google.com/games/services for more information about integrating game services into your app.
Google Play Location APIs
The location APIs make it easy for you to build location-aware applications, without needing to focus on the details of the underlying location technology. They also let you minimize power consumption by using all of the capabilities of the device hardware.
Google Play Services
Google Play Services give your apps more features to attract users on a wider range of devices. With Google Play services, your app can take advantage of the latest, Google-powered features such as Maps, Google+, and more, with automatic platform updates distributed as an APK through the Google Play store. This makes it faster for your users to receive updates and easier for you to integrate the newest that Google has to offer.
Android API
All APIs for communicating with the Android system.
Google Cloud Messaging
Google Cloud Messaging for Android (GCM) is a service that allows you to send data from your server to your users' Android-powered device, and also to receive messages from devices on the same connection. The GCM service handles all aspects of queueing of messages and delivery to the target Android application running on the target device. GCM is completely free no matter how big your messaging needs are, and there are no quotas.
Native

84.22%

Standard

15.61%

Direct

0.17%
Ads Seen Recently
657,792
Longest Running Ad
Dates Active
Aug 04, 2018 to Aug 02, 2020
Dates Active
Nov 12, 2020 to Nov 25, 2020
Dates Active
May 25, 2020 to Dec 02, 2020
Dates Active
Apr 18, 2020 to Nov 23, 2020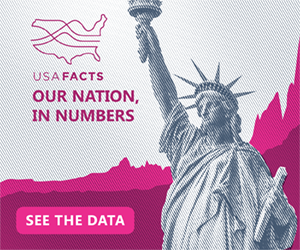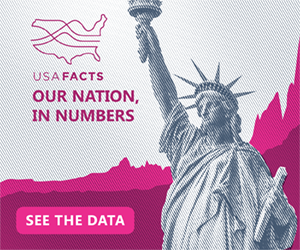 Dates Active
Aug 09, 2020 to Nov 03, 2020
Dates Active
Jul 01, 2020 to Oct 22, 2020
Dates Active
Jan 08, 2019 to Nov 02, 2020
Dates Active
May 11, 2019 to Nov 02, 2020
Dates Active
Dec 06, 2018 to Nov 02, 2020
Dates Active
May 17, 2019 to Nov 02, 2020
Dates Active
Sep 28, 2019 to Nov 01, 2020
Ad Exchange
Type
Publisher ID
Certification ID
google.com
direct
pub-7439281311086140
f08c47fec0942fa0
rubiconproject.com
direct
11078
0bfd66d529a55807
aps.amazon.com
direct
3159
openx.com
direct
537153334
openx.com
direct
540038342
6a698e2ec38604c6
indexexchange.com
direct
186948
indexexchange.com
direct
187781
yieldmo.com
direct
764343212726492773
yieldmo.com
direct
1981084746893657653
yieldmo.com
direct
2140675095243950036