MediaMath empowers the online marketing professional with technology and services that enable advertisers and their agencies to make more efficient, effective and profitable marketing decisions across display, social, video and mobile formats. Its math-driven TerminalOne platform brings together digital media and data into a powerful and flexible solution that simplifies planning, execution, optimization and analysis of both direct response and branding campaigns.
Since inventing the DSP in 2007, MediaMath has delivered results for customers that include every major international ad agency and holding company as well as top 5 retail, financial services, CPG, auto and travel advertisers. In 2011, AdAge declared MediaMath the winner of the first Forrester Research Wave report on DSPs. MediaMath is a privately held company headquartered in New York with offices in London, San Francisco, Los Angeles, Boston and Chicago.
Company Name:


MediaMath

(View Trends)

Headquarters: (View Map)

New York, NY, United States

Office Locations:

New York, California, Illinois, Massachusetts, Florida, North Carolina, London. Paris, Madrid, Dorotheenstr, China Square Central, Tokyo, S?o Paulo, New South Wales, Victoria, and Bengaluru

500 - 1,000 employees
Capabilities
Digital Audio

Desktop Display

Email

Mobile Display

Mobile Video

Native

Social

Desktop Video
Digital Audio, Desktop Display, Email, Mobile Display, Mobile Video, Native, Social, Desktop Video

CPA, CPC, CPCV, CPE, CPI, CPL, CPM, CPS, CPV, % of Media Spend

Ad Technology Provider, Demand Side Platform, Facebook FMP, Instagram Ads Partner, Retargeting, Twitter MPP, Other

Headline:


Strength in Numbers

Self / Managed Service:


Self-Service & Managed Service
Industries


Automotive, Clothing & Fashion, Consumer Packaged Goods, Dating, eCommerce, Education, Energy and Utilities, Entertainment, Financial Services, Food & Beverage, Gaming, Government & Politics, Health & Beauty, Healthcare, Non-Profit, Retail, Sports, Technology, Telecommunications, Travel & Leisure, Mobile App Installs

Key Differentiator


MediaMath is the leading independent programmatic company for marketers. Our technology and services enable marketers to reach the audiences they want at the scale they need to achieve the outcomes they desire. Since 2007, when we created the first software for real-time media buying, MediaMath's global infrastructure, vast partner network and quantitative approach have delivered transformative results – truly strength in numbers. Today, marketers are adopting our vision. They are engaging in one-to-one conversations with customers and prospects across display, social, mobile and video. And they're focused on real business outcomes rather than user clicks. MediaMath is partnering with the most forward-thinking brands and agencies to accelerate these changes. We build on the leading edge of technology and innovate at scale. We combine an open platform – purpose-built for enterprise marketers and powered by machine learning – with scaled, privileged inventory, exclusive data and industry-leading training and support.

Owned / Operated Properties


tactads.com, terminalone.com, rarecrowds.com, tap.me, spree7, upcast, adroitds.com

Programmatic Integrations & Publisher / Inventory Partners


CondeNast, Stubhub, Ebay, The Economist, Urbanspoon, GLAM, Univision, Entertainment Weekly, Forbes, GateHouse Media, Fox, CBSi, BBC, Viacom, WebMD, XAXIS, USA Today, Hearst, Time, Interactive One, Fox News, IDG, CBS, Careerbuilder, Primedia, Maxim, LinkedIn, Kayak, dwell, TV Guide, Whitepages, MailOnline, The Weather Channel,CineSport, WebMD among others.

Targeting


* frequency capping on advertiser, campaign and strategy level as well as an automatized frequency cap* minimization of ad collision - minimization of instances of multiple ads appearing on the same page* pacing based on budget and/or based on number of impressions to be delivered * blacklisting / whitelisting* selection of 1st party and/or 3rd party segments to be automatically included into the optimization algorithm* selection of optimization algorithm goal (CPM, CPC, CPA, ROI, CTR, CVR)* campaign start / end and flights within a campaign* switch bidding on cookieless browsers on/off* x-device and x-browser bidding * level of suspicious traffic filter strength* exchange / SSP* private marketplace / deal ID* Fold position* Creative formats as well as weighting by impressions or budget, Contextual, brand safety and viewability targeting with DoubleVerify, Integral Ad Science and Peer 39 - all pre-bid integrated across video, display and mobile (mobile web and in-app), quality targeting like ad count, ad fraud, page quality (homepage, login, UGC or not, ...), video player (autoplay, multiple players, player position and size) + interest targeting, language targeting, mobile targeting based on app usage, content advisory rating, context, popularity and price of an app installed,* 1st party data targeting * location targeting on country/region/city and postal code (down to the last digit) level as well as on DMA/media market level*hyperlocal targeting - factual, xad. MediaMath has the broadest and deepest integration for hyperlocal targeting and geo-fence building * weather targeting*day part targeting including weekday, weekend and start-/end hour in the users' time zone * technology targeting - device, inventory type (desktop, mobile web, in-app), connection speed, ISP (internet service provider), browser* language targeting* recency targeting * target MediaMath DSP audience in Twitter * Nielsen Digital Ad Ratings

Data Partners


axciom, adadvisor by Neustar, AddThis, TheAdex, Adform, ALC, Skimlinks, Bluekai, Bombora, Cardlytics, CCI Japan, Crosspixel, Datalogix, Datamyx, Datonics, Epsilon, eXelate, Experian, Eyeota, Grapeshot, I-Behavior, iCumulus, Liveramp, Lotame, MasterCard, Navegg, Nielsen, NinthDecimal, Pushspring, Retargetly, Samba TV, Semasio, TailTarget, VisualDNA, Weborama, Ziff Davis, comScore, Advertising Alliance, Instore Audience, Twyn, Audience Project, Digiseg, Nordic Data Resources, Oracle, 33Across, Affinity Answers, Alliant, Ameribase Digital, AnalyticsIQ, AreYouAHuman, BlueKangaroo, Compass, Connexity, Data Mentors, Datacratic, DataLab, Dataline, DeliDataX, Dun&Breadstreet, Edmunds, Evite, Financial Audiences, Forbes, Gfk/MRI, Gravy Analytics, HiveWyre, Infogroup Inc, IRI CPG, IXI, Kantar Media, Media Source, Merkle, OGURY, Omnibus, OmniDIGITAL by MeritDirect, One Audience, Place IQ, Profound, Ranker, Relevate, Rentrak TV, Scanbuy, SirData, SMS, Solve Media, StatSocial, TransUnion, TruSignal, V12 Group, Vendigi, VisaVue Audiences by DLX, Webbula, Polk, TRA, BIG, Consumer Targets, DataAim, Dataium, Dataline, Forbes, Future, WhoToo, MRI, Scanbuy, IRI Pro Scores, Corelogic, IPSOS, Roy Morgan, Netsprint, Aidata, Amber Data, CACI, Data Locator, Transactis, ShareThis, Accutrend, AGH MEDIA GROUP, Analytics IQ, ASL Marketing, Cuebiq, E-Tech, MaxPoint, NetWise Data, Twine Data, Windfall, NDR, mobilewalla. emetriq, q division, dataxtrade

Ad Verification / Brand Safety / Measurement / Viewability Partners


Doubleverify, AdSafe, ComScore, Peer39, Integral Ad Science, MOAT, Meetrics, Batch Media, TMT

Approved 3rd Party Ad Serving / Rich Media Vendors


Sizmek - http://www.sizmek.com, unruly, justpremium, adform, - compatible w all relevant technologies.
28076255 Global Rank
1645861 Spain
141 Estimated Visits
Traffic Sources
Direct

100.00%

Mail

0.00%

Search

0.00%

Social

0.00%

Display

0.00%

Referrals

0.00%
Powered by
Global Rank 32,592 1,246
Links In Count 510 23
Mexico Rank
3,242
265
Mexico Page Views
43.3%
8.9%
Mobile App Data
MixRank is the most comprehensive database of mobile apps, developers, SDKs, technologies, services, and integrations.
Learn more.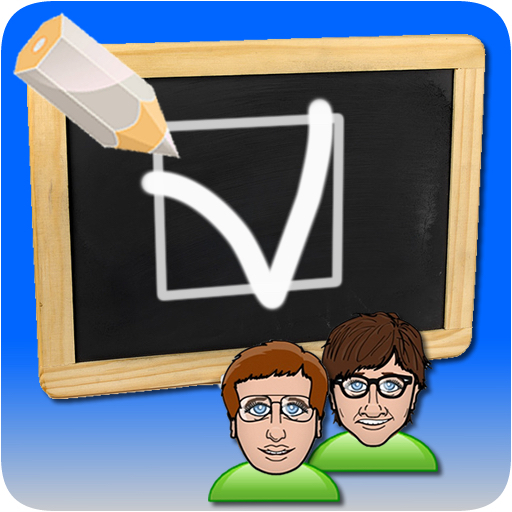 App Url: https://itunes.apple.com/app/tap-me/id313885188
App Support: http://www.tapmedo.com/en/
Genre: Productivity
Bundle ID: it.panoma.TapMeDo
App Size: 537 K
Version: 2.0.2
Release Date: May 3rd, 2009
Update Date: June 28th, 2010
Description:
** The ONLY TASK MANAGER with FREE Push notifications now available! **
TapMeDo? is the advanced yet easy to use to-do manager, for the demanding user and also for the less experienced.
Finalist for 2009 Best App Award, TapMeDo is THE answer to all your needs to organize activities and more:
[Store]
- Activities with title, comments and even photos (from camera or library)
- Date and time
- Original 'warning threshold' up to 10 days before the deadline
- Complete history archive with graphical indication of task state
[Never Forget!]
- Deadline alert with *push notifications*
- Countdown in days to deadline
- Graphic indication of task current status (on time, warning!, late)
- Extensively programmable badge icon indication to suit the most diverse needs
- Statistics of activity (late / on time)
[Organize]
Profiles and Views are original concepts introduced by TapMeDo Pro to offer maximum flexibility and verify exactly what you want!
- Assign an activity to a profile (custom category like priority, context, type, design - for example: 'High Priority', 'House', 'Hobby') with default deadlines to insert tasks even more quickly.
- Create a View by grouping tasks with deadlines within a given period and belonging to selected profiles
For example: 'Home Budget' View can include profiles' Payments' and 'Fun' with span 3 months: in just one place you can check all these activities in an ordered list.
There are 5 default Views:
- all activities
- all activities by profile
- Today's deadlines
- 7-days deadlines
- recent additions
but you can create new Views without limit (Pro version) and define the sequence you prefer; access 'Views' in sequence tapping the 'eye' button at the top left and order deadlines by date (ascending or descending).
[Easy and fun to use]
- A tap to add a new activity, even on the fly by camera (Pic'n'Task? feature)!
- A tap on the countdown to complete
- 'Swipe' to delete an activity
- Pick the deadline date with handy indication of day counting from task insertion
- Selectable warning threshold up to 10 days before the deadline for state transition (on time -> warning!)
- Order the Views as you like, with favorite at startup
- Automatic push notifications, no additional configuration required, INNOVATIVE synchronization feature to be always sure of network activities outcome: need to enter a task with alarm without 3G or WiFi coverage? TapMeDo stores it locally, reminds you and syncs in the cloud at the next start or you can force to sync when back online. Perfectly robust!
- Ready and fast customer support: support [at] tapmedo.com
[Always improving]
Many other features are in the pipeline:
- ShareMeDo? service for sharing and web collaboration
- repetitive schedules
- advanced statistics
- export
- web task management
- personal benchmarking
Updates will always be free for our customers.
TapMeDo is free and full featured with only 7 tasks; want more? Look for TapMeDo Pro!
You can always transfer your task from the free version to the Pro! www.tapmedo.com/support/faq
For support and feedback www.tapmedo.com/en
TapMeDo Pro: simple, slick, just new!
push that works for free!!!!!
really nice app, simple for common user and very handy, can also be flexibl enough for advanced users. Moreover notifications works great! even better than more costly apps. well done [update 2.0.1] even faster than before and now you can enable\disable push time per task. great!
Finally a really useful To Do!
Great little application. Does what paid apps try to do. Can't wait for the next release!
..
I like the idea. Simple is always better but could you add push notifications? Then it'd be really easy.
Dates Active
May 05, 2020 to Dec 01, 2020
Dates Active
May 16, 2020 to Nov 22, 2020
Dates Active
Nov 17, 2020 to Dec 03, 2020
Dates Active
Sep 04, 2020 to Dec 04, 2020
Dates Active
Apr 18, 2020 to Dec 03, 2020
Dates Active
Apr 12, 2020 to Dec 04, 2020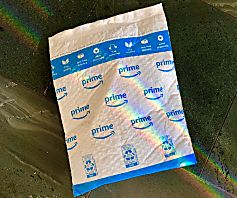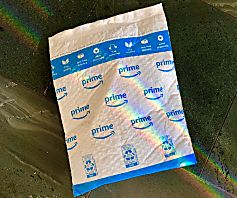 Dates Active
Jul 15, 2019 to Nov 02, 2020
Dates Active
Apr 17, 2020 to Nov 02, 2020
Dates Active
Mar 04, 2020 to Dec 04, 2020
Dates Active
Mar 12, 2020 to Dec 04, 2020