1-800-FLOWERS.COM, Inc. is a leading provider of gifts for all celebratory occasions. For the past 40 years, 1-800-Flowers.com? has been helping deliver smiles to customers with a 100% Smile Guarantee? backing every gift. The 1-800-FLOWERS.COM, Inc. family of brands also includes everyday gifting and entertaining products from Harry & David?, The Popcorn Factory?, Cherylís? cookies, 1-800-Baskets.com?, Wolfermanís?, Moose Munch? premium popcorn and FruitBouquets.com. The Company also offers top-quality steaks and chops from Stock Yards?. Service offerings such as Celebrations Passport?, Celebrations Rewards? and Celebrations Reminders? are designed to deepen relationships with customers across all brands. The Company's BloomNet? international floral wire service provides a broad-range of products and services designed to help professional florists grow their businesses profitably. Additionally, the Company operates Napco, a resource for floral gifts and seasonal decor. DesignPac Gifts, LLC, operates as a subsidiary of the Company. 1-800-FLOWERS.COM, Inc. was named to the Stores? 2017 Hot 100 Retailers List by the National Retail Federation and also received the 2017 Gold Winner for The Golden Bridge Awards for the Company's groundbreaking implementation of an artificial intelligence-powered online gift concierge, GWYN. 1-800-Flowers.com was awarded the 2017 Gold Stevie e-Commerce Customer Service" Award, recognizing the brand's innovative use of online technologies and social media to serve the needs of customers. Shares in 1-800-FLOWERS.COM, Inc. are traded on the NASDAQ Global Select Market, ticker symbol: FLWS."
Company Name:


1800flowers.com

(View Trends)

Retail

1,001-5,000 employees
6883 Global Rank
1407 United States
7.25 M Estimated Visits
Traffic Sources
Search

49.12%

Direct

29.80%

Display

8.46%

Referrals

7.42%

Social

3.59%

Mail

1.62%
Geography Breakdown
94.53%

0.73%

0.59%

0.51%

0.37%
Powered by
Global Rank 11,021 14,876
Links In Count 1,058 167
United States Rank
1,613
3,383
United States Page Views
95.9%
3.8%
Mobile App Data
MixRank is the most comprehensive database of mobile apps, developers, SDKs, technologies, services, and integrations.
Learn more.
10 SDKs
4.63 Avg. Rating
1.08 K Total reviews
App Url: https://itunes.apple.com/app/1-800-flowers-com-inc-/id457699767
App Support: https://www.1800flowers.com/customer-service
Genre: Shopping
Bundle ID: com.1800flowers.iphoneapp
App Size: 119 M
Version: 7.84
Release Date: September 9th, 2011
Update Date: December 21st, 2020
Description:
1-800-Flowers: Send Flowers, Bouquets & Holiday Gifts
Gift and fresh flower delivery is easy with the 1-800-Flowers.com app!
With the 2020 Holiday Season being different than ever before, connect with loved ones with thoughtful Christmas flowers and gift baskets, Hanukkah gifts, Kwanzaa decorations and more to express the joy of the season.
Send flowers, plants and gifts anywhere or anytime while on the go in just a few easy clicks. From gorgeous flower arrangements to the perfect anniversary roses and centerpieces, gourmet cookies, chocolate covered strawberries, and many other gifts, there is something for everyone. Whether sending flowers in the United States or around the world, we deliver gifts and smiles to 195 countries!
- 100% Smile Guarantee: Blooms are the best quality and always arrive fresh.
- Flower types: We offer roses, carnations, tulips, sunflowers, orchids, lilies, daisies, and many more.
- Quick & Secure Flower Delivery: Experience streamlined browsing and a secure checkout.
- With same day flower delivery, you will never miss another important occasion!
We cover all gifting occasions including, but not limited to:
· Birthday: No matter their age, birthday flowers are sure to brighten their day! Send timeless birthday flower arrangements from our most popular floral designs or even one of our truly unique arrangements to make their day even more special.
· Love and Romance: Whether your sweetie lives with you or across the world, send romantic flowers to shower them with love.
· Sympathy: Convey your deepest condolences during a difficult time by using our "White
Glove" service to send funeral flowers or sympathy gifts to the home.
· Special Occasions: We offer gifts including but not limited to: Christmas, New Years,
Hanukkah, Thanksgiving, Easter, Valentine's Day, Mother's Day, Father's Day and many other important occasions.
· Congratulations: Whether you're celebrating graduation, a new job, promotion, first home or retirement, our fresh flowers and gifts are the perfect way to say, "you did it!"
· Just Because: Sometimes you don't need a reason to send a smile, send one just because
they're awesome. Our same day, "just because" flowers and gifts are sure to brighten anyone's day!
· Thank You: When words are just not enough, show your appreciation and gratitude with a
beautiful bouquet they will never forget.
· Wedding Flowers: Wedding flowers are easy to order online. Get ready for your special day with our breathtaking bridal bouquets, centerpieces, corsages and boutonnieres.
So, whether you are saying, "Happy Birthday," "Congratulations," "I Love You," "Get Well Soon" or anything else in between, we have an arrangement that is perfect for you! Send flowers to that someone special today! Every flower delivery includes our 100% smile guarantee!
Our caring service team is ready to help you with your order and welcomes your feedback!
Meet Our Family of Gift Brands: Harry and David, Cheryl's Cookies, Fruit Bouquets by
1800Flowers, 1800Baskets, The Popcorn Factory, Wolferman's, Stockyards, Simply Chocolate & Shari's Berries.
Next day delivery??
I ordered flowers and paid extra for next day delivery but now it is three days past the delivery date?? I've emailed and talked to their costumer service rep By the name of Orlando about the my girlfriend never received her flowers he states that because I emailed 1800 flowers another representative is working to fix the problem but by no avail she still yet to receive the flowers I'm getting one email that says sorry the delivery wasn't able to be delivered and ten mins after that I receive another email that says it has been ?? But the only thing that has is 1800 flowers took my 100$instantly and my girlfriend still hasn't received any flowers .. this is by far the worst delivery service I have ever used .. This is a scam !!! I now have to spend more time trying to fight to receive my money that they took and never she never received her flowers .. what a joke!!!1800 flowers is highly priced which would've never been a problem if my girlfriend received her flowers and it brought a smile to her day.. where's her flowers or where's my money?????
Worst service ever!
Terrible service with terrible customer support. Ordered flowers for my valentine to be delivered to her work place on Feb. 14th. They were never delivered. I was told redelivery would be on the 18th and still no delivery. Afterwards I was promised the 20th and I am still waiting. They refuse to give you a refund and are horrible at communicating. I will never be using this service again, I hope this helps anyone looking for a flower delivery service please just go to your local florist or utilize another. Terrible experience!!!
Would not recommend
I ordered flowers for Valentine's Day, which they charge extra for. they say it might arrive between 9am-8pm, around 7pm I got a message saying they were delivered. I was at home all night waiting to surprise my girlfriend and no one arrived. I was very annoyed, because once I told customer service they insisted it was delivered at 7pm. The next day around noon the flowers were finally delivered, and they were not at all what I ordered and the flowers were not great they looked a couple of days old. My girlfriend loved the thought but I paid 80$ to get the flowers pictured on the guaranteed day, I would not recommend this service to anyone on busy day like Valentine's Day, Mother's Day, etc. because so many people have the same issues, and for 80$ I will not be using them again.
Bad service.
This is the worst thing I ever downloaded on my phone, I was so busy on valentines and they promised they will deliver my order the same day before 8 PM, they never delivered and they never contacted me or the person who should have received it, I called them and they made me wait for almost 30 minutes to tell me that was probably a mistake, and they will resend it 3 days after valentines day and they will call my valentines, which they never did. They ruined my valentines, and took a hug amount of money and they are not refunding, sending flowers, nor apologizing, if there is a 0 stars rating I would have done it. DON'T LET THEM FOOL YOU AS THEY FOOLED ME.
Terrible just awful update
Failure should have used pro flowers
I always order from pro flowers but I figured I'd give these guys a try since I always hear their ads. My wife is sitting at home all day on Valentine's Day thinking I didn't get her anything and I come home from work and they just didn't come. What a waste of 100+ dollars and even after emailing the company I get no response for 2 days. I then call and they tell me oh they got my email cancelled the order and sent me a refund and cancellation email. I asked to resend the email and I still have no refund no flowers and no cancellation emails. WORST SERVICE EVER!!
Do not buy from this company
Once they charge your credit card, you won't get the money back if they screw up. I placed an order over the phone for delivery on Valentines Day. The rep scheduled delivery for the 18th. 1800Flowers wouldn't let me cancel the order or refund my money. I had to file a complaint with my bank.
Launch Services
AVFoundation
The AV Foundation framework provides an Objective-C interface for managing and playing audio-visual media in iOS and OS X applications.
Core Foundation Framework
Core Foundation is a framework that provides fundamental software services useful to application services, application environments, and to applications themselves. Core Foundation also provides abstractions for common data types, facilitates internationalization with Unicode string storage, and offers a suite of utilities such as plug-in support, XML property lists, URL resource access, and preferences.
Core Graphics
The Core Graphics framework is based on the Quartz advanced drawing engine. It provides low-level, lightweight 2D rendering with unmatched output fidelity. You use this framework to handle path-based drawing, transformations, color management, offscreen rendering, patterns, gradients and shadings, image data management, image creation, and image masking, as well as PDF document creation, display, and parsing.
Foundation Framework
MobileCoreServices
Quartz Core Framework
This collection of documents provides the API reference for the Quartz Core framework, which supports image processing and video image manipulation.
System Configuration F...
This collection of documents describes the programming interfaces of the System Configuration framework. The System Configuration framework provides functions that determine the reachability of target hosts in both a synchronous and an asynchronous manner. It also provides error detection facilities.
Core Location Framework
The Core Location framework lets you determine the current location or heading associated with a device. The framework uses the available hardware to determine the user's position and heading. You use the classes and protocols in this framework to configure and schedule the delivery of location and heading events. You can also use it to define geographic regions and monitor when the user crosses the boundaries of those regions. In iOS, you can also define a region around a Bluetooth beacon.
UIKit
The UIKit framework (UIKit.framework) provides the crucial infrastructure needed to construct and manage iOS apps. This framework provides the window and view architecture needed to manage an app's user interface, the event handling infrastructure needed to respond to user input, and the app model needed to drive the main run loop and interact with the system.
Native

13.26%

Standard

82.27%

Direct

4.47%
Longest Running Ad


Dates Active
Dec 15, 2017 to Feb 26, 2019
Dates Active
Jan 14, 2018 to Jun 30, 2019
Dates Active
Dec 02, 2019 to Dec 14, 2019
Dates Active
Jan 17, 2018 to Jun 30, 2019
Dates Active
Dec 25, 2018 to Nov 30, 2019
Dates Active
Dec 02, 2019 to Dec 14, 2019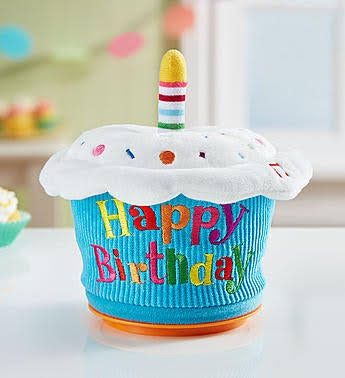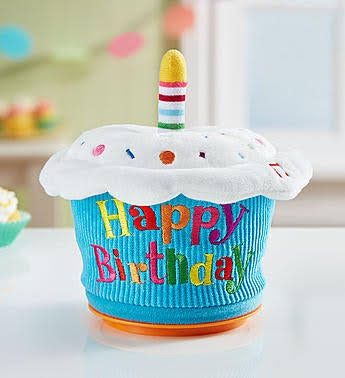 Dates Active
Jun 15, 2019 to Aug 06, 2019
Dates Active
Sep 18, 2019 to Sep 18, 2019
Dates Active
Dec 03, 2019 to Dec 12, 2019
Dates Active
Oct 07, 2019 to Oct 11, 2019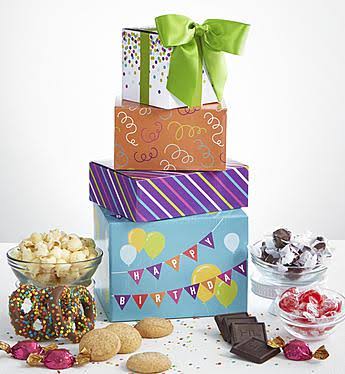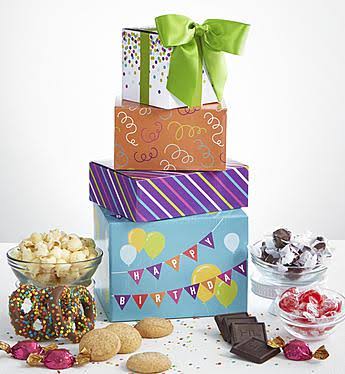 Dates Active
Jun 30, 2019 to Jul 14, 2019