1SEO.com is a leading Digital Marketing Agency in the Philadelphia, PA area providing end-to-end solutions for clientele present in various genres of business. At 1SEO.com, we offer an assortment of full featured services such as search engine optimization and Internet marketing, as well as social media optimization and pay per click services.
We pride ourselves in being a web solutions advocator, thus valuing the importance of being a complete solutions provider for any successful businesses we entangle with. We also aspire to provide a competitive edge for our clients through proficient services, hence positioning ourselves as a –One Stop Solution," for our esteemed clientele.
At 1SEO.com, we believe in diligence. We employ a wide range of individuals with technical expertise who provide dynamic and custom-made solutions to meet all kinds of customer requirements. Our adept professional team includes competent?as well as veteran?designers and developers, all of whom weave efficient and cost effective solutions for an array of web services. These services include search engine optimization tailor-made for our clients all over the globe, along with pay per click and social media optimization.
We are a certified Google Partner. To learn more, visit this website: https://www.google.com/partners/?hl=en-US#a_profile;idtf=6921417647
Company Name:


1seo Digital Agency

(View Trends)

Headquarters: (View Map)

Bristol, PA, United States

Internet

50 - 200 employees
1321079 Global Rank
343197 United States
Traffic Sources
Direct

68.48%

Search

27.32%

Referrals

2.88%

Display

1.32%

Mail

0.00%

Social

0.00%
Powered by
Global Rank 271,507 720,746
Links In Count 106 58
United States Rank
78,699
189,615
United States Page Views
76.9%
11.7%
Mobile App Data
MixRank is the most comprehensive database of mobile apps, developers, SDKs, technologies, services, and integrations.
Learn more.
100 Downloads
10 SDKs
3.67 Avg. Rating
4 Total reviews
App Url: https://play.google.com/store/apps/details?id=com.seo.newstips
App Support: http://www.1seo.com
Genre: business
Bundle ID: com.seo.newstips
App Size: 2.83 M
Version: 1
Release Date: October 17th, 2014
Update Date: October 17th, 2014
Description:
This application will provide you updated information on Search Engine Optimization and more. Staying up to date with the industry is important. Allow us to keep you up to date. 1SEO.com provides news and tips about SEO.
AdMob Mediation
Android API
All APIs for communicating with the Android system.
DoubleClick
DoubleClick is the ad technology foundation to create, transact, and manage digital advertising for the world's buyers, creators and sellers. Available for iOS and Android
Google Authorization
Google Play services offers a standard authorization flow for all Google APIs and all components of Google Play services. In addition, you can leverage the authorization portion of the Google Play services SDK to gain authorization to services that are not yet supported in the Google Play services platform by using the access token to manually make API requests or using a client library provided by the service provider.
Google Mobile Ads
The Google Mobile Ads SDK is the latest generation in Google mobile advertising featuring refined ad formats and streamlined APIs for access to mobile ad networks and advertising solutions. The SDK enables mobile app developers to maximize their monetization on Android, iOS, and Windows Phone 8.
Google Play Game Services
Make your games social with Google Play game services. Add achievements, leaderboards, real-time multiplayer, and other popular features using the Google Play game services SDK. Let players sign in using their Google+ identities and share their gaming experience with friends. Visit developers.google.com/games/services for more information about integrating game services into your app.
Google Play Location APIs
The location APIs make it easy for you to build location-aware applications, without needing to focus on the details of the underlying location technology. They also let you minimize power consumption by using all of the capabilities of the device hardware.
Google Play Maps
Allow your users explore the world with rich maps provided by Google. Identify locations with custom markers, augment the map data with image overlays, embed one or more maps as fragments, and much more.
Google Play Services
Google Play Services give your apps more features to attract users on a wider range of devices. With Google Play services, your app can take advantage of the latest, Google-powered features such as Maps, Google+, and more, with automatic platform updates distributed as an APK through the Google Play store. This makes it faster for your users to receive updates and easier for you to integrate the newest that Google has to offer.
Google Search
The collection of search and search related APIs in Google's Android GMS framework.
Native

0.00%

Standard

75.00%

Direct

25.00%
Longest Running Ad
Dates Active
Mar 30, 2019 to Jul 21, 2019
Dates Active
Jul 11, 2019 to Jul 11, 2019
Dates Active
Nov 28, 2019 to Dec 01, 2019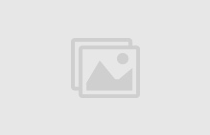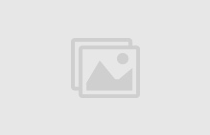 Dates Active
Aug 16, 2019 to Aug 27, 2019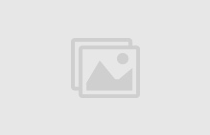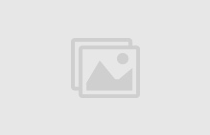 Dates Active
Sep 05, 2019 to Sep 05, 2019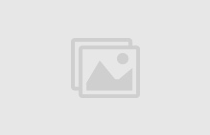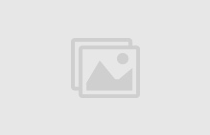 Dates Active
Oct 22, 2019 to Oct 22, 2019