Headquartered in Mountlake Terrace, Washington, 1st Security Bank has been serving customers in King, Kitsap, Pierce, Snohomish, Clallam and Jefferson counties since 1936. With our eleven neighborhood branches, we believe that bigger is not necessarily better. In fact, our strength comes from the relationships that we build with our customers, small businesses and community partners. Additionally, 1st Security operates lending programs for home buyers, local contractors, builders, mortgage companies and boat dealerships that help strengthen the communities in which we live and work.
We aren't just open for business; we live here, which is why our branches are so involved with their communities. From sponsoring food drives to the annual Poulsbo Kids Day celebration, everyone at 1st Security lives our passion for being the bank that makes our customers say wow"_.? The Northwest is a diverse, open and welcoming community with many cultures and backgrounds that we celebrate, truly believing that we are stronger together. At 1st Security Bank our first priority is you, our customer, neighbor and friend."
Company Name:


1st Security Bank Of Washington

(View Trends)

Headquarters: (View Map)

Mountlake Terrace, WA, United States

Banking

200 - 500 employees
413606 Global Rank
96090 United States
124 K Estimated Visits
Traffic Sources
Direct

82.39%

Search

16.84%

Referrals

0.77%

Display

0.00%

Mail

0.00%

Social

0.00%
Powered by
Global Rank 497,815 915,489
Links In Count 15 40
United States Rank
175,552
United States Page Views
100.0%
Mobile App Data
MixRank is the most comprehensive database of mobile apps, developers, SDKs, technologies, services, and integrations.
Learn more.
10 SDKs
4.17 Avg. Rating
17 Total reviews
App Url: https://itunes.apple.com/app/1st-security-bank-of-washington-2/id572035033
App Support: https://www.fsbwa.com/about_us/contact_us
Genre: Finance
Bundle ID: com.intuit.mobilebanking05254
App Size: 31.1 M
Version: 6.5.5.38
Release Date: December 6th, 2012
Update Date: December 21st, 2020
Description:
1st Security Bank of Washington Mobile, Putting the power of your bank in the palm of your hand. Your bank built to go! Deposit Checks - NEW FEATURE! Check your balance instantly. View recent account activity. Transfer money between your 1st Security accounts. Use Bill Pay to make sure you never miss a payment. Find the nearest branch or surcharge free ATM ...and more! *Must have online banking service and password to access account information via 1ST SECURITY Mobile. To learn how we protect your privacy, please visit https://www.fsbwa.com/about_us/security_and_privacy
Not bad, but needs improvement
Got transferred to First Security as part of the BofA buy-out. The app is okay, but very bare-bones as far as options. Major suggestion to the developers: show the running balance of an account so we can see throughout the month where balance dipped/peaked.
Bad app
Does not compare favorably to other bank apps. It will accept a check deposit and send an email confirmation only to send an obscure email a week or so later saying that your deposit was not accepted. If you visit the bank they "don't know or have anything to do with computer banking". I believe them. Also, it does not allow you to make any deposit over $5000 no matter how high your average balance. This app is a nightmare and makes a complete mess of your banking activities. I have used other bank apps for years without a hitch. This one is not worth the trouble.
Not Impressed
Unfortunately had to "switch" banks when BOA sold out and found myself stuck with this little homemade app. I find it infuriating that there is no option to disable the stars identifying my username and account numbers. No option to receive alerts. No option for fingerprint ID when logging in. Too bad I'll have to go find yet another bank because I'm just too "picky" I guess. ...Tired of settling for crap apps.
Great app
This app worked great the first time out for depositing a check! I Had BOA for 32 years, this worked just as good. So far im loving FSBOW!
Bank customer
I love the app! It's user friends and convenient! I use it daily to check my balances and transfer money. The mobile deposit is awesome - love that I can deposit checks without ever leaving my home!
Great app
I moved out of state and this app lets me do everything I need to without having to change banks. Billpay, online check deposit, transfers, you can even set up new accounts. Really great stuff
MobileCoreServices
Launch Services
AVFoundation
The AV Foundation framework provides an Objective-C interface for managing and playing audio-visual media in iOS and OS X applications.
Core Foundation Framework
Core Foundation is a framework that provides fundamental software services useful to application services, application environments, and to applications themselves. Core Foundation also provides abstractions for common data types, facilitates internationalization with Unicode string storage, and offers a suite of utilities such as plug-in support, XML property lists, URL resource access, and preferences.
Core Graphics
The Core Graphics framework is based on the Quartz advanced drawing engine. It provides low-level, lightweight 2D rendering with unmatched output fidelity. You use this framework to handle path-based drawing, transformations, color management, offscreen rendering, patterns, gradients and shadings, image data management, image creation, and image masking, as well as PDF document creation, display, and parsing.
Foundation Framework
Quartz Core Framework
This collection of documents provides the API reference for the Quartz Core framework, which supports image processing and video image manipulation.
System Configuration F...
This collection of documents describes the programming interfaces of the System Configuration framework. The System Configuration framework provides functions that determine the reachability of target hosts in both a synchronous and an asynchronous manner. It also provides error detection facilities.
Core Location Framework
The Core Location framework lets you determine the current location or heading associated with a device. The framework uses the available hardware to determine the user's position and heading. You use the classes and protocols in this framework to configure and schedule the delivery of location and heading events. You can also use it to define geographic regions and monitor when the user crosses the boundaries of those regions. In iOS, you can also define a region around a Bluetooth beacon.
UIKit
The UIKit framework (UIKit.framework) provides the crucial infrastructure needed to construct and manage iOS apps. This framework provides the window and view architecture needed to manage an app's user interface, the event handling infrastructure needed to respond to user input, and the app model needed to drive the main run loop and interact with the system.
Standard

100.00%

Direct

0.00%
Longest Running Ad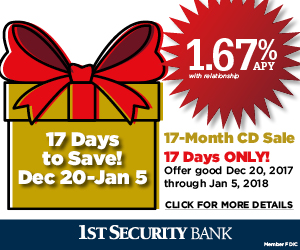 1st Security Bank Of Washington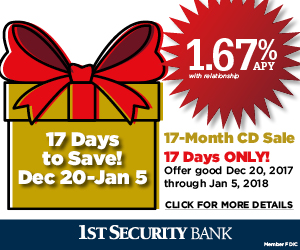 Dates Active
Dec 21, 2017 to Jan 05, 2018
1st Security Bank Of Washington
Dates Active
Oct 19, 2019 to Nov 07, 2019
1st Security Bank Of Washington
Dates Active
Oct 19, 2019 to Nov 07, 2019
1st Security Bank Of Washington
Dates Active
Oct 14, 2019 to Nov 04, 2019
1st Security Bank Of Washington
Dates Active
Sep 23, 2019 to Sep 25, 2019
1st Security Bank Of Washington
Dates Active
Oct 30, 2019 to Nov 04, 2019
1st Security Bank Of Washington