Are you looking to take your digital brand to the next level? Get familiar with the view from the top, because thatís where weíre taking you. At 2060 Digital, weíre dedicated to helping you reach your online marketing goals, and beyond. As a Premier Google Partner and an awarded Top Digital Agency, we develop a customized strategy just for you, with long-term success in mind.
Company Name:


2060 Digital

(View Trends)

Headquarters: (View Map)

Cincinnati, OH, United States

Marketing and Advertising

50 - 200 employees
2442769 Global Rank
574325 United States
Traffic Sources
Search

74.15%

Direct

21.59%

Referrals

4.26%

Display

0.00%

Mail

0.00%

Social

0.00%
Powered by
Global Rank 279,164 895,050
Links In Count 31 12
United States Rank
210,362
289,419
United States Page Views
21.9%
37.7%
Mobile App Data
MixRank is the most comprehensive database of mobile apps, developers, SDKs, technologies, services, and integrations.
Learn more.
App Url: https://itunes.apple.com/app/2060-digital/id1464935818
App Support: http://www.podmn.com
Genre: Entertainment
Bundle ID: com.podmn.app
App Size: 42.9 M
Version: 1.1.7
Release Date: July 9th, 2019
Update Date: December 8th, 2020
Description:
Did you know that Minnesota almost has as many local podcasts as we have lakes? Well, not quite, but it's still a ton!

The PodMN app is the one (and only) place to find all of the amazing podcasts that are local to the Twin Cities and the great state of Minnesota. Podcasts with topics, hosts and context that hit close to our home.

Stay connected with what's new, relevant, and topical with our hand curated discover screen that is updated throughout the day. Subscribe to your favorite podcasts and make your own playlists to create your own personalized experience.

Earn entries towards great prizes with our rewards sections. The more you listen the more chances you have to win!
*Apple is in no way affiliated with or responsible for any contests/rewards presented with this app.
*This app is not intended for users located within the European Economic Area.
Download It Now
If you are into independent podcasts or locally produced podcasts, then this is the app to get. It was a great idea to put all of these Mn podcasts in one place.
Uff da there are a lot
I didn't realize the amount of podcast this great state has.
Minnesota ??
Great aggregate of Minnesota-centric podcasts. Didn't even know the majority of these existed. Enough reviewing, I have hours podcasts to listen to.
AVFoundation
The AV Foundation framework provides an Objective-C interface for managing and playing audio-visual media in iOS and OS X applications.
Core Foundation Framework
Core Foundation is a framework that provides fundamental software services useful to application services, application environments, and to applications themselves. Core Foundation also provides abstractions for common data types, facilitates internationalization with Unicode string storage, and offers a suite of utilities such as plug-in support, XML property lists, URL resource access, and preferences.
Core Graphics
The Core Graphics framework is based on the Quartz advanced drawing engine. It provides low-level, lightweight 2D rendering with unmatched output fidelity. You use this framework to handle path-based drawing, transformations, color management, offscreen rendering, patterns, gradients and shadings, image data management, image creation, and image masking, as well as PDF document creation, display, and parsing.
Core Location Framework
The Core Location framework lets you determine the current location or heading associated with a device. The framework uses the available hardware to determine the user's position and heading. You use the classes and protocols in this framework to configure and schedule the delivery of location and heading events. You can also use it to define geographic regions and monitor when the user crosses the boundaries of those regions. In iOS, you can also define a region around a Bluetooth beacon.
Foundation Framework
Launch Services
MobileCoreServices
Quartz Core Framework
This collection of documents provides the API reference for the Quartz Core framework, which supports image processing and video image manipulation.
System Configuration F...
This collection of documents describes the programming interfaces of the System Configuration framework. The System Configuration framework provides functions that determine the reachability of target hosts in both a synchronous and an asynchronous manner. It also provides error detection facilities.
UIKit
The UIKit framework (UIKit.framework) provides the crucial infrastructure needed to construct and manage iOS apps. This framework provides the window and view architecture needed to manage an app's user interface, the event handling infrastructure needed to respond to user input, and the app model needed to drive the main run loop and interact with the system.
Longest Running Ad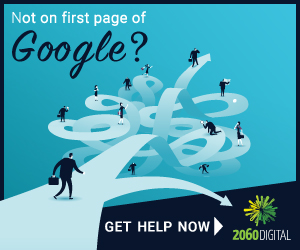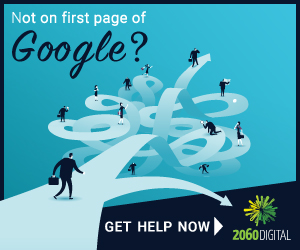 Dates Active
Dec 18, 2018 to Dec 14, 2019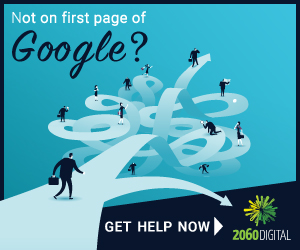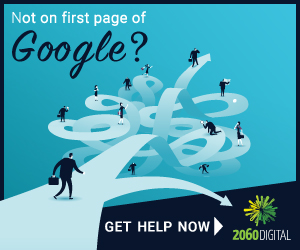 Dates Active
Dec 18, 2018 to Dec 14, 2019
Dates Active
Dec 19, 2018 to Dec 14, 2019
Dates Active
Dec 19, 2018 to Dec 14, 2019