24Hr HomeCare is a community based company that is locally owned and operated with 12 locations throughout California and a headquarters in El Segundo, CA. Our mission is to help individuals continue a full, active and healthy way of life providing premier non-medical homecare services tailored to their needs. Our team will go above and beyond ensuring our clients receive the highest level of customer service, dedication and quality care unmatched in the industry.
This award-winning in-home care company, has been listed at No. 24 on FORBES annual ranking of America's Most Promising Companies -- a list of one hundred privately held, high-growth companies with bright futures. It's also named one of the BEST Places to Work by the LA Business Journal in 2013 and 2012! 24Hr HomeCare also joined the prestigious INC 500 list of America's Fastest Growing Companies in 2013 (#371 in the US, #27 in Healthcare, #71 California, 1,185% growth in 3 years).
Company Name:


24hr Homecare

(View Trends)

Headquarters: (View Map)

El Segundo, CA, United States

Hospital & Health Care

10 - 50 employees
1675321 Global Rank
320659 United States
224 K Estimated Visits
Traffic Sources
Search

62.65%

Direct

20.02%

Referrals

9.78%

Social

7.55%

Display

0.00%

Mail

0.00%
Powered by
Global Rank 622,281 869,518
Links In Count 63 22
United States Rank
149,850
United States Page Views
80.5%
Mobile App Data
MixRank is the most comprehensive database of mobile apps, developers, SDKs, technologies, services, and integrations.
Learn more.
100 Downloads
27 SDKs
3.0 Avg. Rating
1 Total reviews
App Url: https://play.google.com/store/apps/details?id=com.app_24hrcare.layout
App Support: http://www.24hrcares.com
Genre: medical
Bundle ID: com.app_24hrcare.layout
App Size: 6.04 M
Version: 399
Release Date: August 11th, 2014
Update Date: August 11th, 2014
Description:
24Hr HomeCare helps you coordinate in-home care services for your loved ones, so that they may continue to lead full and active lifestyles. It allows you to instantly request additional visits, follow home care news, and learn more about 24Hr HomeCare.
AdMob Mediation
Android API
All APIs for communicating with the Android system.
Apache HttpComponents
The Apache HttpComponents? project is responsible for creating and maintaining a toolset of low level Java components focused on HTTP and associated protocols.
Bizness Apps
Mobile apps for businesses made easy.
card.io
Credit Card Scanning for Mobile Apps
DoubleClick
DoubleClick is the ad technology foundation to create, transact, and manage digital advertising for the world's buyers, creators and sellers. Available for iOS and Android
Facebook
The Facebook SDK for Android is the easiest way to integrate your Android app with Facebook's platform. The SDK provides support for Login with Facebook authentication, reading and writing to Facebook APIs and support for UI elements such as pickers and dialogs.
Google Analytics
The Google Analytics SDK for Android makes it easy for native Android developers to collect user engagement data from their applications. Developers can then use the Google Analytics reports to measure: The number of active users are using their applications. From where in the world the application is being used. Adoption and usage of specific features. Crashes and exceptions. In-app purchases and transactions. And many other useful metrics... The Google Analytics SDK also gives you the tools to monitor the success of mobile marketing campaigns. Connect user interactions with paid ads, Google Play downloads, and subsequent in-app usage and Ecommerce transactions. Google Analytics provides a powerful platform to measure and optimize all of your application marketing efforts.
Google Authorization
Google Play services offers a standard authorization flow for all Google APIs and all components of Google Play services. In addition, you can leverage the authorization portion of the Google Play services SDK to gain authorization to services that are not yet supported in the Google Play services platform by using the access token to manually make API requests or using a client library provided by the service provider.
Google Cast
Google Cast is a technology that enables multi-screen experiences and lets a user send and control content like video from a small computing device like a phone, tablet, or laptop to a large display device like a television.
Google Cloud Messaging
Google Cloud Messaging for Android (GCM) is a service that allows you to send data from your server to your users' Android-powered device, and also to receive messages from devices on the same connection. The GCM service handles all aspects of queueing of messages and delivery to the target Android application running on the target device. GCM is completely free no matter how big your messaging needs are, and there are no quotas.
Google Drive
Google Drive for Android is a file storage service hosted by Google. All your files in Drive – like your videos, photos, and documents – are backed up safely so you can't lose them. Easily invite others to view, edit, or leave comments on any of your files or folders.
Native

13.56%

Standard

84.75%

Direct

1.69%
Longest Running Ad
Dates Active
Dec 19, 2017 to Aug 18, 2018
Dates Active
Dec 03, 2019 to Dec 03, 2019
Dates Active
Aug 12, 2019 to Aug 12, 2019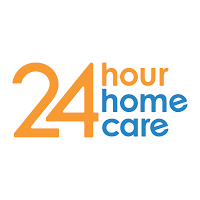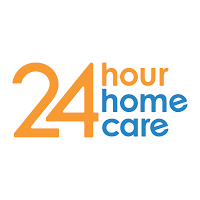 Dates Active
Jun 28, 2019 to Oct 27, 2019
Dates Active
Nov 21, 2019 to Nov 21, 2019
Dates Active
Oct 02, 2019 to Oct 02, 2019
Dates Active
Oct 22, 2018 to Oct 21, 2019
Dates Active
Sep 17, 2019 to Sep 17, 2019
Dates Active
Aug 10, 2019 to Aug 10, 2019
Dates Active
Nov 19, 2019 to Nov 19, 2019
Dates Active
Nov 19, 2019 to Nov 19, 2019