Founded in 2005, the 2K label includes some of the most talented game development studios in the world today including: Firaxis Games, Visual Concepts, Hangar 13, 2K Czech and Cat Daddy Games. Our world-class team of engineers, developers, graphic artists and publishing professionals are stewards of a growing library of critically-acclaimed franchises such as Battleborn, BioShock, Borderlands, The Darkness, Mafia, NBA 2K, Sid Meier?s Civilization, WWE 2K, and XCOM. 2K is headquartered in Novato, California and is a wholly owned label of Take-Two Interactive Software, Inc. (NASDAQ: TTWO).
2K develops and publishes interactive entertainment globally for console systems, handheld gaming systems and personal computers, including smartphones and tablets, which are delivered through physical retail, digital download, online platforms and cloud streaming services. 2K publishes titles in today?s most popular gaming genres, including shooters, action, role-playing, strategy, sports, casual, and family entertainment.
Company Name:


2k Games

(View Trends)

Headquarters: (View Map)

Novato, CA, United States

Computer Games

200 - 500 employees
38275 Global Rank
17466 United States
2.15 M Estimated Visits
Traffic Sources
Search

53.05%

Direct

29.85%

Referrals

6.03%

Social

5.78%

Display

3.56%

Mail

1.73%
Geography Breakdown
32.83%

7.26%

5.03%

4.17%

3.96%
Powered by
Global Rank 20,238 20,202
Links In Count 529 12
United States Rank
11,431
3,311
United States Page Views
50.0%
2.5%
Mobile App Data
MixRank is the most comprehensive database of mobile apps, developers, SDKs, technologies, services, and integrations.
Learn more.
0 SDKs
3.84 Avg. Rating
2.97 K Total reviews
App Url: https://itunes.apple.com/app/hangar-13-1/id864880531
App Support: http://support.2k.com
Genre: Games
Bundle ID: com.2k.civrev2
App Size: 1.09 B
Version: 1.5.5
Release Date: July 1st, 2014
Update Date: May 10th, 2018
Description:
***NOTE: Compatible with iPhone 4S+, iPad 2+, iPad mini 1+, and iPod touch 5 - WILL NOT RUN ON EARLIER DEVICES***
The sequel to one of the most successful strategy games on mobile is here! Sid Meier's Civilization Revolution 2 challenges players? to build a glorious empire that will stand the test of time. This is the first game in the Civilization catalog to be developed and available exclusively for mobile devices. Civilization Revolution 2 offers mobile strategy fans a brand new 3D presentation and more tactical depth than ever before! Find out if you have what it takes to rule the world!
Key Features:
- New Units –? strengthen your military might with brand new combat units including Aircraft Carriers, Jet Fighters and Special Forces.
- New Technology – race to science supremacy with new technology such as: Lasers, Modern Medicine and Information Technology
- New Buildings & Wonders – grow and expand your civilization like never before with new buildings and wonders including Nuclear Power Plant, The Red Cross and Silicon Valley
- Enhanced 3D Graphics – updated 3D graphics taking full advantage of iOS devices graphical capability
- Scenario Challenges? - reenact historic events and battles in the Scenario Mode
Follow us on Facebook:? https://www.facebook.com/civ
Follow us on Twitter: @civgame
Daily Downloads Jan 01 - 31, 2021
Sch?n, aber unübersichtlich
Bin CIV-Fan seit grauer Vorzeit, PC und Handy. Auf dem Handy kannte ich bisher nur die Version 1 auf dem Windows Phone. Im Vergleich dazu finde ich Version 2 auf iPhone 7plus ziemlich unübersichtlich und die Menüs oft zu klein zum Lesen und Antippen. Das Spiel selber hat aber für mich trotzdem immer noch einen extrem hohen Suchtfaktor. Ist also definitiv sein Geld wert.
Guter Zeitvertreib
Gut umgesetzt:)
Gut aber zu teuer
Ich liebe das Spiel! Aber wenn man ein neues Spiel startet gehen die Level viel zu schnell vorbei ein bis h?chstens zwei Stunden geht ein Level mit einer Nation, da kann man gar nicht alles erforschen und sich richtig etwas aufbauen. Ich wei? nicht ob man dann danach noch weiterspielen kann (das vermute ich aber), aber trotzdem ist es ein echt gutes Spiel! Es macht sehr viel Spa? es am Stück zu spielen und Sachen zu bauen, zu k?mpfen etc. Ich habe mir dieses Spiel für 11 Euro gekauft. Das ist mir trotz des Spiel-Spa?es zu viel Geld. Wenigstens gibt es keine Werbung und inApp K?ufe!??
Bewertung 5+
Das beste Spiel für iPhone. Grafik ist super, Steuerung klasse ist fast genau so wie bei Konsolen.
K?nnte Besser sein
Gutes Spiel, aber k?nnte besser sein...
32 bit App
Keine Unterstützung durch Ios 11, daher nicht mehr Spielbar. Letztes Update schon geraume Zeit her...
Native

0.00%

Standard

49.30%

Direct

50.70%
Longest Running Ad
Dates Active
Sep 10, 2018 to Jan 31, 2019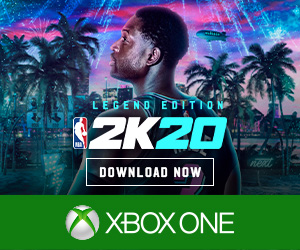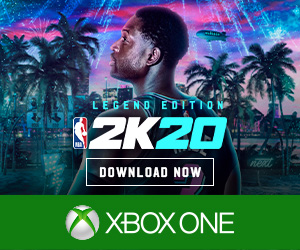 Dates Active
Sep 08, 2019 to Sep 30, 2019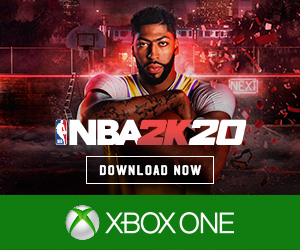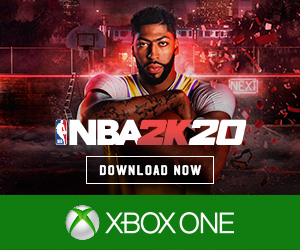 Dates Active
Sep 05, 2019 to Sep 21, 2019
Dates Active
Nov 20, 2019 to Dec 12, 2019
Dates Active
Nov 20, 2019 to Dec 12, 2019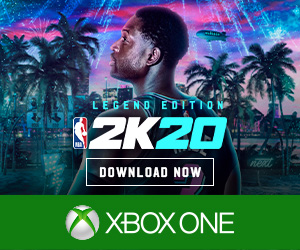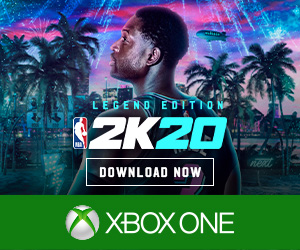 Dates Active
Sep 08, 2019 to Sep 30, 2019