Career opportunities: https://360insights.com/careers
How Our Clients Say It:
360 Incentive provides a very effective way to motivate customers or retail sales associates to favor your brand or product over other options.
How We Say It:
We are the leader in on-demand incentives solutions. We've developed a user friendly yet highly sophisticated SAAS-based software platform that allows large businesses to manage highly complex incentive programs in real time allowing them to maximize the effectiveness of their programs while minimizing admin efforts and costs to execute.
What Our Customers Really Like:
′?That your company reviews the invoices and loads the cards makes the program easy to implement._?
′?Having a web-site portal that allows us to reach the customer with relevant product information,& provides reporting capabilities to show our ROI _separates you from a lot of the other offerings.?_
′?The fact that the cards are loaded every few days after submittal provides an Instant Gratification"_ that is not available with the others._?
Company Name:


360insights.com

(View Trends)

Information Technology and Services

200 - 500 employees
554625 Global Rank
125540 United States
83.7 K Estimated Visits
Traffic Sources
Referrals

44.87%

Direct

37.78%

Search

17.29%

Social

0.06%

Display

0.00%

Mail

0.00%
Geography Breakdown
75.40%

16.00%

3.51%

0.75%
Powered by
Global Rank 273,914 426,510
Links In Count 52 5
United States Rank
79,452
112,945
United States Page Views
45.4%
21.5%
Mobile App Data
MixRank is the most comprehensive database of mobile apps, developers, SDKs, technologies, services, and integrations.
Learn more.
10 Downloads
8 SDKs
0 Total reviews
App Url: https://play.google.com/store/apps/details?id=com.panasonic.android
App Support: https://www.panasonic.com/uk/
Genre: education
Bundle ID: com.panasonic.android
App Size: 21.5 M
Release Date: September 14th, 2020
Update Date: November 25th, 2020
Description:
The Panasonic Focus Training App is specifically designed to provide product knowledge from a sales perspective so that you can help your customers make informed choices. Clear, structured courses will allow you and your colleagues to:

● Learn about OLED TV, LED TV, Blu-ray Players, Recorders and Soundbars.
● Improve your knowledge of Technics premium audio – Streaming Speakers, Headphones, Turntables, and more.
● Investigate Panasonic Audio including Headphones, MAX system, DAB Radio and HiFi.
● Learn about Microwaves and Breadmakers.
● Take an introduction to the range of Beauty products including Hairdryers and Shavers.
● Find out the benefits of DECT Phones.
● Learn from clear presentations, short videos, and interactive tests.
● Dip in and out at your convenience with courses broken up into easily digested modules.
● Measure your progress and earn badges.
Android API
All APIs for communicating with the Android system.
Butter Knife
View "injection" library for Android which uses annotation processing to generate boilerplate code for you.
Google ExoPlayer
Instabug
In-App feedback for mobile apps! Integrate our SDK in 60 seconds and allow your users and testers to submit their feedback and report bugs directly from your app.
Java Platform, Enterpr...
This document is the API specification for version 6 of the JavaTM Platform, Enterprise Edition.
Prettytime
PrettyTime is an OpenSource time formatting library. Completely customizable, it creates human readable, relative timestamps like those seen on Digg, Twitter, and Facebook.
Realm
Realm is a mobile database that runs directly inside phones, tablets or wearables. This repository holds the source code for the Java version of Realm, which currently runs only on Android.
Square OkHttp3
HTTP is the way modern applications network. It's how we exchange data & media. Doing HTTP efficiently makes your stuff load faster and saves bandwidth. OkHttp is an HTTP client that's efficient by default: HTTP/2 support allows all requests to the same host to share a socket. Connection pooling reduces request latency (if HTTP/2 isn't available). Transparent GZIP shrinks download sizes. Response caching avoids the network completely for repeat requests. OkHttp perseveres when the network is troublesome: it will silently recover from common connection problems. If your service has multiple IP addresses OkHttp will attempt alternate addresses if the first connect fails. This is necessary for IPv4+IPv6 and for services hosted in redundant data centers. OkHttp supports modern TLS features (TLS 1.3, ALPN, certificate pinning). It can be configured to fall back for broad connectivity. Using OkHttp is easy. Its request/response API is designed with fluent builders and immutability. It supports both synchronous blocking calls and async calls with callbacks.
Native

2.41%

Standard

97.59%
Longest Running Ad
Dates Active
May 03, 2019 to Sep 05, 2019
Dates Active
Jul 04, 2019 to Aug 16, 2019
Dates Active
Aug 24, 2019 to Sep 18, 2019
Dates Active
May 03, 2019 to Sep 05, 2019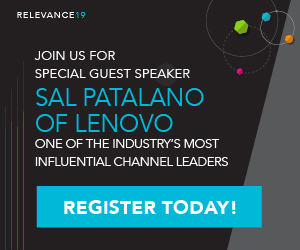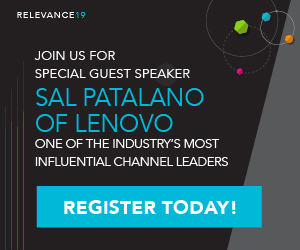 Dates Active
Jun 26, 2019 to Aug 18, 2019
Dates Active
May 03, 2019 to Jun 24, 2019
Dates Active
Jun 24, 2019 to Jun 24, 2019
Dates Active
Jul 07, 2019 to Jul 07, 2019