Founded in 1997, 3dcart is a complete and robust eCommerce platform designed to help online store owners thrive in a competitive market. With hundreds of features built directly into its software, business owners can effectively open, operate and maintain a successful online store with relative ease and efficiency.
3dcart currently powers more than 17,500 global merchants, and its support team is always available, at no additional cost, 24/7/365.
3dcart is an Inc. 5000 company, a Visa PCI Certified provider and a pioneer in mobile commerce and social media marketing. Fully scalable and completely customizable, 3dcart continues to be the eCommerce solution of choice by industry experts all over the world.
Company Name:


3dcart.com

(View Trends)

Headquarters: (View Map)

Tamarac, FL, United States

Internet

50 - 200 employees
181520 Global Rank
65656 United States
312 K Estimated Visits
Traffic Sources
Search

70.94%

Direct

23.03%

Referrals

3.28%

Display

1.75%

Social

0.62%

Mail

0.37%
Geography Breakdown
43.08%

10.05%

3.85%

2.52%

2.28%
Powered by
Global Rank 12,055 75,467
Links In Count 379 36
United States Rank
4,596
23,237
United States Page Views
52.0%
5.3%
Mobile App Data
MixRank is the most comprehensive database of mobile apps, developers, SDKs, technologies, services, and integrations.
Learn more.
App Url: https://itunes.apple.com/app/3dcart/id996985765
App Support: http://support.3dcart.com/
Genre: Business
Bundle ID: com.3dcart.3dcartPOS
App Size: 36.7 M
Version: 1.7.1
Release Date: August 21st, 2015
Update Date: March 8th, 2017
Description:
3dcart POS is an iPad Point-of-sale system utilized to collect payment on sales made face-to-face with your clientele, be that in your retail shop, tradeshows, salons, or even the local deli. The 3dcart POS application brings the ease of your 3dcart store experience wherever you go; allowing you to make sales virtually anywhere!

The POS app can be used with new or existing 3dcart stores. Simply connect the 3dcart POS application with a current 3dcart account, and it will automatically synchronize your products, orders, and customers. Allowing you to skip the need for manually updating customer data so that you can get right into your sale.

The 3dcart POS solution allows you to:

· Sell your products on the go.
· Synchronize with your existing 3dcart customer, product, and orders database.
· Create and redeem gift card codes.
· Issue refunds in the form of a new gift card code.
· Accept credit card payments, as well as a variety of offline payment methods.
· Email receipts.
· Integration with standard barcode scanner, register drawer, and printer.

Get Started:
1. Sign up for a 3dcart account.
2. Download the 3dcart POS app.
3. Sync your products, customers, and orders.
4. Configure your payment method.

3dcart POS includes the following features:

· Accept credit cards in-store or on the go.
· Control cash flow per shift.
· Accept split payments.
· Customize email receipts.
· Connect with a receipt printer, cash drawer, and/or barcode scanner.
· Search orders.
· Process refunds.
· (new!) Gift Cards -
· Process a refund in the form of a new gift card.
· Create new gift cards
· Redeem existing gift cards
· Create custom payment types.
· Set staff members with PIN entry.
· Add notes, custom items, and discounts to orders.
· Allow shoppers to earn rewards points on purchases made in your store. (NOTE: This feature will only work if you are using rewards points on your 3dcart account).
· Synchronize customers.

******* Please note that you will need to contact 3dcart support to enable the POS module on your store prior to using this app *******

For more information; call 1.800.828.6650
Daily Downloads Jan 01 - 31, 2021
Don't waste your time
App doesn't work as advertised. When you sync orders it does not update the online store. This means the orders never appear on your online store, and products are never deducted from inventory. If you don't mind doing data entry twice then you can use the app. If you don't want to do your entry over a second time then don't bother installing this app.
Owner
This product has lots of unresolved issue. It has clearly been released prior to its proper maturity. It would have been better left as a beta, until all the kinks are worked out. You can't setup a printer without crashing the system. Barcode scanners do not work with the system yet, even though they show a picture in their advertising. I would definitely wait before trying to run your cash register with this product.
Would be useful if it worked.
Launching a new App and telling all your customers about it is great but make sure it can work first. You need to have a module installed in your storefront called POS without it the app doesn't work. They forgot to roll that out before rolling out the app. So you have to call 3rdCart and open a ticket for them to install the module. Sloppy launch, but looking forward to it working.
AVFoundation
The AV Foundation framework provides an Objective-C interface for managing and playing audio-visual media in iOS and OS X applications.
Core Foundation Framework
Core Foundation is a framework that provides fundamental software services useful to application services, application environments, and to applications themselves. Core Foundation also provides abstractions for common data types, facilitates internationalization with Unicode string storage, and offers a suite of utilities such as plug-in support, XML property lists, URL resource access, and preferences.
Core Graphics
The Core Graphics framework is based on the Quartz advanced drawing engine. It provides low-level, lightweight 2D rendering with unmatched output fidelity. You use this framework to handle path-based drawing, transformations, color management, offscreen rendering, patterns, gradients and shadings, image data management, image creation, and image masking, as well as PDF document creation, display, and parsing.
Core Location Framework
The Core Location framework lets you determine the current location or heading associated with a device. The framework uses the available hardware to determine the user's position and heading. You use the classes and protocols in this framework to configure and schedule the delivery of location and heading events. You can also use it to define geographic regions and monitor when the user crosses the boundaries of those regions. In iOS, you can also define a region around a Bluetooth beacon.
Foundation Framework
Launch Services
Quartz Core Framework
This collection of documents provides the API reference for the Quartz Core framework, which supports image processing and video image manipulation.
Security Framework
Secure the data your app manages. Protect information and control access to your app.
System Configuration F...
This collection of documents describes the programming interfaces of the System Configuration framework. The System Configuration framework provides functions that determine the reachability of target hosts in both a synchronous and an asynchronous manner. It also provides error detection facilities.
UIKit
The UIKit framework (UIKit.framework) provides the crucial infrastructure needed to construct and manage iOS apps. This framework provides the window and view architecture needed to manage an app's user interface, the event handling infrastructure needed to respond to user input, and the app model needed to drive the main run loop and interact with the system.
Native

11.71%

Standard

87.39%

Direct

0.90%
Longest Running Ad
Dates Active
Sep 27, 2018 to Dec 02, 2019
Dates Active
Nov 18, 2018 to Jun 20, 2019
Dates Active
Nov 10, 2018 to Nov 23, 2019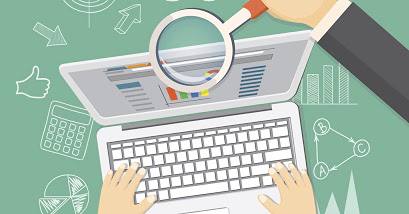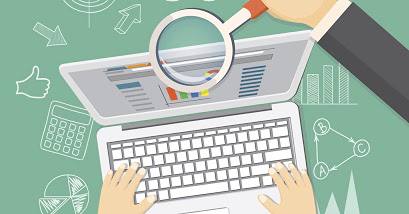 Dates Active
Aug 05, 2019 to Aug 05, 2019
Dates Active
Jun 18, 2019 to Jun 18, 2019
Dates Active
Sep 30, 2019 to Sep 30, 2019
Dates Active
Mar 01, 2019 to Jul 16, 2019
Dates Active
Feb 27, 2019 to Oct 07, 2019
Dates Active
Feb 28, 2019 to Dec 06, 2019
Dates Active
Feb 11, 2019 to Sep 03, 2019
Dates Active
Nov 10, 2018 to Dec 08, 2019