fifty-five, the data company for brandtech success
fifty-five helps brands leverage their data to increase marketing, advertising, and sales effectiveness. We help businesses collect, enrich, and activate their data to find new customers, foster engagement, increase conversion, and drive sales across online and offline channels. We work with our clients to achieve these goals using a combination of consulting, software, and managed services. Co-founded by former Google executives, fifty-five has offices in Paris, London, Hong Kong, Shanghai and New York.
We're hiring! Please visit our website to have a look at our job openings
www.fifty-five.jobs
1810537 Global Rank
272146
Traffic Sources
Search

74.45%

Direct

18.31%

Display

7.12%

Social

0.12%

Mail

0.00%

Referrals

0.00%
Powered by
Global Rank 570,837
Links In Count 66
Mobile App Data
MixRank is the most comprehensive database of mobile apps, developers, SDKs, technologies, services, and integrations.
Learn more.
App Url: https://itunes.apple.com/app/55-fifty-five/id651402822
App Support: http://www.fifty-five.com/
Genre: Business
Bundle ID: com.fifty-five.dashboard
App Size: 8.51 M
Version: 1.1
Release Date: July 19th, 2013
Update Date: July 19th, 2013
Description:
Dashboard 55 is a practical and intuitive monitoring application for marketing professionals and decisions makers to optimize their digital strategies online. Dashboard 55 lets you to evaluate the performance of your websites and monitor the specific KPIs through a simple and intuitive interface, which transforms your digital data accessible through your mobile device.
AVFoundation
The AV Foundation framework provides an Objective-C interface for managing and playing audio-visual media in iOS and OS X applications.
Core Foundation Framework
Core Foundation is a framework that provides fundamental software services useful to application services, application environments, and to applications themselves. Core Foundation also provides abstractions for common data types, facilitates internationalization with Unicode string storage, and offers a suite of utilities such as plug-in support, XML property lists, URL resource access, and preferences.
Core Graphics
The Core Graphics framework is based on the Quartz advanced drawing engine. It provides low-level, lightweight 2D rendering with unmatched output fidelity. You use this framework to handle path-based drawing, transformations, color management, offscreen rendering, patterns, gradients and shadings, image data management, image creation, and image masking, as well as PDF document creation, display, and parsing.
Core Location Framework
The Core Location framework lets you determine the current location or heading associated with a device. The framework uses the available hardware to determine the user's position and heading. You use the classes and protocols in this framework to configure and schedule the delivery of location and heading events. You can also use it to define geographic regions and monitor when the user crosses the boundaries of those regions. In iOS, you can also define a region around a Bluetooth beacon.
Foundation Framework
Launch Services
MobileCoreServices
Quartz Core Framework
This collection of documents provides the API reference for the Quartz Core framework, which supports image processing and video image manipulation.
System Configuration F...
This collection of documents describes the programming interfaces of the System Configuration framework. The System Configuration framework provides functions that determine the reachability of target hosts in both a synchronous and an asynchronous manner. It also provides error detection facilities.
UIKit
The UIKit framework (UIKit.framework) provides the crucial infrastructure needed to construct and manage iOS apps. This framework provides the window and view architecture needed to manage an app's user interface, the event handling infrastructure needed to respond to user input, and the app model needed to drive the main run loop and interact with the system.
Native

62.71%

Standard

37.29%
Longest Running Ad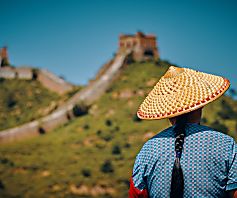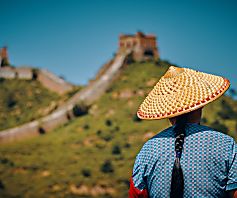 Dates Active
Dec 31, 2018 to Apr 30, 2019
Dates Active
Sep 14, 2019 to Sep 14, 2019
Dates Active
Jul 04, 2019 to Jul 04, 2019
Dates Active
Jul 04, 2019 to Jul 04, 2019
Dates Active
Oct 13, 2019 to Nov 25, 2019
Dates Active
Aug 13, 2019 to Oct 30, 2019
Dates Active
Jun 30, 2019 to Jul 20, 2019
Dates Active
Sep 08, 2019 to Oct 30, 2019
Dates Active
Sep 09, 2019 to Oct 21, 2019