7-Eleven introduced the world to convenience. And in return, the world made us the #1
convenience retailer. It started with a simple idea _ give customers what they want, when and
where they want it. That was 1927. And what started on a single ice dock in Dallas, Texas, has
since grown to more than 55,000 locations in 16 countries around the globe. The idea may have
been simple, but it started a retail revolution.
The 7-Eleven team tirelessly innovates to keep up with and, in many cases, stay ahead of our
customersí changing needs and expectations. Think Slurpee?, Big Gulp?, Big Bite? and a long,
impressive list of proprietary products _ not to mention all of our retail firsts _ that proves our
commitment to the neighborhoods that are counting on us.
Of course it takes an enormous amount of people power to fuel our global engine. Thatís why we
rely on a diverse and focused (donít forget fun) team of pros who arenít afraid to blaze a new trail
or two. Ring any bells? If this describes you, join our team of more than 20,000 merchandisers,
financial experts, managers, marketers, real estate specialists and other convenience masterminds
who know how to innovate and push. Itís how we got here in the first place!
41232 Global Rank
8229 United States
1.63 M Estimated Visits
Traffic Sources
Search

58.61%

Direct

32.40%

Referrals

6.00%

Display

1.48%

Social

0.84%

Mail

0.66%
Powered by
Global Rank 60,113 32,447
Links In Count 927 53
United States Rank
17,369
13,005
United States Page Views
71.2%
1.8%
Top Categories
Retailers/Conveni...
Franchises/Food a...
Mobile App Data
MixRank is the most comprehensive database of mobile apps, developers, SDKs, technologies, services, and integrations.
Learn more.
10 M Downloads
10 SDKs
4.57 Avg. Rating
119 K Total reviews
App Url: https://play.google.com/store/apps/details?id=com.sei.android
App Support: https://www.7-eleven.com/
Genre: lifestyle
Bundle ID: com.sei.android
App Size: 60.7 M
Version: 76
Release Date: February 15th, 2013
Update Date: December 15th, 2020
Description:
Thirsty for a great deal? Get exclusive offers, earn points to spend, score free drinks & more!

EARN POINTS & GET REWARDED
Get rewards points on your everyday purchases*, then browse our rewards menu and use points to get free food and drinks. Earn faster with bonus points offers on select snacks, drinks, and products.

MOBILE CHECKOUT - (AVAILABLE AT SELECT 7-ELEVEN LOCATIONS)
With our contactless checkout, you can shop and check out with your phone. It as easy as scan, pay, and go.

How It Works:
? Download the 7-Eleven app and select MOBILE CHECKOUT on your app home screen.
? Scan the items as you shop. You can even earn points and get special offers with 7REWARDS and in-store promotions.
? Review your cart and pay using your preferred payment method (debit card, credit card, Apple Pay).
? Confirm your purchase and go.

FIND DEALS
Get exclusive offers on your favorite products like pizza, coffee, ice cream, donuts, snacks, energy drinks and bottled water with deals for 7Rewards members.

NOW AVAILABLE AT STRIPES STORES
Start saving big and earning 7Rewards points on everything you buy at Stripes Stores. Redeem points for free food and drinks. Get tacos and family meals from Laredo Taco Company, beer, and groceries to go with curbside pickup at select stores.

AUGMENTED REALITY GAMES
Play AR games to earn valuable 7Rewards points every day. More points = more free snacks.

2 WAYS TO SCAN EVERY TIME
1. Scan the barcode in your app
2. Enter your phone number in the store at the register

STORE LOCATOR
Find a 7-Eleven near you or anywhere in the country, heart your favorites and find out which locations provide services like services like hot foods, beverage bar, Redbox?, gas station, ATM, money orders, car wash, ice, Amazon Locker, food delivery, propane tanks, beer and liquor.

GIVE FEEDBACK
We're here to make your day better. Please let us know if you think we're doing a good job or not. Submit feedback in the form of a question, complaint or compliment at any time in the app. Join our Android beta to test the latest features and provide feedback on our app.

PERMISSIONS EXPLAINED
? Camera: Allows you to take photos and use features that require scanning, such as adding a 7Rewards card.
? Location: Lets you find nearby stores and enables unique in-store offers.
? WiFi: Used to check the quality of available WiFi connections.

ABOUT 7-ELEVEN, INC.
7?Eleven, Inc. is the premier name and largest chain in the convenience-retailing industry. Based in Irving, Texas, 7?Eleven operates, franchises and/or licenses more than 69,000 stores in 17 countries, including 11,800 in North America. Known for its iconic brands such as Slurpee?, Big Bite? and Big Gulp?, 7?Eleven has expanded into high-quality sandwiches, salads, side dishes, cut fruit and protein boxes, as well as pizza, chicken wings and mini beef tacos. 7?Eleven offers customers industry-leading private brand products under the 7-Select? brand including healthy options, decadent treats and everyday favorites, at an outstanding value. Customers can earn and redeem points on various items in stores nationwide through its 7Rewards? loyalty program, place an order in the 7NOW? delivery app in 28 participating markets, or rely on 7-Eleven for bill payments, self-service lockers and other convenient services. Find out more online at www.7-Eleven.com, via the 7Rewards customer loyalty platform on the 7-Eleven mobile app, or on social media at Facebook, Twitter and Instagram.

*Points exclude services, fuel and age restricted items including tobacco, lottery and alcohol.
Facebook Login
The Facebook SDK for Android enables people to sign into your app with Facebook Login. When people log into your app with Facebook they can grant permissions to your app so you can retrieve information or perform actions on Facebook on their behalf.
Firebase
Build Realtime Apps. A powerful API to store and sync data in realtime.
Google Sign-In SDK
Google Sign-In is a secure authentication system that reduces the burden of login for your users, by enabling them to sign in with their Google Account—the same account they already use with Gmail, Play, Google+, and other Google services. Google Sign-In is also your gateway to connecting with Google's users and services in a secure manner. You can give your users the opportunity to pay with Google Pay, share with their Google-wide contacts, save a file to Drive, add an event to Calendar, and more. Integrate Google's user-centric APIs and services inside your app to help your users take action and convert.
Google Play Location APIs
The location APIs make it easy for you to build location-aware applications, without needing to focus on the details of the underlying location technology. They also let you minimize power consumption by using all of the capabilities of the device hardware.
Google Authorization
Google Play services offers a standard authorization flow for all Google APIs and all components of Google Play services. In addition, you can leverage the authorization portion of the Google Play services SDK to gain authorization to services that are not yet supported in the Google Play services platform by using the access token to manually make API requests or using a client library provided by the service provider.
Google Play Maps
Allow your users explore the world with rich maps provided by Google. Identify locations with custom markers, augment the map data with image overlays, embed one or more maps as fragments, and much more.
Google Play Services
Google Play Services give your apps more features to attract users on a wider range of devices. With Google Play services, your app can take advantage of the latest, Google-powered features such as Maps, Google+, and more, with automatic platform updates distributed as an APK through the Google Play store. This makes it faster for your users to receive updates and easier for you to integrate the newest that Google has to offer.
Android API
All APIs for communicating with the Android system.
Facebook
The Facebook SDK for Android is the easiest way to integrate your Android app with Facebook's platform. The SDK provides support for Login with Facebook authentication, reading and writing to Facebook APIs and support for UI elements such as pickers and dialogs.
Google Gson
Gson is a Java library that can be used to convert Java Objects into their JSON representation. It can also be used to convert a JSON string to an equivalent Java object. Gson can work with arbitrary Java objects including pre-existing objects that you do not have source-code of.
Native

2.61%

Standard

97.39%

Direct

0.00%
Longest Running Ad
Dates Active
Jan 01, 2018 to Oct 19, 2019
Dates Active
Nov 01, 2019 to Dec 14, 2019
Dates Active
Nov 19, 2019 to Dec 05, 2019


Dates Active
Oct 31, 2019 to Dec 14, 2019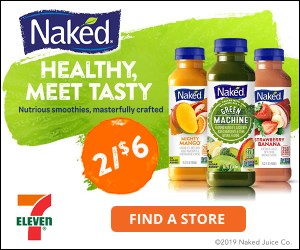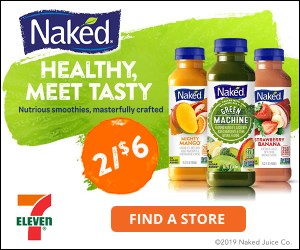 Dates Active
Oct 05, 2019 to Oct 17, 2019
Dates Active
Sep 09, 2019 to Oct 03, 2019