Founded in 1956, 84 Lumber Company is the nation?s leading privately held supplier of building materials, manufactured components, and industry-leading services for single- and multi-family residences and commercial buildings. 84 Lumber operates more than 250 stores, component manufacturing plants, custom door shops, custom millwork shops, and engineered wood product (EWP) centers in 30 states, representing the top 130 markets in the country. 84 Lumber also offers professional residential and commercial contractors turn-key installed services for a variety of products including framing, insulation, siding, windows, roofing, decking, and drywall. A certified women?s business enterprise owned by Maggie Hardy Magerko, 84 Lumber was named as one of Forbes Best Midsize Employers in America 2016.
For more information, please visit www.84lumber.com.
Our Mission
84 Lumber exists for the purpose of:
- Serving our customers through a team of dedicated,
honest, hardworking associates.
- Supplying our customers with the best quality products
and services.
- Saving our customers time by offering competitive
value-added pricing for each specific market.
- Creating an environment with our associates where
nothing is impossible.
Social Media
Facebook: https://www.facebook.com/84lumber/
Twitter: https://twitter.com/84LumberNews/
Pinterest: www.pinterest.com/84lumber
Instagram: www.instagram.com/84lumber
142675 Global Rank
29024 United States
380 K Estimated Visits
Traffic Sources
Search

73.92%

Direct

19.84%

Display

2.62%

Referrals

1.66%

Mail

1.02%

Social

0.94%
Powered by
Global Rank 183,124 126,575
Links In Count 316 57
United States Rank
36,601
46,270
United States Page Views
100.0%
2.6%
Mobile App Data
MixRank is the most comprehensive database of mobile apps, developers, SDKs, technologies, services, and integrations.
Learn more.
App Url: https://itunes.apple.com/app/84-lumber/id879539938
App Support: http://84lumber.com
Genre: Navigation
Bundle ID: com.eightyfour.-4-Lumber
App Size: 2.66 M
Version: 2.9
Release Date: May 23rd, 2014
Update Date: April 13th, 2020
Description:
This application allows you to find any 84 Lumber Store from your location.
You can also search by State and/or Store Number.
When you find the store you need, getting directions or calling the location is just a tap away.
Daily Downloads Jan 01 - 31, 2021
Nice simple app
- very easy to use - helpful for anyone who needs to locate 84 lumber location throughout the country
Core Graphics
The Core Graphics framework is based on the Quartz advanced drawing engine. It provides low-level, lightweight 2D rendering with unmatched output fidelity. You use this framework to handle path-based drawing, transformations, color management, offscreen rendering, patterns, gradients and shadings, image data management, image creation, and image masking, as well as PDF document creation, display, and parsing.
Launch Services
Address Book
The Address Book framework provides access to a centralized contacts database, called the Address Book database, that stores a user's contacts. Applications such as Mail and Messages use this database to present information about known and unknown persons.
AddressBookUI
The Address Book UI framework provides controllers that facilitate displaying, editing, selecting, and creating records in the Address Book database.
Contacts Framework
The Contacts framework provides Swift and Objective-C API to access the user's contact information. Because most apps read contact information without making any changes, this framework is optimized for thread-safe, read-only usage.
Core Foundation Framework
Core Foundation is a framework that provides fundamental software services useful to application services, application environments, and to applications themselves. Core Foundation also provides abstractions for common data types, facilitates internationalization with Unicode string storage, and offers a suite of utilities such as plug-in support, XML property lists, URL resource access, and preferences.
Core Location Framework
The Core Location framework lets you determine the current location or heading associated with a device. The framework uses the available hardware to determine the user's position and heading. You use the classes and protocols in this framework to configure and schedule the delivery of location and heading events. You can also use it to define geographic regions and monitor when the user crosses the boundaries of those regions. In iOS, you can also define a region around a Bluetooth beacon.
Foundation Framework
UIKit
The UIKit framework (UIKit.framework) provides the crucial infrastructure needed to construct and manage iOS apps. This framework provides the window and view architecture needed to manage an app's user interface, the event handling infrastructure needed to respond to user input, and the app model needed to drive the main run loop and interact with the system.
MapKit
The Map Kit framework provides an interface for embedding maps directly into your own windows and views. This framework also provides support for annotating the map, adding overlays, and performing reverse-geocoding lookups to determine placemark information for a given map coordinate.
Native

60.87%

Standard

39.13%

Direct

0.00%
Longest Running Ad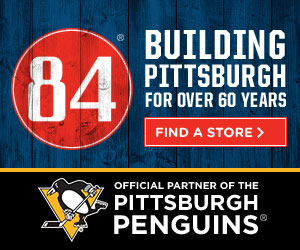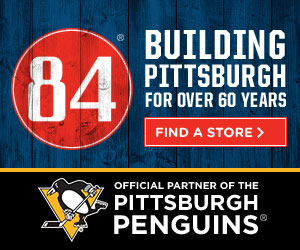 Dates Active
Dec 13, 2017 to Jun 27, 2018
Dates Active
Aug 18, 2019 to Aug 27, 2019
Dates Active
Jul 13, 2019 to Jul 13, 2019
Dates Active
Jul 13, 2019 to Jul 13, 2019
Dates Active
Jul 06, 2019 to Jul 06, 2019
Dates Active
Jul 11, 2019 to Jul 11, 2019
Dates Active
Jul 25, 2019 to Aug 26, 2019
Dates Active
Aug 04, 2019 to Aug 26, 2019
Dates Active
Aug 11, 2019 to Aug 11, 2019
Dates Active
Aug 05, 2019 to Aug 05, 2019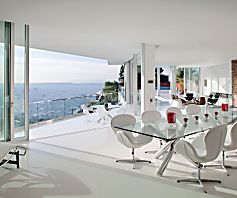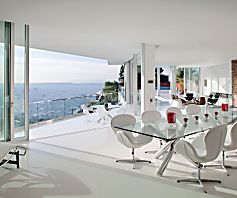 Dates Active
Aug 16, 2019 to Aug 17, 2019