8x8, the leading provider of truly unified cloud communications, powers over a million business users worldwide. 8x8's suite of products seamlessly weaves together unified cloud communications, messaging, meeting and contact center solutions so today's modern organization can communicate at the speed of employee and customer expectations. 8x8 uniquely combines one unified management platform, one seamless communications experience for employees and customers, and one real-time data analytics platform for constant learning and improvement.
8x8 has been named a Gartner Magic Quadrant Leader for Unified Communications as a Service, Worldwide 6 years in a row.
Visit us at www.8x8.com. Our products and services include:
- 8x8 Virtual Office: Cloud-based unified communications
- 8x8 Virtual Contact Center: Cloud-based call center / contact center
- 8x8 ContactNow: Cloud-based contact center for teams
Keep in touch with us at:
www.8x8.com
www.8x8.com/blog
www.facebook.com/8x8Inc
www.twitter.com/8x8
www.youtube.com/8x8Inc
https://plus.google.com/118157889807199959337/
Company Name:


8x8

(View Trends)

Headquarters: (View Map)

San Jose, CA, United States

Information Technology and Services

1,000 - 5,000 employees
33170 Global Rank
9749 United States
1.51 M Estimated Visits
Traffic Sources
Direct

57.07%

Search

20.96%

Referrals

17.70%

Mail

3.33%

Social

0.94%

Display

0.01%
Powered by
Global Rank 14,388 16,603
Links In Count 508 52
United States Rank
3,872
2,381
United States Page Views
74.4%
3.2%
Mobile App Data
MixRank is the most comprehensive database of mobile apps, developers, SDKs, technologies, services, and integrations.
Learn more.
100 K Downloads
10 SDKs
4.14 Avg. Rating
1.92 K Total reviews
App Url: https://play.google.com/store/apps/details?id=org.vom8x8.sipua
App Support: https://www.8x8.com/products/apps
Genre: business
Bundle ID: org.vom8x8.sipua
App Size: 63.2 M
Version: 25000457
Release Date: March 3rd, 2011
Update Date: December 22nd, 2020
Description:
Take the 8x8 Work service with you on the go with the 8x8 Work Mobile app for phone, video conferencing and chat. 8x8 Work Mobile app is an all-in-one cloud-based collaboration tool that organizations around the world use to mobilize their workforce. Whether you work for a small business or a large corporation, 8x8 Work Mobile can be an indispensable part of your company's remote workforce and work-from-home strategy.
8x8 Work Mobile includes a Cloud phone, HD video conferencing, chat, directory services and more. It integrates seamlessly with 8x8 Work Desktop to provide users with the same features and benefits when they work remotely as they would have in their office.
Key Benefits
All-in-One Collaboration Solution — 8x8 Work Mobile lets you stay productive with calls, video conferencing and chat, all in one app.
Stay accessible to all your contacts via your business phone line using your personal phone
Communicate timely business-critical information using Video Meetings and direct-to-YouTube live streaming
Reduce email reliance with public and private chat rooms to help your communications stay organized around projects
Onboard new remote workers or employees based in new office locations quickly
The admin portal provides IT managers with the same administration capabilities whether employees are remote or in the office
Key Features
Make HD audio calls with contacts from your company directory or personal contact list.
Host video and audio meetings from your phone, record meetings and chat with meeting participants
Check presence status and send messages, share files and @mention colleagues in 1:1, private or public chat rooms
Set business hours and turn-off incoming calls and notifications either for a selected period of time or outside of your work hours
Choose Wi-Fi or cellular data for a consistent calling experience

FAQ: https://support.8x8.com/cloud-phone-service/voice/work-mobile

Use of the 8x8 Work Mobile app requires a paid 8x8 X Series subscription or a free 8x8 Express trial account.
Firebase
Build Realtime Apps. A powerful API to store and sync data in realtime.
Google Search
The collection of search and search related APIs in Google's Android GMS framework.
Facebook
The Facebook SDK for Android is the easiest way to integrate your Android app with Facebook's platform. The SDK provides support for Login with Facebook authentication, reading and writing to Facebook APIs and support for UI elements such as pickers and dialogs.
Google Authorization
Google Play services offers a standard authorization flow for all Google APIs and all components of Google Play services. In addition, you can leverage the authorization portion of the Google Play services SDK to gain authorization to services that are not yet supported in the Google Play services platform by using the access token to manually make API requests or using a client library provided by the service provider.
Google Gson
Gson is a Java library that can be used to convert Java Objects into their JSON representation. It can also be used to convert a JSON string to an equivalent Java object. Gson can work with arbitrary Java objects including pre-existing objects that you do not have source-code of.
Google Mobile Ads
The Google Mobile Ads SDK is the latest generation in Google mobile advertising featuring refined ad formats and streamlined APIs for access to mobile ad networks and advertising solutions. The SDK enables mobile app developers to maximize their monetization on Android, iOS, and Windows Phone 8.
Google Play Game Services
Make your games social with Google Play game services. Add achievements, leaderboards, real-time multiplayer, and other popular features using the Google Play game services SDK. Let players sign in using their Google+ identities and share their gaming experience with friends. Visit developers.google.com/games/services for more information about integrating game services into your app.
Google Play Services
Google Play Services give your apps more features to attract users on a wider range of devices. With Google Play services, your app can take advantage of the latest, Google-powered features such as Maps, Google+, and more, with automatic platform updates distributed as an APK through the Google Play store. This makes it faster for your users to receive updates and easier for you to integrate the newest that Google has to offer.
Google Sign-In SDK
Google Sign-In is a secure authentication system that reduces the burden of login for your users, by enabling them to sign in with their Google Account—the same account they already use with Gmail, Play, Google+, and other Google services. Google Sign-In is also your gateway to connecting with Google's users and services in a secure manner. You can give your users the opportunity to pay with Google Pay, share with their Google-wide contacts, save a file to Drive, add an event to Calendar, and more. Integrate Google's user-centric APIs and services inside your app to help your users take action and convert.
Android API
All APIs for communicating with the Android system.
Native

3.63%

Standard

94.13%

Direct

2.23%
Longest Running Ad
Dates Active
Dec 13, 2017 to Oct 15, 2018
Dates Active
Jun 25, 2019 to Aug 28, 2019
Dates Active
Aug 05, 2019 to Sep 30, 2019
Dates Active
Aug 03, 2019 to Sep 25, 2019
Dates Active
Jun 24, 2019 to Aug 28, 2019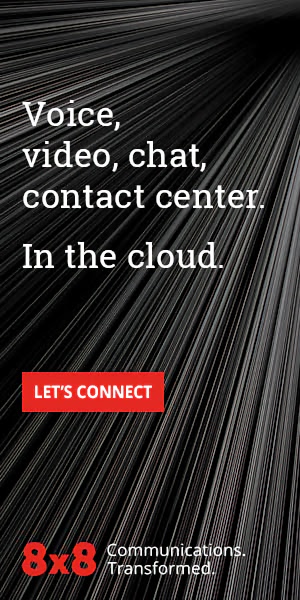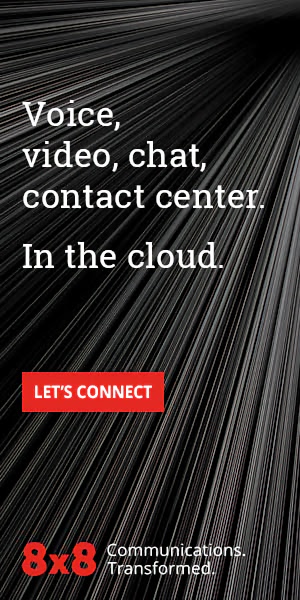 Dates Active
Jun 24, 2019 to Aug 28, 2019
Dates Active
Jul 17, 2019 to Jul 18, 2019
Dates Active
Jul 17, 2019 to Jul 18, 2019
Dates Active
Jul 17, 2019 to Jul 17, 2019
Dates Active
Sep 19, 2019 to Nov 17, 2019
Dates Active
Jul 17, 2019 to Jul 18, 2019