At Aaramshop, we bring to you the Real Grocers.
Remember that tiny Kirana store in your neighborhood you?ve been buying candies from since your childhood. Well It isn?t tiny any more. It has partnered with us & empowered itself with technology & technique to serve you like any other modern retail outlet.
Come join us and #meettheRealGrocers.
7966792 Global Rank
431303 India
Traffic Sources
Direct

65.58%

Social

34.42%

Display

0.00%

Mail

0.00%

Referrals

0.00%

Search

0.00%
Powered by
Global Rank 1,987,439
Links In Count 36 43
Mobile App Data
MixRank is the most comprehensive database of mobile apps, developers, SDKs, technologies, services, and integrations.
Learn more.
10 SDKs
2.6 Avg. Rating
0 Total reviews
App Url: https://itunes.apple.com/app/aaramshop/id964132113
App Support: https://www.aaramshop.com
Genre: Food & Drink
Bundle ID: com.aaramshop.AaramShop
Version: 1.7
Release Date: February 12th, 2015
Update Date: May 25th, 2017
Description:
Now shop for your daily groceries from your mobile. AaramShop brings an unique service for the consumers in India to shop for the daily grocery on the go. Just download this free application, browse hundreds of products from top grocery brands from India, select a retailer nearest to your area and confirm the order. You get free home delivery of your products at the time intimated by you and pay cash on delivery. Shoppers can even check the real time product lists of any store and avail the exciting offers & discounts available at your preferred store.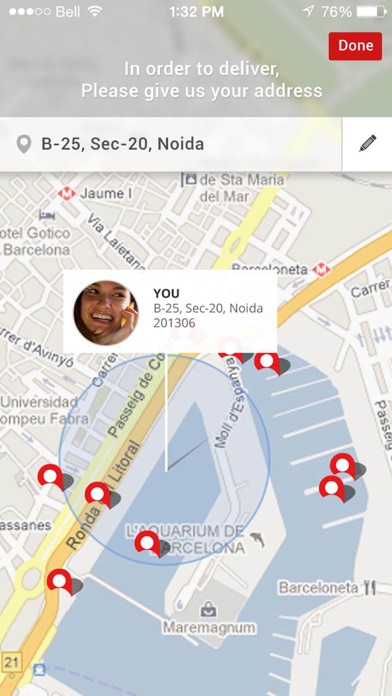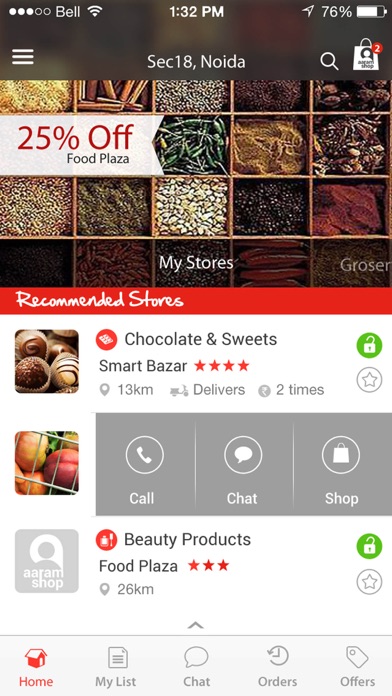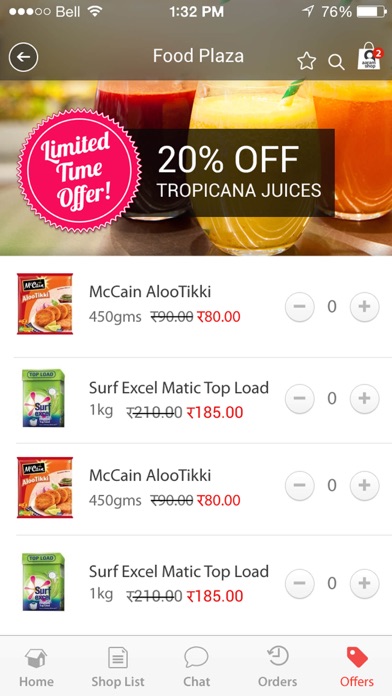 AVFoundation
The AV Foundation framework provides an Objective-C interface for managing and playing audio-visual media in iOS and OS X applications.
Core Foundation Framework
Core Foundation is a framework that provides fundamental software services useful to application services, application environments, and to applications themselves. Core Foundation also provides abstractions for common data types, facilitates internationalization with Unicode string storage, and offers a suite of utilities such as plug-in support, XML property lists, URL resource access, and preferences.
Core Graphics
The Core Graphics framework is based on the Quartz advanced drawing engine. It provides low-level, lightweight 2D rendering with unmatched output fidelity. You use this framework to handle path-based drawing, transformations, color management, offscreen rendering, patterns, gradients and shadings, image data management, image creation, and image masking, as well as PDF document creation, display, and parsing.
Core Location Framework
The Core Location framework lets you determine the current location or heading associated with a device. The framework uses the available hardware to determine the user's position and heading. You use the classes and protocols in this framework to configure and schedule the delivery of location and heading events. You can also use it to define geographic regions and monitor when the user crosses the boundaries of those regions. In iOS, you can also define a region around a Bluetooth beacon.
Foundation Framework
Launch Services
MobileCoreServices
Quartz Core Framework
This collection of documents provides the API reference for the Quartz Core framework, which supports image processing and video image manipulation.
System Configuration F...
This collection of documents describes the programming interfaces of the System Configuration framework. The System Configuration framework provides functions that determine the reachability of target hosts in both a synchronous and an asynchronous manner. It also provides error detection facilities.
UIKit
The UIKit framework (UIKit.framework) provides the crucial infrastructure needed to construct and manage iOS apps. This framework provides the window and view architecture needed to manage an app's user interface, the event handling infrastructure needed to respond to user input, and the app model needed to drive the main run loop and interact with the system.