What we do might surprise you!
AARP is a nonprofit, nonpartisan, social mission organization with a membership of nearly 38 million. Our aim is to disrupt outdated stereotypes about aging, turn goals and dreams into real possibilities, and fight for the issues that matter most to people 50-plus, their families and communities.
Our social impact work in health security, financial resilience, and personal fulfillment is at the heart of what we do. With offices in every state plus the District of Columbia, Puerto Rico, and the U.S. Virgin Islands, we live and work in the communities we serve. We listen to what people need and want, and offer programs, services and trusted information that are directly relevant to them. State offices also work with our national office to amplify our membersí voices at the local and federal levels to help empower people 50 and above to choose how they live and work as they age.
From being a force for positive change to producing the nationís largest-circulation magazine _ the full scope of what we do might surprise you! Thatís why people who are excited by unique opportunities and galvanized by meaningful challenges come to work at AARP.
Company Name:


Aarp

(View Trends)

Headquarters: (View Map)

Washington, DC, United States

Nonprofit Organization Management

1,000 - 5,000 employees
1277 Global Rank
274 United States
36.8 M Estimated Visits
Traffic Sources
Direct

54.27%

Search

35.88%

Mail

3.99%

Display

2.54%

Social

1.86%

Referrals

1.45%
Geography Breakdown
94.28%

0.83%

0.62%

0.52%

0.31%
Powered by
Global Rank 2,581 2,661
Links In Count 7,950 3,435
United States Rank
582
566
United States Page Views
79.3%
6.2%
Top Search Keywords
Opportunities
Partners Programs
Amazon Associates Program
Mobile App Data
MixRank is the most comprehensive database of mobile apps, developers, SDKs, technologies, services, and integrations.
Learn more.
10 K Downloads
0 SDKs
4.6 Avg. Rating
15 Total reviews
App Url: https://play.google.com/store/apps/details?id=org.aarp.careconnect
App Support: https://careconnection.aarp.org/
Genre: communication
Bundle ID: org.aarp.careconnect
App Size: 0
Version: 17061401
Release Date: December 16th, 2016
Description:
Being a caregiver can be a complicated journey; connecting with other caregivers can help. The free CINC app enables you to connect with other caregivers, share experiences and advise, or just talk. CINC is part of the AARP Family Caregivers.

Connect: Create a profile and connect with other caregivers who have a similar journey as you. It's easy to connect without sharing your phone number or email.

Engage: Share your experiences and advice or just talk – one on one – by phone, video or messaging. Talk when you have a minute or schedule ahead and build connections through search and share features.

Learn: Receive useful caregiving information such as articles, tips, hacks and announcement customized just for you based on your profile. Connecting has never been as easy, start with your profile!
Native

95.17%

Standard

4.14%

Direct

0.69%
Longest Running Ad
Dates Active
Dec 15, 2017 to Dec 14, 2019
Dates Active
Dec 15, 2017 to Dec 14, 2019
Dates Active
Jul 15, 2019 to Dec 14, 2019
Dates Active
Jul 15, 2019 to Dec 14, 2019
Dates Active
Dec 22, 2017 to Dec 14, 2019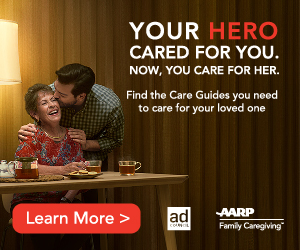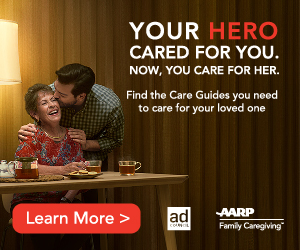 Dates Active
Nov 08, 2019 to Dec 14, 2019
Dates Active
Oct 12, 2019 to Dec 14, 2019 Dates Active
Sep 05, 2019 to Dec 14, 2019
Dates Active
Aug 17, 2019 to Dec 14, 2019
Dates Active
Oct 12, 2019 to Dec 14, 2019
Dates Active
Oct 26, 2019 to Nov 25, 2019
Ad Exchange
Type
Publisher ID
Certification ID
google.com
direct
pub-2679577044330281
f08c47fec0942fa0
google.com
direct
pub-6707186674978307
f08c47fec0942fa0
openx.com
reseller
537149552
appnexus.com
reseller
1548
rubiconproject.com
reseller
15886
indexexchange.com
reseller
183697
50b1c356f2c5c8fc
rubiconproject.com
direct
13236
0bfd66d529a55807
indexexchange.com
direct
185640
openx.com
direct
539202701
6a698e2ec38604c6
liveintent.com
direct
437