Abaxis is a leader in the development and commercialization of leading-edge medical device and innovative technology and services that support best medical practices, enabling practitioners to respond to the health needs of their patients, while operating point of care, onsite diagnostics for human and animal health.
Clint Severson, CEO/COB voted entrepreneur of the year by Forbes Magazine and voted as one of 200 best companies to work for.
Company Name:


Abaxis, Inc.

(View Trends)

Headquarters: (View Map)

Union City, CA, United States

Medical Devices

500 - 1,000 employees
1779943 Global Rank
480341 United States
Traffic Sources
Search

82.91%

Direct

17.09%

Display

0.00%

Mail

0.00%

Referrals

0.00%

Social

0.00%
Powered by
Global Rank 499,213 1,216,507
Links In Count 120 23
United States Rank
552,611
United States Page Views
1.0%
Top Search Keywords
Healthcare
Medical Equipment
Mobile App Data
MixRank is the most comprehensive database of mobile apps, developers, SDKs, technologies, services, and integrations.
Learn more.
App Url: https://itunes.apple.com/app/abaxis-global-diagnostics-inc-/id1103175806
App Support: http://www.abaxis.com/veterinary/support/
Genre: Medical
Bundle ID: com.abaxis.vetscan-vue
App Size: 216 M
Version: 2.1.0
Release Date: May 2nd, 2016
Update Date: December 15th, 2020
Description:
The VetScan VUE is an app-based solution to veterinary diagnostics, operating right from your iOS mobile device. This innovative approach to in-house testing removes the subjectivity of reading VetScan Rapid Tests with its automated test interpretation. The VetScan VUE utilizes an integrated timer to automatically read completed tests at the correct time. Quick Scans can be performed in seconds on additional tests run simultaneously. This flexible solution improves efficiency and allows you to share your results using your clinic's wireless network. With a small footprint and no maintenance required, the VetScan VUE is a welcome addition in any veterinary clinic!
Daily Downloads Jan 01 - 31, 2021
MobileCoreServices
Core Location Framework
The Core Location framework lets you determine the current location or heading associated with a device. The framework uses the available hardware to determine the user's position and heading. You use the classes and protocols in this framework to configure and schedule the delivery of location and heading events. You can also use it to define geographic regions and monitor when the user crosses the boundaries of those regions. In iOS, you can also define a region around a Bluetooth beacon.
AVFoundation
The AV Foundation framework provides an Objective-C interface for managing and playing audio-visual media in iOS and OS X applications.
Core Foundation Framework
Core Foundation is a framework that provides fundamental software services useful to application services, application environments, and to applications themselves. Core Foundation also provides abstractions for common data types, facilitates internationalization with Unicode string storage, and offers a suite of utilities such as plug-in support, XML property lists, URL resource access, and preferences.
Core Graphics
The Core Graphics framework is based on the Quartz advanced drawing engine. It provides low-level, lightweight 2D rendering with unmatched output fidelity. You use this framework to handle path-based drawing, transformations, color management, offscreen rendering, patterns, gradients and shadings, image data management, image creation, and image masking, as well as PDF document creation, display, and parsing.
Foundation Framework
Launch Services
Quartz Core Framework
This collection of documents provides the API reference for the Quartz Core framework, which supports image processing and video image manipulation.
System Configuration F...
This collection of documents describes the programming interfaces of the System Configuration framework. The System Configuration framework provides functions that determine the reachability of target hosts in both a synchronous and an asynchronous manner. It also provides error detection facilities.
UIKit
The UIKit framework (UIKit.framework) provides the crucial infrastructure needed to construct and manage iOS apps. This framework provides the window and view architecture needed to manage an app's user interface, the event handling infrastructure needed to respond to user input, and the app model needed to drive the main run loop and interact with the system.
Longest Running Ad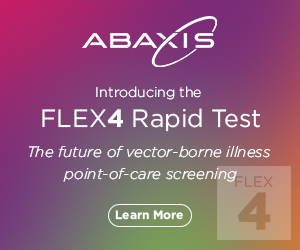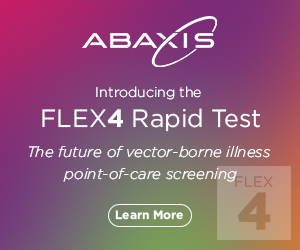 Dates Active
Feb 01, 2018 to Jun 15, 2018