At Abbott, we're committed to helping you live your best possible life through the power of health. For more than 125 years, we've brought new products and technologies to the world -- in nutrition, diagnostics, medical devices and branded generic pharmaceuticals -- that create more possibilities for more people at all stages of life. Today, 94,000 of us are working to help people live not just longer, but better, in the more than 150 countries we serve.
Connect with us at www.abbott.com, on Facebook at www.facebook.com/Abbott and www.facebook.com/AbbottCareers, on Instagram @AbbottGlobal, and on Twitter @AbbottNews and @AbbottGlobal.
We invite you to explore opportunities at Abbott, to see if your talents and career aspirations may fit with our openings. An equal opportunity employer, Abbott welcomes and encourages diversity in our workforce.
Company Name:


Abbott Diagnostics

(View Trends)

Hospital & Health Care

10,001+ employees
http://money.cnn.com/magazines/fortune/most-admired/2013/list/?iid=wma_sp_full,https://twitter.com/abbottnews,https://www.facebook.com/abbottcareers,http://www.linkedin.com/company/1612,www.youtube.com/user/,http://abbvie.com,http://www.computershare.com/investor,http://www.computershare.com/us/pages/default.aspx,http://www.senate.gov/legislative/public_disclosure/lda_reports.htm,http://disclosures.house.gov/ld/ldsearch.aspx,http://online.barrons.com/article/sb50001424052748704836204578360522421954096.html#articletabs_article%3d1,http://money.cnn.com/magazines/fortune/most-admired/2013/list/?iid=wma_sp_full,http://www.sustainability-indices.com/review/annual-review-2013.jsp,http://www.forbes.com/en-us2000http://www.twitter.com/abbottnewshttp://www.twitter.com/abbottglobalhttps://twitter.com/abbottglobal
45356 Global Rank
13320 United States
1.22 M Estimated Visits
Traffic Sources
Search

49.04%

Direct

37.18%

Mail

6.81%

Referrals

5.43%

Social

1.20%

Display

0.34%
Powered by
Global Rank 24,369 14,520
Links In Count 1,420 141
United States Rank
10,755
United States Page Views
31.1%
Top Search Keywords
Biotechnology and Pharmaceuticals
Pharmaceuticals
Research and Development
Native

5.66%

Standard

50.94%

Direct

43.40%
Longest Running Ad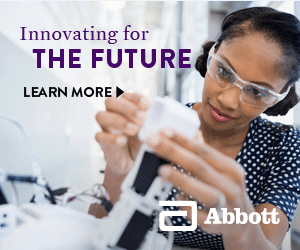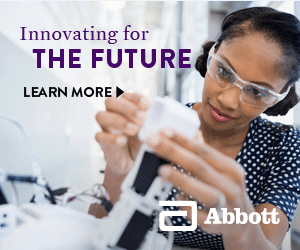 Dates Active
Mar 03, 2018 to May 03, 2019
Dates Active
Nov 22, 2018 to Sep 30, 2019
Dates Active
Nov 22, 2018 to Sep 28, 2019


Dates Active
May 06, 2019 to Dec 04, 2019


Dates Active
May 05, 2019 to Dec 04, 2019
Dates Active
May 05, 2019 to Dec 02, 2019
Dates Active
Nov 30, 2019 to Nov 30, 2019
Dates Active
Nov 30, 2019 to Nov 30, 2019
Dates Active
Nov 30, 2019 to Nov 30, 2019