At Abbott, we're committed to helping you live your best possible life through the power of health. For more than 125 years, we've brought new products and technologies to the world -- in nutrition, diagnostics, medical devices and branded generic pharmaceuticals -- that create more possibilities for more people at all stages of life. Today, 94,000 of us are working to help people live not just longer, but better, in the more than 150 countries we serve.
Connect with us at www.abbott.com, on Facebook at www.facebook.com/Abbott and www.facebook.com/AbbottCareers, on Instagram @AbbottGlobal, and on Twitter @AbbottNews and @AbbottGlobal.
We invite you to explore opportunities at Abbott, to see if your talents and career aspirations may fit with our openings. An equal opportunity employer, Abbott welcomes and encourages diversity in our workforce.
Company Name:


Abbott Diagnostics Division

(View Trends)

Hospital & Health Care

10,001+ employees
http://www.twitter.com/abbottnewshttp://www.twitter.com/abbottglobalhttp://money.cnn.com/magazines/fortune/most-admired/2013/list/?iid=wma_sp_full,https://twitter.com/abbottnews,https://www.facebook.com/abbottcareers,http://www.linkedin.com/company/1612,www.youtube.com/user/,http://abbvie.com,http://www.computershare.com/investor,http://www.computershare.com/us/pages/default.aspx,http://www.senate.gov/legislative/public_disclosure/lda_reports.htm,http://disclosures.house.gov/ld/ldsearch.aspx,http://online.barrons.com/article/sb50001424052748704836204578360522421954096.html#articletabs_article%3d1,http://money.cnn.com/magazines/fortune/most-admired/2013/list/?iid=wma_sp_full,http://www.sustainability-indices.com/review/annual-review-2013.jsp,http://www.forbes.com/en-us2000https://twitter.com/abbottglobal
45356 Global Rank
13320 United States
1.22 M Estimated Visits
Traffic Sources
Search

49.04%

Direct

37.18%

Mail

6.81%

Referrals

5.43%

Social

1.20%

Display

0.34%
Powered by
Global Rank 24,017 14,872
Links In Count 1,420 141
Brazil Rank
9,655
Brazil Page Views
28.2%
Top Search Keywords
Biotechnology and Pharmaceuticals
Pharmaceuticals
Research and Development
Mobile App Data
MixRank is the most comprehensive database of mobile apps, developers, SDKs, technologies, services, and integrations.
Learn more.
47 SDKs
3.45 Avg. Rating
670 Total reviews
App Url: https://itunes.apple.com/app/abbott/id409894248
App Support: http://similac.com
Genre: Health & Fitness
Bundle ID: com.abbott.strongmoms
App Size: 14.8 M
Version: 1.3.1
Release Date: December 20th, 2010
Update Date: June 19th, 2018
Description:
Track your baby's feeding, sleeping, diaper changes and growth in this convenient application. See tips and advice from the makers of Similac and other Moms and Dads like you. View graphs that show your baby's development over time and easily share this information with your family and Pediatrician via email.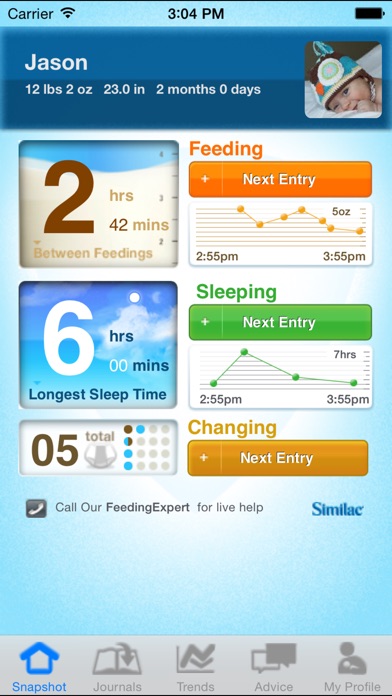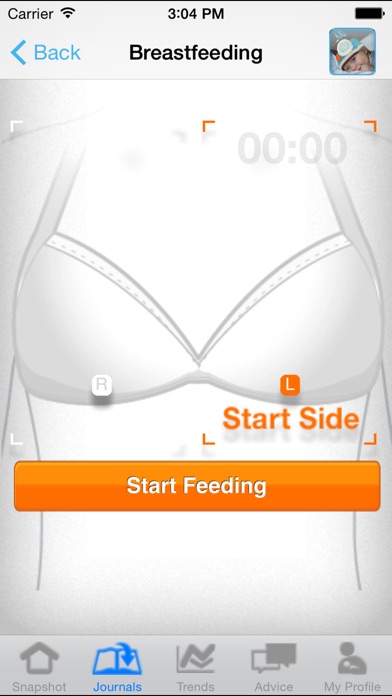 Crashes
Loved this app for 4 years for breastfeeding. Also tracking growth and naps during developmental leaps and diapers in their first days home. Now I downloaded the new update and it crashes instantly. I have to find a new one because it's the middle of the night and I'll never remember what the starting side is without an app now. Was amazing, now it isn't.
Great app, very useful
This app is great. I am currently using it with my second child and I love how it easily stores and keeps track of vital feeding, sleeping, diapering, and pumping. It is easy to use and I really like how it projects the days feedings and summarizes the days information. It also still has all of my entries from my first child which was nice to use as a comparison/reminder with my second. I have tried other similar apps but like this one the best.
Update
The latest update fixed the pop up. Thanks for such a quick fix!
It crashes every time I open now after the update
It crashes every time I open it now after the update
Love!
Love this app! Used it in the hospital and every nursing since. Crash issue with last update now fixed.
The app crashes every time it's used
10.25.2016 A week or so ago the app started to crash with every use. There seems to be no good support for an app connected to a multi million dollar company. Old reviews Could use a settings feature: Eliminate some trackers I don't use, such as breast feeding. It would make my interface cleaner. Sleep time. It's more effective to ask me if I put baby down awake at the time I put the baby to bed. Not 7 hours later when I can't remember. The way it is set up now makes for a lot of memory error that isn't needed. App support and updates: these should be some. It's pretty pathetic with such a large company, that this isn't happening occasionally. It's a simple app, throw is a bone. We spend a fortune on your formula. Come on. I love this app because: It's easy to use Good for twins Only documents diapers, food, and sleep. The app is pretty easy to use. There is a learning curve to figure out how to go between children and how to use the different tools, like what a baby ate, but this is the 6th app I've downloaded to document baby info for my twins and finally as they turn 8 weeks, I've found the best app for me.
UserNotifications Fram...
The UserNotifications framework (UserNotifications.framework) supports the delivery and handling of local and remote notifications. You use the classes of this framework to schedule the delivery of local notifications based on specific conditions, such as time or location. Apps and extensions also use this framework to receive and potentially modify local and remote notifications when they are delivered to the user's device.
Core Graphics
The Core Graphics framework is based on the Quartz advanced drawing engine. It provides low-level, lightweight 2D rendering with unmatched output fidelity. You use this framework to handle path-based drawing, transformations, color management, offscreen rendering, patterns, gradients and shadings, image data management, image creation, and image masking, as well as PDF document creation, display, and parsing.
Launch Services
Security Framework
Secure the data your app manages. Protect information and control access to your app.
Social Framework
The Social framework lets you integrate your app with supported social networking services. On iOS and OS X, this framework provides a template for creating HTTP requests. On iOS only, the Social framework provides a generalized interface for posting requests on behalf of the user.
System Configuration F...
This collection of documents describes the programming interfaces of the System Configuration framework. The System Configuration framework provides functions that determine the reachability of target hosts in both a synchronous and an asynchronous manner. It also provides error detection facilities.
Accounts Framework
The Accounts framework provides access to user accounts stored in the Accounts database. An account stores the login credentials of a particular service, such as Twitter, that can be used as authentication for the service. By implementing the Accounts framework into your app, you do not need to be responsible for storing account logins yourself. Instead, the user can grant access for your app to use their account login credentials, bypassing the need to type their username and password. If no account for a particular service exists in the user's Accounts database, you can let them create and save an account from within your app.
Address Book
The Address Book framework provides access to a centralized contacts database, called the Address Book database, that stores a user's contacts. Applications such as Mail and Messages use this database to present information about known and unknown persons.
AddressBookUI
The Address Book UI framework provides controllers that facilitate displaying, editing, selecting, and creating records in the Address Book database.
Assets Library Framework
In iOS and OS X, the Photos framework (formerly known as Assets Library framework) provides classes that support building photo editing extensions for the Photos app. In iOS, the Photos framework also provides direct access to the photo and video assets managed by the Photos app, including the iCloud Photo Library. Use this framework to retrieve assets for display and playback, edit their image or video content, or work with collections of assets such as albums, moments, and iCloud Shared Albums.
AVFoundation
The AV Foundation framework provides an Objective-C interface for managing and playing audio-visual media in iOS and OS X applications.
CFNetwork
Native

5.66%

Standard

50.94%

Direct

43.40%
Longest Running Ad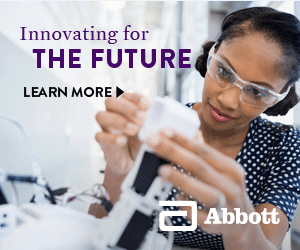 Abbott Diagnostics Division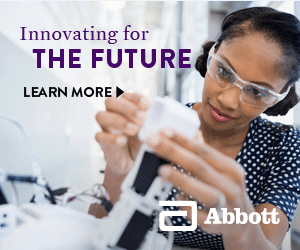 Dates Active
Mar 03, 2018 to May 03, 2019
Abbott Diagnostics Division
Dates Active
Nov 22, 2018 to Sep 30, 2019
Abbott Diagnostics Division
Dates Active
Nov 22, 2018 to Sep 28, 2019

Abbott Diagnostics Division

Dates Active
May 06, 2019 to Dec 04, 2019

Abbott Diagnostics Division

Dates Active
May 05, 2019 to Dec 04, 2019
Abbott Diagnostics Division
Dates Active
May 05, 2019 to Dec 02, 2019
Abbott Diagnostics Division
Dates Active
Nov 30, 2019 to Nov 30, 2019
Abbott Diagnostics Division
Dates Active
Nov 30, 2019 to Nov 30, 2019
Abbott Diagnostics Division
Dates Active
Nov 30, 2019 to Nov 30, 2019
Abbott Diagnostics Division
Abbott Diagnostics Division
Abbott Diagnostics Division
Abbott Diagnostics Division
Abbott Diagnostics Division