At Abbott, we're committed to helping you live your best possible life through the power of health. For more than 125 years, we've brought new products and technologies to the world -- in nutrition, diagnostics, medical devices and branded generic pharmaceuticals -- that create more possibilities for more people at all stages of life. Today, 94,000 of us are working to help people live not just longer, but better, in the more than 150 countries we serve.
Connect with us at www.abbott.com, on Facebook at www.facebook.com/Abbott and www.facebook.com/AbbottCareers, on Instagram @AbbottGlobal, and on Twitter @AbbottNews and @AbbottGlobal.
We invite you to explore opportunities at Abbott, to see if your talents and career aspirations may fit with our openings. An equal opportunity employer, Abbott welcomes and encourages diversity in our workforce.
Company Name:


Abbott Nutrition

(View Trends)

Hospital & Health Care

10,001+ employees
http://www.twitter.com/abbottnewshttp://www.twitter.com/abbottglobalhttp://money.cnn.com/magazines/fortune/most-admired/2013/list/?iid=wma_sp_full,https://twitter.com/abbottnews,https://www.facebook.com/abbottcareers,http://www.linkedin.com/company/1612,www.youtube.com/user/,http://abbvie.com,http://www.computershare.com/investor,http://www.computershare.com/us/pages/default.aspx,http://www.senate.gov/legislative/public_disclosure/lda_reports.htm,http://disclosures.house.gov/ld/ldsearch.aspx,http://online.barrons.com/article/sb50001424052748704836204578360522421954096.html#articletabs_article%3d1,http://money.cnn.com/magazines/fortune/most-admired/2013/list/?iid=wma_sp_full,http://www.sustainability-indices.com/review/annual-review-2013.jsp,http://www.forbes.com/en-us2000https://twitter.com/abbottglobal
50559 Global Rank
16295 United States
1.22 M Estimated Visits
Traffic Sources
Search

48.34%

Direct

42.57%

Referrals

6.02%

Mail

1.37%

Social

1.23%

Display

0.46%
Powered by
Global Rank 24,369 14,520
Links In Count 1,420 141
United States Rank
10,755
United States Page Views
31.1%
Top Search Keywords
Biotechnology and Pharmaceuticals
Pharmaceuticals
Research and Development
Mobile App Data
MixRank is the most comprehensive database of mobile apps, developers, SDKs, technologies, services, and integrations.
Learn more.
App Url: https://itunes.apple.com/app/abbott/id1195625548
App Support: http://www.abbott.com
Genre: Business
Bundle ID: hr.apps.207167752
App Size: 95.9 M
Version: 5.57.6
Release Date: January 18th, 2017
Update Date: January 27th, 2017
Description:
e-WhatsUp là ?ng d?ng dành cho nhan viên Abbott EPD Vi?t Nam, là c?ng c? c?p nh?t nh?ng tin t?c m?i nh?t c?a c?ng ty, các s? ki?n v?a di?n ra, các d? án, hình ?nh và video.
?ng d?ng g?m các n?i dung chính sau: News (các th?ng báo quan tr?ng và tin t?c m?i nh?t), Event (nh?ng c?p nh?t v? s? ki?n v?a di?n ra trên toàn qu?c), Calendar (danh sách các s? ki?n s?p di?n ra), Best practice (các d? án thành c?ng, ??i nhóm tiêu bi?u và cá nhan n?i b?t), Project (n?i chia s? các sáng ki?n, ?óng góp), People (th?ng tin liên l?c và h? s? cá nhan c?a t?t c? nhan viên EPD Vi?t Nam), Gallery (hình ?nh), Video và Feedback (n?i g?i các th?c m?c và ph?n h?i).
?? s? d?ng e-WhatsUp, b?n c?n ??ng ky tài kho?n b?ng email c?ng ty, ?i?n th?ng tin c?n thi?t và ch? email th?ng báo tài kho?n c?a b?n ?? ???c xác nh?n.
Daily Downloads Jan 01 - 31, 2021
SFE
Great App to keep in touch with colleagues and to be updated with company's key events & activities.
Accounts Framework
The Accounts framework provides access to user accounts stored in the Accounts database. An account stores the login credentials of a particular service, such as Twitter, that can be used as authentication for the service. By implementing the Accounts framework into your app, you do not need to be responsible for storing account logins yourself. Instead, the user can grant access for your app to use their account login credentials, bypassing the need to type their username and password. If no account for a particular service exists in the user's Accounts database, you can let them create and save an account from within your app.
Address Book
The Address Book framework provides access to a centralized contacts database, called the Address Book database, that stores a user's contacts. Applications such as Mail and Messages use this database to present information about known and unknown persons.
AddressBookUI
The Address Book UI framework provides controllers that facilitate displaying, editing, selecting, and creating records in the Address Book database.
Adobe Marketing Cloud ...
Adobe mobile services give mobile teams a powerful, intuitive way to understand and improve app engagement. Discover when and where users launch your app, which parts of your UX are working to increase ROI, and where the opportunities for monetization lie. Only Adobe mobile services give apps the combined strength of Adobe Analytics, Adobe Media Optimizer, and Adobe Target. App-centric user interface: The mobile services dashboard is specifically designed for mobile teams, so you can quickly and intuitively analyze and optimize your apps from one place. App analytics: Get comprehensive reports on key metrics and KPIs, including user engagement, app store performance, path analysis, GPS location analysis, and more. App optimization: A seamless workflow from analytics and insight to optimization helps you improve engagement and app monetization, fast. Geo-location analytics and targeting: Discover where users are launching your app, so you can personalize content and offers based on GPS location or even specific points of interest. Single SDK: With just one SDK for Adobe Marketing Cloud, you can efficiently collect and deliver app data across solutions.
Appirater
A utility that reminds your iPhone app's users to review the app.
ASIHTTPRequest
Easy to use CFNetwork wrapper for HTTP requests, Objective-C, Mac OS X and iPhone.
Assets Library Framework
In iOS and OS X, the Photos framework (formerly known as Assets Library framework) provides classes that support building photo editing extensions for the Photos app. In iOS, the Photos framework also provides direct access to the photo and video assets managed by the Photos app, including the iCloud Photo Library. Use this framework to retrieve assets for display and playback, edit their image or video content, or work with collections of assets such as albums, moments, and iCloud Shared Albums.
AudioStreamer
AudioToolbox
The Audio Toolbox framework provides interfaces for recording, playback, and stream parsing. In iOS, the framework provides additional interfaces for managing audio sessions.
AVFoundation
The AV Foundation framework provides an Objective-C interface for managing and playing audio-visual media in iOS and OS X applications.
Bolts
Bolts is a collection of low-level libraries designed to make developing mobile apps easier.
CapacitorCordova
Native

5.66%

Standard

50.94%

Direct

43.40%
Longest Running Ad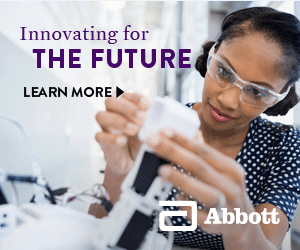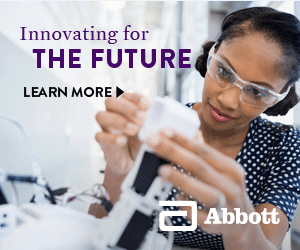 Dates Active
Mar 03, 2018 to May 03, 2019
Dates Active
Nov 22, 2018 to Sep 30, 2019
Dates Active
Nov 22, 2018 to Sep 28, 2019


Dates Active
May 06, 2019 to Dec 04, 2019


Dates Active
May 05, 2019 to Dec 04, 2019
Dates Active
May 05, 2019 to Dec 02, 2019
Dates Active
Nov 30, 2019 to Nov 30, 2019
Dates Active
Nov 30, 2019 to Nov 30, 2019
Dates Active
Nov 30, 2019 to Nov 30, 2019