At AbbVie, we believe the world needs new approaches to addressing todayís health issues ? from life-threatening illness to chronic conditions. We combine advanced science, expertise and passion to solve serious health issues and have a remarkable impact on peopleís lives. With ~29,000 employees and medicines in over 175 countries, AbbVie is uniting the best of pharma and the boldness of biotech, to innovate end-to-end approaches that make a real difference in peopleís lives.
For more information visit www.abbvie.com
Review our LinkedIn community guidelines at http://bit.ly/AbbVieSocialGuidelines
Company Name:


Abbvie

(View Trends)

Headquarters: (View Map)

North Chicago, IL, United States

Pharmaceuticals

> 10,000 employees
71632 Global Rank
20453 United States
626 K Estimated Visits
Traffic Sources
Direct

46.94%

Search

25.54%

Social

14.34%

Referrals

10.18%

Mail

2.88%

Display

0.12%
Geography Breakdown
69.49%

9.58%

4.12%

1.21%

1.19%
Powered by
Global Rank 41,143 80,513
Links In Count 374 102
United States Rank
11,019
United States Page Views
77.3%
Mobile App Data
MixRank is the most comprehensive database of mobile apps, developers, SDKs, technologies, services, and integrations.
Learn more.
10 SDKs
1.78 Avg. Rating
64 Total reviews
App Url: https://itunes.apple.com/app/abbvie/id1019069079
App Support: https://www.abbvie.com/contactus.html
Genre: Medical
Bundle ID: com.abbvie.Complete
App Size: 123 M
Version: 7.4
Release Date: August 27th, 2015
Update Date: November 20th, 2020
Description:
Please see Indications and Important Safety Information, including BOXED WARNING on Serious Infections and Malignancy, for HUMIRA (adalimumab) at www.humira.com/important-safety-information.
Please see Important Safety Information, including BOXED WARNING on Serious Infections, Malignancy, and Thrombosis, for RINVOQ (upadacitinib) at www.rinvoq.com/important-safety-information.
Please see Important Safety Information for SKYRIZI (risankizumab) at www.skyrizi.com/important-safety-information.
Please see the Full Prescribing Information for HUMIRA at www.rxabbvie.com/pdf/humira.pdf, RINVOQ at www.rxabbvie.com/pdf/rinvoq_pi.pdf, and SKYRIZI at www.rxabbvie.com/pdf/skyrizi_pi.pdf.
The Complete App features personalized injection and symptom logging, medication reminders, and goal setting that can support and encourage you throughout treatment.
? Customized Injection Logging & Training - Keep track of when and where you inject either HUMIRA or SKYRIZI on your body. View your injection history by date with details. Tapping on a specific date will show injection times, sites, and notes. You can even personalize how you would like to rotate injection sites through your own chronological order. Review the injection training you received from your doctor with in-app videos, training kits, and more.
? Calendar & Activity Log - View your injection or medication schedule, symptom history, and a body diagram of injection locations in your selected date range.
? Symptom Tracking - Keep a log of your symptoms and discuss them with your doctor at your next visit. This may help you have more productive discussions about how treatment is working for you.
? Dose Reminder and Medication Tracker - Find tools to help manage your medication through this free app - set reminders so you never miss a dose.
? Set Personal Goals with RINVOQ - Setting goals is a great way to focus on something meaningful to you that you want to work toward. Personal goals can be a great motivator and may help keep you on track with your prescribed treatment plan.
? Access Complete Resources - Request resources to support you throughout your treatment, starting with a Savings Card, where commercially eligible patients may pay as little as $5 a month. A dedicated Nurse Ambassador is there for you to provide the support you need and to help answer any questions you may have. Other resources include Complete Prescription Rebate – where you can submit your receipts for reimbursement of your eligible out-of-pocket expenses.
Additional Information
If you're taking HUMIRA, SKYRIZI, or RINVOQ, you may want help starting and staying on track with your treatment plan. The Complete App can help by providing resources that allow you to set reminders, track symptoms, and create personal goals that can support and encourage you throughout your treatment journey.
If you have any questions or concerns with the Complete App, or you need to report medication side effects or adverse events, call 1.800.4HUMIRA (1.800.448.6472) for HUMIRA, 1.866.SKYRIZI (1.866.759.7494) for SKYRIZI, and 1-800-2RINVOQ (1-800-274-6867) for RINVOQ.
This app is intended for the exclusive use of U.S. residents 18 years of age and older. The Complete App is not intended to provide treatment decisions or replace the care and advice of a licensed healthcare provider. All medical analysis and treatment plans should be performed by a licensed healthcare provider.
Daily Downloads Jan 01 - 31, 2021
Poorly Designed
The idea of this app is great but the design, leaves a lot to be desired. First and foremost, when an Injection has been completed, there should be a easy way to log it. How about a button showing up on the main screen, after the scheduled time has passed. There is no reason, one should have to look through menus, in order to create a log. Secondly, you should have the option to edit and delete a log. We are only human and people make mistakes and so does this app. I've only been using it for two days and I'm already starting to hate it. I had a scheduled Injection today, but after logging it, somehow the app has added a missed Injection for two days ago. There is no way to delete it, so now I'm stuck with it forever, not good. I mean, who makes an app, with now way to edit or make changes to logs or mistakes. Not sure I will be using the app very long and probably will delete it, if these things aren't fixed. Furthermore, as the app is now, there is no way I would recommend it. It's a shame too, because I had so much hope for this app. Please fix
Use Android version instead
I have same app on my Android phone; however, doesn't even work for my iPad when signing in using same email address and pin. The iPad app just sits on pin screen and goes no where. I even deleted and reinstalled app still same issue.
Nothing happens
Just started humira so I am trying to set up the app. I finished the set up part hit save and I just get the spinning wheel and it's been over 30 minutes. If I can't get past this how is the app supposed to help me keep track. Have to give it a star to post review so that's the only reason it is even getting one star.
Useless
This app was ok when I first started using it, but my medicine schedule changed and although I changed it in the app it's still telling me I need to inject based on the old schedule. Very dangerous for someone who is solely relying on this.
Good but missing features
Not a bad app for injection reminders and logging symptoms. Would love to see something which allows interactions with gastro office such as mailing reports. And PLEASE get rid of the dumb "prizes". We aren't 6 year olds and would prefer to skip the extra clicks.
Not very useful
This app isn't very useful. Lots of links for things not very useful for a user of Humira. UI looks nice on surface, but not very useful. Doesn't keep track of history that I can tell at all - Would be nice to visualize.
AVFoundation
The AV Foundation framework provides an Objective-C interface for managing and playing audio-visual media in iOS and OS X applications.
Core Foundation Framework
Core Foundation is a framework that provides fundamental software services useful to application services, application environments, and to applications themselves. Core Foundation also provides abstractions for common data types, facilitates internationalization with Unicode string storage, and offers a suite of utilities such as plug-in support, XML property lists, URL resource access, and preferences.
Core Graphics
The Core Graphics framework is based on the Quartz advanced drawing engine. It provides low-level, lightweight 2D rendering with unmatched output fidelity. You use this framework to handle path-based drawing, transformations, color management, offscreen rendering, patterns, gradients and shadings, image data management, image creation, and image masking, as well as PDF document creation, display, and parsing.
Foundation Framework
Launch Services
MobileCoreServices
Quartz Core Framework
This collection of documents provides the API reference for the Quartz Core framework, which supports image processing and video image manipulation.
Security Framework
Secure the data your app manages. Protect information and control access to your app.
System Configuration F...
This collection of documents describes the programming interfaces of the System Configuration framework. The System Configuration framework provides functions that determine the reachability of target hosts in both a synchronous and an asynchronous manner. It also provides error detection facilities.
UIKit
The UIKit framework (UIKit.framework) provides the crucial infrastructure needed to construct and manage iOS apps. This framework provides the window and view architecture needed to manage an app's user interface, the event handling infrastructure needed to respond to user input, and the app model needed to drive the main run loop and interact with the system.
Native

94.96%

Standard

3.12%

Direct

1.92%
Longest Running Ad
Dates Active
Sep 09, 2019 to Nov 22, 2019
Dates Active
Jul 13, 2019 to Dec 05, 2019
Dates Active
Jul 12, 2019 to Dec 06, 2019


Dates Active
Jul 14, 2019 to Jul 24, 2019
Dates Active
Jul 12, 2019 to Oct 16, 2019
Dates Active
Sep 18, 2019 to Dec 07, 2019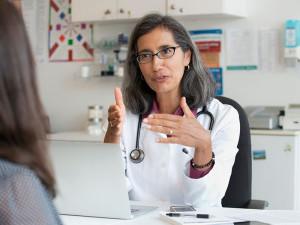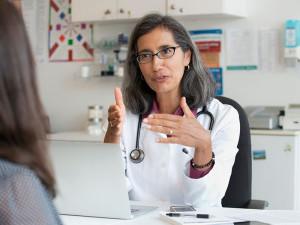 Dates Active
Aug 20, 2019 to Dec 13, 2019
Dates Active
Aug 23, 2019 to Dec 13, 2019
Dates Active
Aug 23, 2019 to Dec 13, 2019
Dates Active
Aug 19, 2019 to Dec 14, 2019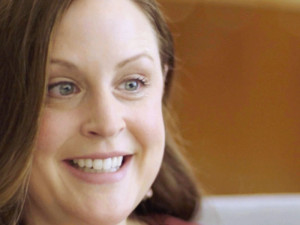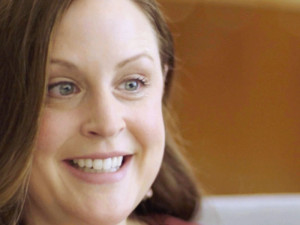 Dates Active
Aug 10, 2019 to Nov 05, 2019