ABBYY is a leading provider of tools, technologies and services. With 14 global offices and a team comprising over 1,200 people, including over 300 industry-leading engineers, ABBYY?s innovative culture has earned over 250 major awards and partnerships with most major manufacturers of document capture and mobile devices. Its products serve over 30 million individuals worldwide and include sophisticated solutions for OCR, form capture and language translation software D plus development tools that support a variety of platforms and computing environments. Enriching people?s lives and empowering businesses of every size, ABBYY eliminates the hassles of managing paper and communicating in foreign languages. From home offices to multinational enterprises, ABBYY streamlines workflows by automating time-and labor-intensive tasks. ABBYY?s product offerings include: FlexiCapture, Recognition Server, FineReader and PDF Transformer.
69982 Global Rank
10398 Russia
736 K Estimated Visits
Traffic Sources
Search

48.09%

Direct

43.38%

Referrals

4.99%

Social

1.57%

Mail

1.03%

Display

0.95%
Powered by
Global Rank 28,963 12,231
Links In Count 1,511 61
Russia Rank
7,690
Russia Page Views
13.9%
Top Search Keywords
Document Imaging
Automated Forms Processing
Mobile App Data
MixRank is the most comprehensive database of mobile apps, developers, SDKs, technologies, services, and integrations.
Learn more.
10 SDKs
4.73 Avg. Rating
2.32 K Total reviews
App Url: https://itunes.apple.com/app/abbyy/id534203582
App Support: https://mobile-support.abbyy.com/hc/en-us/categories/115000859045-ABBYY-FineScanner
Genre: Business
Bundle ID: com.abbyy.finescanner
App Size: 183 M
Version: 7.15.5
Release Date: July 24th, 2012
Update Date: December 22nd, 2020
Description:
ABBYY FineScanner AI - the first smart AI-powered scanner that turns your mobile device into an all-purpose tool to quickly capture docs and books, create electronic copies in PDF and JPEG and extract texts from scans for further editing and sharing.
FineScanner AI - the top mobile scanner for iPhone or iPad from ABBYY, a global leader in Content IQ technologies and solutions.
*** Ranked #1 Business application in 98 countries ***
*** Winner of SUPERSTAR Award in the "Document Capture" category in the Mobile Star Awards ***
Use FineScanner AI to scan paper documents, books, agreements, receipts, magazine articles, notes, recipes, charts, tables, slides, whiteboards or even billboards on the street and get perfect digital copies.
KEY FEATURES
? PDF & JPEG. Scan any text and save scans to JPEG images or cross-platform PDF documents
? ABBYY NEURAL NETWORK. Detect images with text inside the phone gallery to speed up the scanning process
? OFFLINE OCR. Quickly extract text from scans into TXT format on your device without an internet connection.
? ONLINE OCR. Recognize text (OCR) on scans in 193 languages (including Latin, Cyrillic, Chinese, Japanese, Korean alphabets) and choose from among 12 output formats including Word, Excel, PDF, preserving the original document formatting.
? BOOKSCAN TECH. When scanning books, BookScan will split the opposing pages into two separate images and correct any distortions and lighting defects. It will unbend any curved lines as if you pressed the book against the glass of a conventional scanner (Internet required, up to 100 pages per document).
? SIRI SHORTCUTS. Open scans with Siri and set the flow of actions with scans using Shortcuts app.
? ANNOTATE SCANS. Discover a set of easy-to-use tools to modify your PDFs: add your signature or a text box, use highlighter, write with a pen, or conceal content with the redaction tool.
? 3D TOUCH & SPOTLIGHT SEARCH SUPPORT.
? PASSWORD ON PDF. Add a password for the image-only PDF files while exporting and sending via email.
? MULTIPAGE DOCS. Create, edit, and enhance separate images or large multi-page documents without any additional selection on the viewfinder (up to 100 pages per document).
? AUTO-CAPTURE AND FILTERS. Excellent visual quality with auto-capture of page boundaries and advanced image filters, which processes scans in color, greyscale or black-and-white versions.
? BUILT-IN FILE STORAGE. Save scans inside the app with tags and search capabilities.
? SHARE & EXPORT. Send results by e-mail, save in cloud storages - iCloud Drive, Dropbox, Google Drive, Yandex.Disk, Evernote and more, transfer docs to your Mac or PC using iTunes sharing.
? AIRPRINT. Print out scans directly from your iPhone or iPad.
The free version is ad-supported and allows you to save 5 pages.
Premium Account auto-renewable subscription allows using all functions of this app. Subscription length periods: 1 month with 7 days free trial, and 1 year. The subscription is automatically renewed at the end of the period unless you choose to cancel the subscription at least 24-hours before the end of the current period. Payment will be charged to your iTunes Account at confirmation of purchase. You can manage your subscription and switch off the auto-renewal by accessing your Account Settings after purchase. Any unused portion of a free trial period, if offered, will be forfeited if you purchase a subscription to that publication.
Terms of Use: www.finescanner.com/en/eula
CORPORATE VOLUME LICENSING
If you are interested in volume licensing (from 100 licenses) for your company or any customization of the app, please contact us at mobile@abbyy.com
Read us:
Mobileblog.ABBYY.com/en
Twitter @abbyy_mobile_ww
Facebook.com/AbbyyMobile
Youtube.com/AbbyyMobile
Do you like FineScanner? Please leave a review!
Daily Downloads Jan 01 - 31, 2021
Tolle App ...
... tut genau das, wofür ich sie gekauft habe :)
Ottima!
Come da titolo, nulla da aggiungere!
Recensione app
Molto pratica e intuitiva mi piace molto. ????????
Fenomenale
La uso sempre non sbaglia mai
AVFoundation
The AV Foundation framework provides an Objective-C interface for managing and playing audio-visual media in iOS and OS X applications.
Core Foundation Framework
Core Foundation is a framework that provides fundamental software services useful to application services, application environments, and to applications themselves. Core Foundation also provides abstractions for common data types, facilitates internationalization with Unicode string storage, and offers a suite of utilities such as plug-in support, XML property lists, URL resource access, and preferences.
Core Graphics
The Core Graphics framework is based on the Quartz advanced drawing engine. It provides low-level, lightweight 2D rendering with unmatched output fidelity. You use this framework to handle path-based drawing, transformations, color management, offscreen rendering, patterns, gradients and shadings, image data management, image creation, and image masking, as well as PDF document creation, display, and parsing.
Foundation Framework
Launch Services
MobileCoreServices
Quartz Core Framework
This collection of documents provides the API reference for the Quartz Core framework, which supports image processing and video image manipulation.
System Configuration F...
This collection of documents describes the programming interfaces of the System Configuration framework. The System Configuration framework provides functions that determine the reachability of target hosts in both a synchronous and an asynchronous manner. It also provides error detection facilities.
Core Location Framework
The Core Location framework lets you determine the current location or heading associated with a device. The framework uses the available hardware to determine the user's position and heading. You use the classes and protocols in this framework to configure and schedule the delivery of location and heading events. You can also use it to define geographic regions and monitor when the user crosses the boundaries of those regions. In iOS, you can also define a region around a Bluetooth beacon.
UIKit
The UIKit framework (UIKit.framework) provides the crucial infrastructure needed to construct and manage iOS apps. This framework provides the window and view architecture needed to manage an app's user interface, the event handling infrastructure needed to respond to user input, and the app model needed to drive the main run loop and interact with the system.
Native

7.50%

Standard

92.50%

Direct

0.00%
Longest Running Ad
Dates Active
Jul 28, 2018 to Jul 29, 2019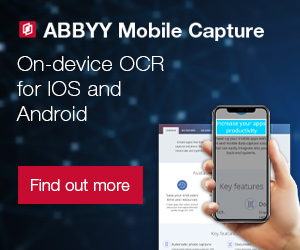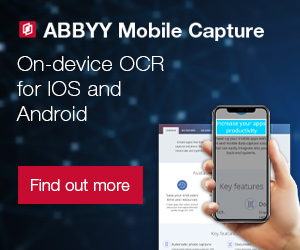 Dates Active
May 02, 2019 to Nov 08, 2019
Dates Active
Jan 08, 2019 to Dec 06, 2019
Dates Active
Dec 06, 2019 to Dec 06, 2019


Dates Active
Apr 30, 2019 to Dec 10, 2019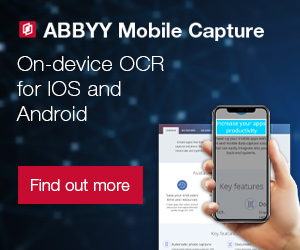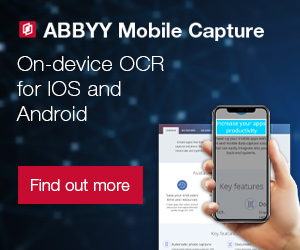 Dates Active
May 02, 2019 to Sep 16, 2019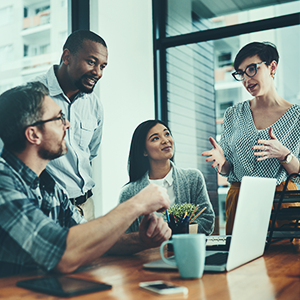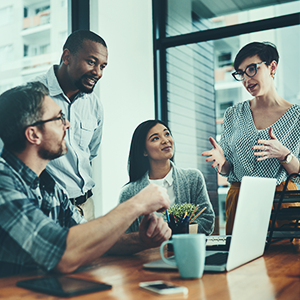 Dates Active
Oct 27, 2019 to Nov 16, 2019
Dates Active
Sep 23, 2019 to Dec 09, 2019
Dates Active
Oct 12, 2019 to Oct 12, 2019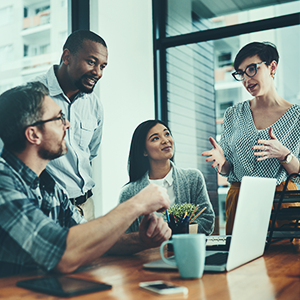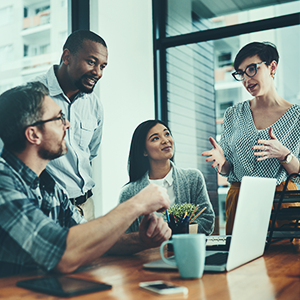 Dates Active
Sep 19, 2019 to Oct 27, 2019
Dates Active
Feb 13, 2019 to Aug 16, 2019