The world leader in beauty, LíOr_al is present in 140 countries on five continents.
Our 35 international brands include Kiehlís, Lancame, Giorgio Armani Beauty, Yves Saint Laurent Beaut_, Ralph Lauren, Clarisonic, Maybelline New York, Essie, K_rastase, Biotherm, Shu Uemura, Viktor&Rolf, Maison Martin Margiela, Urban Decay, Redken, Vichy, La Roche-Posay, Diesel, Garnier, LíOr_al Paris, and more.
For more than a century, LíOr_al has devoted itself solely to one business: beauty. The group's mission is to provide the best in cosmetics innovation to women and men around the world with respect for their diversity.
We want to bring beauty to all people. Our ambition for the coming years is to win over another one billion consumers around the world by creating the cosmetic products that meet the infinite diversity of their beauty needs and desires.
If you are ready to take charge of your career and join us on our quest for the next billion consumers, then please follow LíOr_al for regular updates and an inside look at our beauty business.
LíOr_al key numbers (2016):
- 1st cosmetics group worldwide
- ó4.54 Bn operating profit
- 473 patents registered by our research team
- 89,000 employees from 158 different nationalities
Awards and Recognitions: 2017
- 1st company for Gender Equality by Equileap
- Most Ethical Company by Ethisphere
- 8th Top Employer in the World by Universum
- 9th Global Top Company by LinkedIn
- Grand Prize for Gender Diversity in the CAC 40 Category by Ethics &
Boards Observatory and the Institut du Capitalisme Responsable
- Operational Excellence Award by MEDEF
Contact us:
Email: recruitment@loreal.com
Facebook: www.facebook.com/lorealtalent
Careers site: www.careers.loreal.com
55623 Global Rank
44091 United States
1.05 M Estimated Visits
Traffic Sources
Search

40.82%

Direct

31.84%

Social

14.02%

Referrals

10.77%

Mail

2.33%

Display

0.22%
Geography Breakdown
18.79%

10.53%

9.39%

7.42%

3.83%
Powered by
Global Rank 26,874 22,026
Links In Count 1,058 366
United States Rank
15,312
20,537
United States Page Views
40.3%
25.5%
Top Search Keywords
Consumer Goods and Services
Beauty
Cosmetics
Mobile App Data
MixRank is the most comprehensive database of mobile apps, developers, SDKs, technologies, services, and integrations.
Learn more.
10 K Downloads
10 SDKs
1.57 Avg. Rating
91 Total reviews
App Url: https://play.google.com/store/apps/details?id=com.loreal.shadegenius
App Support: http://www.lorealparis.no/
Genre: lifestyle
Bundle ID: com.loreal.shadegenius
App Size: 0
Version: 11
Release Date: November 12th, 2015
Description:
L'Oreal Paris introduces exclusive foundation shade-matching technology with Shade Genius! Now with just a few snaps of your smartphone camera, you can find your perfect True Match foundation shade.
Square
Start accepting credit cards today.
Android API
All APIs for communicating with the Android system.
Google Authorization
Google Play services offers a standard authorization flow for all Google APIs and all components of Google Play services. In addition, you can leverage the authorization portion of the Google Play services SDK to gain authorization to services that are not yet supported in the Google Play services platform by using the access token to manually make API requests or using a client library provided by the service provider.
Google Cloud Messaging
Google Cloud Messaging for Android (GCM) is a service that allows you to send data from your server to your users' Android-powered device, and also to receive messages from devices on the same connection. The GCM service handles all aspects of queueing of messages and delivery to the target Android application running on the target device. GCM is completely free no matter how big your messaging needs are, and there are no quotas.
Google Gson
Gson is a Java library that can be used to convert Java Objects into their JSON representation. It can also be used to convert a JSON string to an equivalent Java object. Gson can work with arbitrary Java objects including pre-existing objects that you do not have source-code of.
Google Play Game Services
Make your games social with Google Play game services. Add achievements, leaderboards, real-time multiplayer, and other popular features using the Google Play game services SDK. Let players sign in using their Google+ identities and share their gaming experience with friends. Visit developers.google.com/games/services for more information about integrating game services into your app.
Google Play Services
Google Play Services give your apps more features to attract users on a wider range of devices. With Google Play services, your app can take advantage of the latest, Google-powered features such as Maps, Google+, and more, with automatic platform updates distributed as an APK through the Google Play store. This makes it faster for your users to receive updates and easier for you to integrate the newest that Google has to offer.
Google Search
The collection of search and search related APIs in Google's Android GMS framework.
Google Sign-In SDK
Google Sign-In is a secure authentication system that reduces the burden of login for your users, by enabling them to sign in with their Google Account—the same account they already use with Gmail, Play, Google+, and other Google services. Google Sign-In is also your gateway to connecting with Google's users and services in a secure manner. You can give your users the opportunity to pay with Google Pay, share with their Google-wide contacts, save a file to Drive, add an event to Calendar, and more. Integrate Google's user-centric APIs and services inside your app to help your users take action and convert.
ZXing (Zebra Crossing)
ZXing (pronounced "zebra crossing") is an open-source, multi-format 1D/2D barcode image processing library implemented in Java, with ports to other languages. Our focus is on using the built-in camera on mobile phones to scan and decode barcodes on the device, without communicating with a server.
Longest Running Ad
Dates Active
Jun 15, 2019 to Jul 13, 2019
Dates Active
Jun 15, 2019 to Jul 13, 2019
Dates Active
Nov 02, 2019 to Nov 02, 2019
Dates Active
Nov 02, 2019 to Nov 04, 2019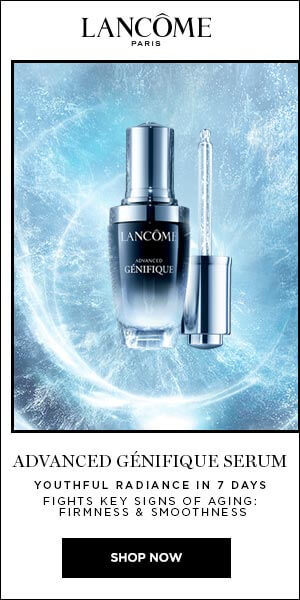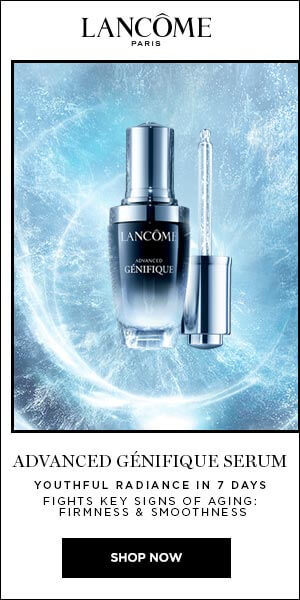 Dates Active
Oct 27, 2019 to Oct 27, 2019


Dates Active
Oct 19, 2019 to Oct 27, 2019