Since 1980, Medifast, Inc.(NYSE: MED) has been a brand recommended by 20,000 doctors. Developed by a physician, Medifast is a clinically proven nutrition and weight loss company based in Maryland. We change lives by producing results and helping those succeed. Because everyone has different goals and ways of learning, we offer several support programs as you choose health with Medifast.
We believe that healthier people are happier people. Everyone has the right to feel good about themselves. Our vision is to create a world where it's easy to take control of your own well-being. We're on a mission to empower people with the right opportunities to enjoy the healthy life they deserve.
We see it every day. The ear-to-ear grin. The òholding back the tearsó pride. The glow of pure joy when someone reaches their weight-loss goals. Their whole life gets better, and so does yours, because you helped them get there. If you?d like to spend every day helping to change people?s lives for the better, then a career at Medifast might be perfect for you!
We?re looking for driven, talented people who want a rewarding career in the health and wellness industry. If you?re passionate about helping others, we encourage you to review our current opportunities and apply to be a part of our team! We?re a company that changes lives on a daily basis. Let us change yours.
Company Name:


Medifast, Inc

(View Trends)

Headquarters: (View Map)

Owings Mills, MD, United States

Health, Wellness and Fitness

500 - 1,000 employees
518733 Global Rank
119244 United States
74.2 K Estimated Visits
Traffic Sources
Search

68.33%

Direct

18.19%

Display

11.84%

Social

1.55%

Referrals

0.08%

Mail

0.00%
Powered by
Global Rank 209,664
Links In Count 139 7
United States Rank
43,357
57,980
United States Page Views
92.3%
Mobile App Data
MixRank is the most comprehensive database of mobile apps, developers, SDKs, technologies, services, and integrations.
Learn more.
9 SDKs
1.84 Avg. Rating
64 Total reviews

App Url: https://itunes.apple.com/app/medifast-inc/id929024150
App Support: https://dashboard.tsfl.com
Genre: Health & Fitness
Bundle ID: com.dstsystems.TSFL
App Size: 10.6 M
Version: 1.0.3
Release Date: October 28th, 2014
Update Date: February 23rd, 2015
Description:
Get on the right tracker—ours! Whether you're looking to lose weight, maintain it, or improve your health, The Habits of Health Dashboard by Take Shape For Life helps do it all. Track nutrition, exercise, weight, measurements, even sleep quality and quantity, and much more!
?
Keep your health and wellness in your own hands and at your fingertips.
?
Habits of Health Dashboard by Take Shape For Life tracks:
·???????? Healthy Eating—meals, water, and nutrition
·???????? Healthy Weight—weight and measurements (with or without Fitbit?)
·???????? Healthy Sleep—sleep (with or without Fitbit?)
·???????? Healthy Motion—exercise (with or without Fitbit?)
·???????? Healthy Mind—wellbeing and mindfulness
·???????? Progress, with graphs for comparison
?
The Tracker can be used entirely on its own or with any Fitbit? device.
?
The best feature is the Coach Console. Clients can connect directly with their Health Coaches in order to get the most supportive experience possible, as Health Coaches can view progress and challenges in real time.
?
No matter where you are on the road to Optimal Health—whether you're taking your first step or continuing your journey—Habits of Health Dashboard makes health your habit!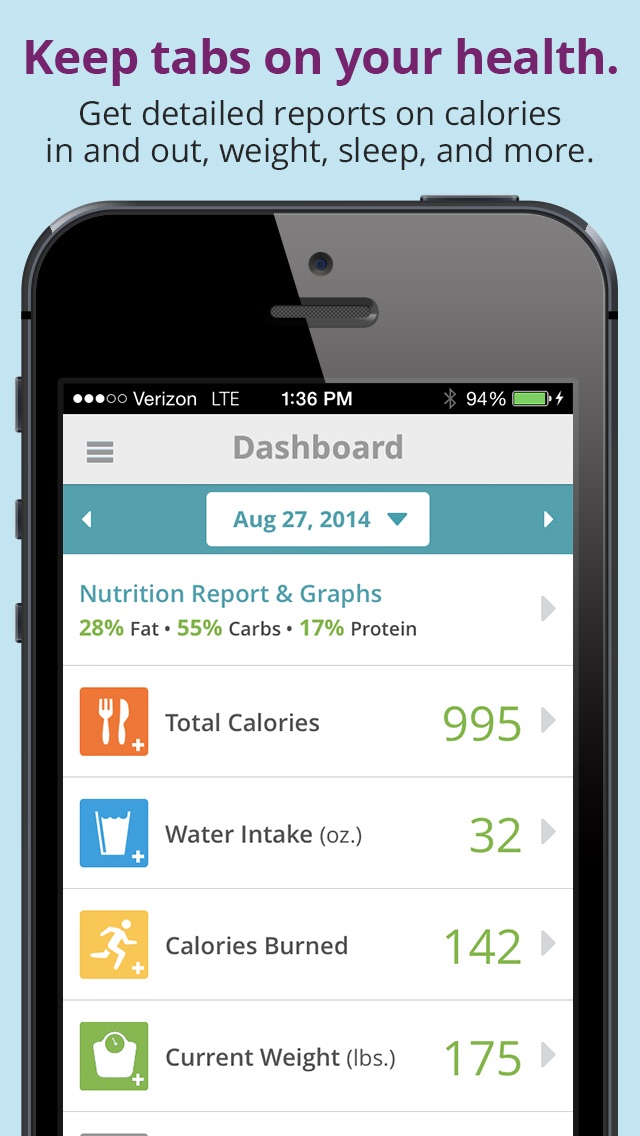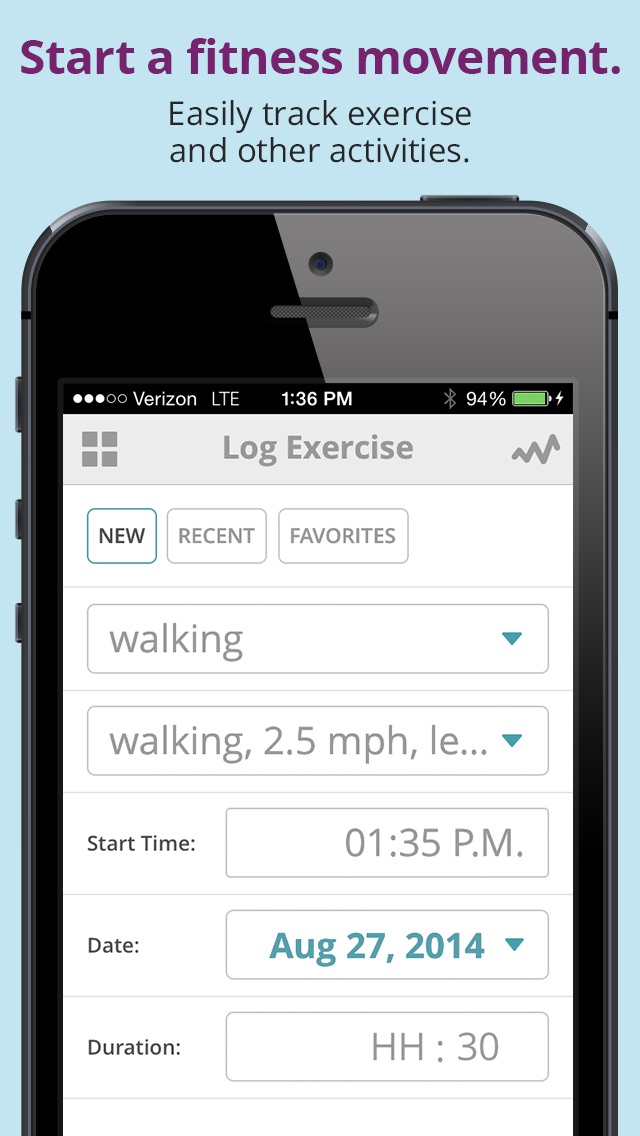 Crap!
First I downloaded the medifast app and it wouldn't get me past the Facebook log in. So I read the reviews and saw this app! And I got pass the Facebook login but when I complete the registration it says Facebook info not correct! I would think for how big Medifast and TSFL, they would have working apps ??????
Doesn't do anything!
Can't even leave my Fitbit to it!
Waste of time
If I could give it zero stars I would, this app is a waste of space and time.
Fitbit won't sync
I can't sync my Fitbit, gives me an error, help! string(26) "Error in retrieving token."
Crashed
Was great for about 3 days then crashed. Could not even log in.
Request Failed
Can't even log in the first time on this app. It keeps giving me an error "Request Failed" even though my credentials are correct because I can log on from the web. Disappointed.
AFNetworking
AFNetworking is a networking library for iOS and Mac OS X. It's built on top of the Foundation URL Loading System, extending the powerful high-level networking abstractions built into Cocoa. It has a modular architecture with well-designed, feature-rich APIs that are a joy to use.
EGOTableViewPullRefresh
A similar control to the pull down to refresh control created by atebits in Tweetie 2.
iCarousel
A class designed to simplify the implementation of various types of carousel.
MagicalRecord
Super Awesome Easy Fetching for Core Data. In software engineering, the active record pattern is a design pattern found in software that stores its data in relational databases. It was named by Martin Fowler in his book Patterns of Enterprise Application Architecture. The interface to such an object would include functions such as Insert, Update, and Delete, plus properties that correspond more-or-less directly to the columns in the underlying database table. MagicalRecord was inspired by the ease of Ruby on Rails' Active Record fetching. The goals of this code are: Clean up my Core Data related code Allow for clear, simple, one-line fetches Still allow the modification of the NSFetchRequest when request optimizations are needed
MMDrawerController
A lightweight, easy-to-use side drawer navigation controller.
SocketRocket
A conforming WebSocket (RFC 6455) client library.
twitter-text-objc
Objective-C port of the twitter-text handling libraries.
UIKit
The UIKit framework (UIKit.framework) provides the crucial infrastructure needed to construct and manage iOS apps. This framework provides the window and view architecture needed to manage an app's user interface, the event handling infrastructure needed to respond to user input, and the app model needed to drive the main run loop and interact with the system.
XYPieChart
A simple and animated Pie Chart for your iOS app.
Native

0.00%

Standard

100.00%

Direct

0.00%
Longest Running Ad
Dates Active
Aug 04, 2018 to Feb 22, 2019
Dates Active
Jun 22, 2019 to Sep 29, 2019
Dates Active
Mar 29, 2019 to Sep 22, 2019
Dates Active
Apr 01, 2019 to Aug 03, 2019
Dates Active
Jun 26, 2019 to Aug 13, 2019
Dates Active
Jul 30, 2019 to Aug 11, 2019