PepsiCo is a global food and beverage leader with a product portfolio including 22 brands that generate more than $1 billion each in annual retail sales. Our main businesses _ Quaker, Tropicana, Gatorade, Frito-Lay and Pepsi-Cola _ make hundreds of enjoyable foods and beverages that are loved throughout the world.
We are focused on delivering sustainable long-term growth while leaving a positive imprint on society and the environment _ what we call Performance with Purpose. Our focus includes transforming our portfolio and offering healthier options while making our food system more sustainable and communities more prosperous. In doing so we believe we will pave the way for PepsiCoís future growth and help others thrive.
At PepsiCo, we believe our continued success depends on a diverse workforce and inclusive culture. Our teams reflect the diversity of our communities and consumers. And inclusion is a way of life. In an ever-changing environment, we know that creativity from individuals with varied backgrounds and experiences is critical.
Company Name:


Pepsico

(View Trends)

Headquarters: (View Map)

Purchase, NY, United States

Food & Beverages

> 10,000 employees
62759 Global Rank
27494 United States
2.05 M Estimated Visits
Traffic Sources
Direct

42.09%

Search

29.37%

Referrals

22.45%

Social

3.59%

Mail

2.43%

Display

0.08%
Geography Breakdown
42.64%

11.27%

9.42%

6.79%

4.74%
Powered by
Global Rank 42,207 21,788
Links In Count 1,937 775
United States Rank
16,658
4,436
United States Page Views
44.4%
2.0%
Top Search Keywords
Beverages
Soft Drinks
Pepsi
Mobile App Data
MixRank is the most comprehensive database of mobile apps, developers, SDKs, technologies, services, and integrations.
Learn more.
10 SDKs
4.15 Avg. Rating
647 Total reviews
App Url: https://itunes.apple.com/app/pepsico/id999096522
App Support: https://pass.pepsi.com/faq
Genre: Food & Drink
Bundle ID: com.PepsiCoConsumer.PepsiPass
App Size: 58.4 M
Version: 1.5.1
Release Date: June 12th, 2015
Update Date: November 15th, 2016
Description:
Pepsi Pass: the app that makes hanging with your friends even more rewarding. Working with Face-book, the app automatically awards you points when you're with friends who have the app, too. Hang out with one Pepsi Pass pal and you'll earn points. Hang out with a whole bunch, and you'll learn ALL get points - without having to to check in at all. As long as your phone's on, the app will do the rest.
You can even earn points for taking selfies with your friends. Grab a friend (the more the merrier),pick your funny filters and start snapping!
If you stop by a Pass partner location with a friend (or twenty!), you'll earn extra points for that, too.It's all about having fun, so get together with your Pass pals and rack up the points together.
And now you can even scan your Pepsi emoji bottles to earn points! The rarer the bottle, the more points you'll earn. Collect them all!
And what are the rewards you can earn? Epic stuff you can't get anywhere else, like concert tickets,getaways, and exclusive access to Pepsi events! The only thing more difficult than deciding what to redeem points on will be choosing who to share your rewards with.
Disclaimer: Continued use of GPS running in the background can dramatically decrease battery life.Pepsi Pass uses your location so you can earn points when you hang with Pass friends.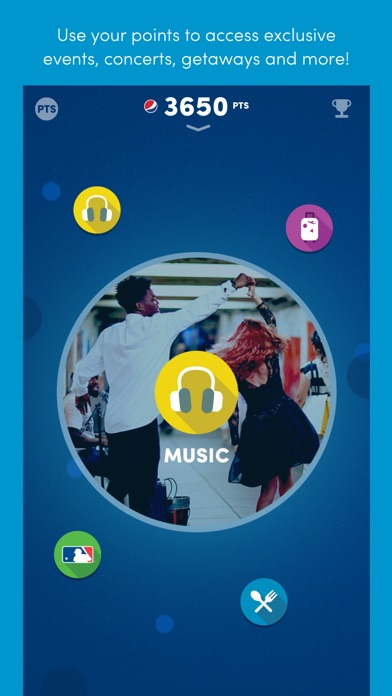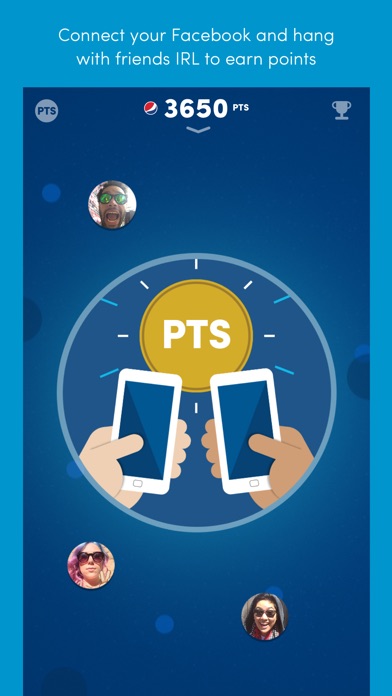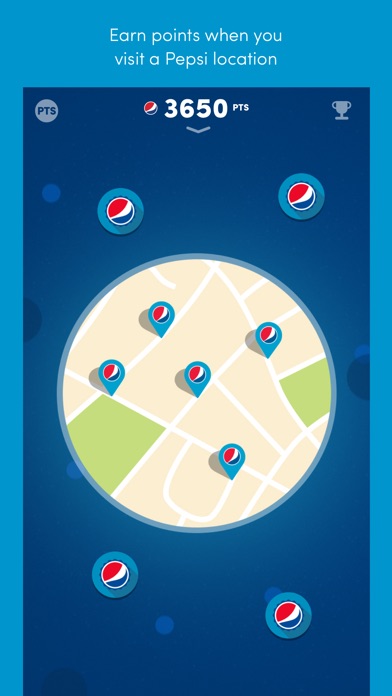 It's alright
Will not scan Pepsi emojis all the time; it's hit and miss
Pepsi app
I love this app it's so cool and looks cool too.
Good at first but after a few months no
It was good in the beginning but after a few months this app has really gone down hill. Still get points but the prizes are horrible, also it is still saying scan holiday emojis in the middle of JULY!! Pepsi please UPDATE.
Lane Grant
Pepsi pas is so awesome
Launch Services
MobileCoreServices
System Configuration F...
This collection of documents describes the programming interfaces of the System Configuration framework. The System Configuration framework provides functions that determine the reachability of target hosts in both a synchronous and an asynchronous manner. It also provides error detection facilities.
AVFoundation
The AV Foundation framework provides an Objective-C interface for managing and playing audio-visual media in iOS and OS X applications.
Core Foundation Framework
Core Foundation is a framework that provides fundamental software services useful to application services, application environments, and to applications themselves. Core Foundation also provides abstractions for common data types, facilitates internationalization with Unicode string storage, and offers a suite of utilities such as plug-in support, XML property lists, URL resource access, and preferences.
Core Graphics
The Core Graphics framework is based on the Quartz advanced drawing engine. It provides low-level, lightweight 2D rendering with unmatched output fidelity. You use this framework to handle path-based drawing, transformations, color management, offscreen rendering, patterns, gradients and shadings, image data management, image creation, and image masking, as well as PDF document creation, display, and parsing.
Core Location Framework
The Core Location framework lets you determine the current location or heading associated with a device. The framework uses the available hardware to determine the user's position and heading. You use the classes and protocols in this framework to configure and schedule the delivery of location and heading events. You can also use it to define geographic regions and monitor when the user crosses the boundaries of those regions. In iOS, you can also define a region around a Bluetooth beacon.
Foundation Framework
Quartz Core Framework
This collection of documents provides the API reference for the Quartz Core framework, which supports image processing and video image manipulation.
UIKit
The UIKit framework (UIKit.framework) provides the crucial infrastructure needed to construct and manage iOS apps. This framework provides the window and view architecture needed to manage an app's user interface, the event handling infrastructure needed to respond to user input, and the app model needed to drive the main run loop and interact with the system.
Native

0.00%

Standard

100.00%

Direct

0.00%
Longest Running Ad
Dates Active
Mar 10, 2018 to Apr 30, 2018
Dates Active
Jun 05, 2019 to Jun 20, 2019
Dates Active
May 23, 2019 to Jun 28, 2019
Dates Active
Dec 09, 2019 to Dec 09, 2019
Dates Active
Aug 09, 2019 to Aug 09, 2019
Dates Active
May 24, 2019 to Jul 04, 2019