We want to laugh. We want to scream. Every time we click on something, whenever we open an email or change the channel, we want to be thrilled and amazed. People are hard-wired for curiosity. They expect to be entertained, now more than ever.
Think of the marketplace like one big party. Your brand is one of the many guests. It?s noisy, there?s loud music and everyone?s trying to make conversation.
Looking around, there are those you want to spend time with and those you don?t. They rub you the wrong way, they?re close-talkers or worse, they?re just plain boring.
The ones you really remember? They tell great stories, they know funny jokes and speak passionately. They?re clever and unexpected. We find them entertaining.
At RPM, we build brands that know how to work a party.
We believe your brand needs to drive the conversation. Engage the world in ways that are hilarious, intriguing, awe-inspiring and heartfelt. In short, be unforgettable.
Because when brands entertain, people go looking for you. They seek out your content. They search for and create opinions and posts about brand experiences. They take pictures and share. People begin a relationship with your brand.
Quite simply, RPM is about successful brands and profitable partners. It?s our job to push you outside your comfort zone. To see the solutions in every challenge. We set the bar very high. For ourselves, and for our clients. That takes trust. And for over 20 years, it?s produced some pretty remarkable results.
Brand experience includes Thunder Valley Casino Resort, Penn Gaming, Boyd Gaming, Caesars Entertainment, MGM Resorts, Volvo of North America, UW Health, Seminole Casinos, Fields Automotive Group, Club Libby Lu, General Motors, Caesars Entertainment, The Field Museum, Horseshoe Casinos, Timeshares.com, White Hen Pantry, Hertz Car Sales, Daily Herald, Fidelity Bancorp, Unity Health Insurance, Bay Furniture, Grand Traverse Resort, Wyndham Vacations and Red Hawk Casino, among many others.
Company Name:


Rpm Advertising

(View Trends)

Headquarters: (View Map)

Chicago, IL, United States

Marketing and Advertising

50 - 200 employees
20278740 Global Rank
4754929 United States
Traffic Sources
Search

96.40%

Direct

3.60%

Display

0.00%

Mail

0.00%

Referrals

0.00%

Social

0.00%
Powered by
Global Rank 1,284,048 4,191,431
Links In Count 12 1
Longest Running Ad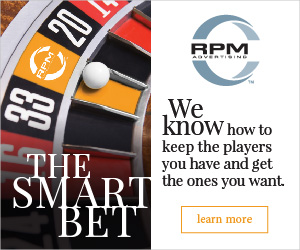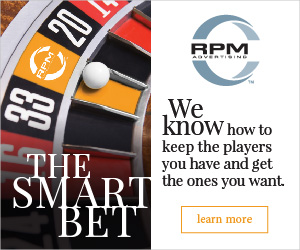 Dates Active
Jan 06, 2018 to Jan 31, 2018